Well, I've finally done it and actually started working on my own AAR. Surprised? Well, so am I. Be patient and be kind, as I'm working my way through this and just so you all know, I know just enough to be dangerous but not enough to be considered an expert.
So without further ado, let the play begin: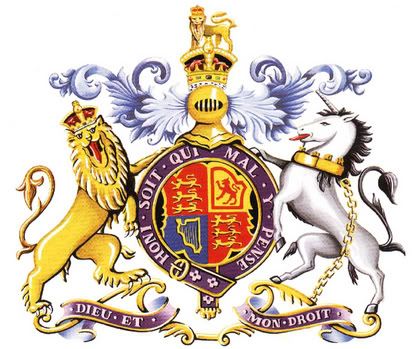 The nations not so blest as thee,
Shall in their turns to tyrants fall;
While thou shalt flourish great and free,
The dread and envy of them all.
Rule, Britannia! Britannia, rule the waves:
Britons never shall be slaves.​
1936 as many historians now mark it, a turning point of the British Empire. A turning point away from the slow decline made possible by the wastes of the Great War and toward the resurgence that not only revitalized the Empire but also reminded the world of the glory of the British Empire.

I was fortunate to not only to be a member of the generation that helped build that resurgence, but to one of a select group that watched this revival from the side of it's architect, His Royal Highness Prince Albert of York, the future King, His Majety George VI.

I was promoted to Captain in 2nd battalion of the Duke of Cornwall's Light Infantry on January 1, 1936 and on January 2 was assigned as military aide-de-camp to HRH Prince Albert, a duty I was not overjoyed to partake of. His Royal Highness, while a Royal, was seen as a dead end posting for an up and coming officer in the British Army. I had been hoping to become ADC to Prince Edward, but as I was taking the King's shilling, I did the King's bidding and presented myself to Prince Albert eager to conclude my posting as soon as possible and thereby obtain a transfer to a more thrilling post.

The first eighteen days of my duties were to be expected, what with life at 145 Piccadilly being somewhat sheltered fro the Duke and his bride, Lady Elizabeth. Things changed for myself, the Royals, Britain, the Empire and the entire world on the sad day of January 20 when His Majesty George V, HRH's father, passed away. The previous days leading up to the King's death had seen HRH visiting often with the King and discussing the state of the Empire, and the day after the King's death saw a change come over HRH. Gone was the stammer and nervous disposition that he was well known for and in their place was a steely mannerism more akin to a reigning monarch of an embattled nation rather than one second in line to the throne.
From the memoirs of General The Right Honourable Malcolm R. Drake,
Earl of Guernsey, KCB, MC, DSO​
Last edited: