First Lieutenant
9 Badges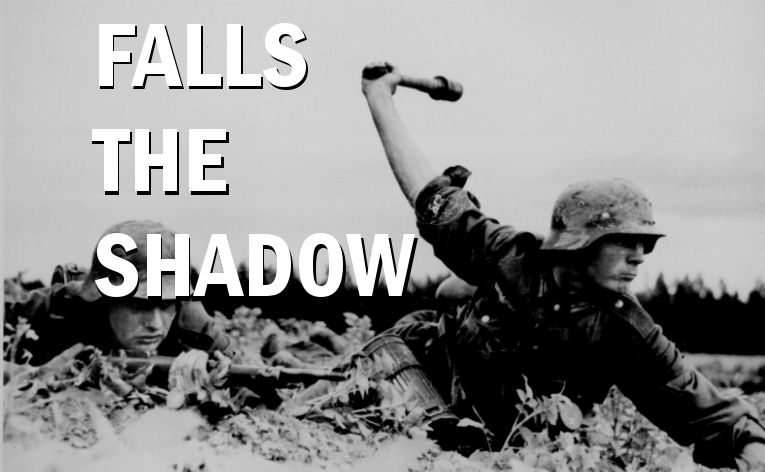 ---
INDEX
INTRODUCTION​
FALL WEIß​
FALL BLAU​
TABLES AND DATA​
---
INTRODUCTION

*Updated Wednesdays and weekends.*

I've been trying to start this project for a little over a year now and think I finally have a handle on how I want to present it. Essentially this will be written as a narrative history of World War II Germany focusing on a broad set of minor (and not usually reoccurring) characters from all levels and distinctions within the German armed forces and civilian populations. Each chapter will intersperse the events of the game as they unfold for me, the player, with snippets of relevant, fictional stories for individuals. I have always particularly enjoyed books and After-Action Reports written in this perspective, and this is me trying my hand at it.

In the past, when I've tried to start this project, I've always ended up abandoning it after becoming unsatisfied with the direction it was heading. It always either felt too disorganized or too rushed, but I believe I've struck a better balance this time. I have played, and written ahead, a few installments so as to give me a buffer for when the inevitable writing slump sets in (as a frequent reader of AARs and a fan of the ABC series LOST I know how frustrating no ending, or a rushed ending, can be). Even though I have written ahead, I would still appreciate any feedback you have to offer. Whether it's a scathingly critical essay that catalogues and mocks my failings as a writer or just a comment about what is or isn't working for you, all comments are appreciated. As well, I've shrunk the margins on each post because each part is fairly long and, in my personal experience, long unformatted forum posts have a tendency to appear more daunting than they actually are; so if you have questions or comments regarding that aesthetic, I'd like to hear them as well. In order to incorporate any feedback you may have I will try to stagger the release of installments by about a week (-ish) so as to give me time to read your comments and tweak the next week's chapter.

As for the specifics of the game: I'm playing the most recent patch of Hearts of Iron 3: Their Finest Hour (I believe v.4.02) as Germany, with no modifications or alterations to the game files, at normal difficulty. The game started in 1936 and has followed a mostly historical route to the invasion of Poland, which is where the AAR begins. Though I have followed a historical route thus far in the game, it was more for the sake of continuity with the real world so that I would have less exposition at the game's start than a conscious desire to recreate World War II exactly as it happened.

Going into the game you should know two very important things: 1) I am not a very good player, and 2) I hope I lose. To the first point, I think playing at a slower speed (so as to properly catalogue the game's events for the AAR) may give a false impression that I am better at this game than I actually am, but rest assured I am not a very strong player. To the second point, if, by the grace of the HoI Gods, I fair well against the AI, I am not above cheating for the AI (either by increasing the difficulty, or interfering directly) to further stack the odds against myself. If I win, I win and I won't change that; but the price for that victory had better be so steep in virtual blood and sanity lost that I am but a shell of my former self at the game's end.

As for the style of this AAR, you should know that it is still rough (read: overly longwinded) and even though I am satisfied enough with what I've done so far to begin sharing it, I'm still working out the kinks in the format; the initial installments are particularly prone to meandering as I search for an adequate sense of pacing. As well, the first installments from Fall Weiß do not have very many in-game screenshots as I forgot to take them at the time and then absentmindedly wrote over the autosave file as I continued to play. In the future, however, I hope that there will be more ingame screenshots, should the AAR-landers demand them.

But, anyway, I just wanted to say I hope you each have as much fun reading it as I have had writing it.

Notes & Disclaimers
I have attempted to obfuscate Nazism wherever it emerged; if something comes off as contrary to that statement (or an image is not on par with the forum's standards), kindly let me know.
I take a lot of liberties with the game. In fact, because this AAR takes so many liberties with interpreting the events of the game, you could make the argument that this is probably more of a fanfiction than an AAR (though one shudders to think of the slash stories that could come out of a HoI3 fanfiction).
Take geographical references at face value when possible. If you fact-check my geographical reference points (or even some of those in the base game) you will find yourself inundated by bewilderment, as was an amateur cartographer friend of mine. In order to make things 'flow' better I have had to fudge some facts of physical geography and have no doubt misnamed rivers on occasion. However, unless something is glaringly wrong (e.g., the 'Somme' is suddenly where the 'Dnieper' should be), or self-contradictory, it's probably best if we just accept the geographical facts as written and move on. On that note: I apologize for the errors throughout and for any offense caused to both the locals who have been misplaced, and to the geographers who care about this kind of thing (but I make no apologies to the cartographers of the world; you are a gloomy breed).
As the game makes no distinctions between the different organizational styles of the world's armies during the time (chiefly the difference between the German and American divisional organizations versus the British and Commonwealth regimental system) it should be noted that Allied brigades and German regiments are equal levels of organization; for information on specific German operational structure please consider

Table A

for a quick breakdown.
Please forgive anachronistic inconsistencies and inaccuracies. Without buying too many more books, information regarding some things, such as the above historical German organization, has proven to be a tedious scavenger hunt of loose and incomplete data. I'm sure that someone, somewhere, has amassed all of the data I could ever want regarding such things, but I have yet to find it. If you find historical inaccuracies, feel free to point them out; do note though: I have had to make some concessions in order to best represent the events of the game.
German units are identified in German and use German naming conventions of the time (e.g., First Army Group is written as Heeresgruppe A, First Army is written as 1. Armee, I. Corps is written as I. -Korps, 1st Infantry Division is written as 1. Infanterie-Division, 1st Infantry Regiment is written as Infanterie-Regiment 1, etc.). All units of other nationalities (including the allies of Germany) are subsequently identified by the standard British/American identifiers of the time (e.g., First Army Group, First Army, I. Corps, 1st Infantry Division, 1st Infantry Regiment, etc.). I've tried to be consistent and historically accurate but regrettably I am no historian. If errors have been made in naming conventions (either German or other nationalities) please do inform me so I can correct them. Also, I should explain that I speak only three words of German, so I apologize in advance for translation errors.

German army groups were named by alphabet (Heeresgruppe A), geographic location (Heeresgruppe Nordukraine), or their position in relation to other army groups (Heeresgruppe Mid).
Corps sized units can be designated with the Armee- (I. Armeekorps) or Panzer- (I. Panzerkorps) prefix, or none at all (I. Korps); but all Korps-sized units should still be considered to be of equivalent size.
Historically 'Panzergruppe' was the equivalent of an army-sized unit of Panzers, but in the initial invasion of Poland I instead refer to a panzer army as 'Panzerarmee'.

As there seems to be a population of younger members here I have attempted to restrain myself from vulgarities, but a few may slip past the censor; again I apologize for any offense caused.
Last edited: