Protect and Survive
78 Badges
The King's First Minister - UK AAR
Introduction, Houses of Parliament, 10 May 1940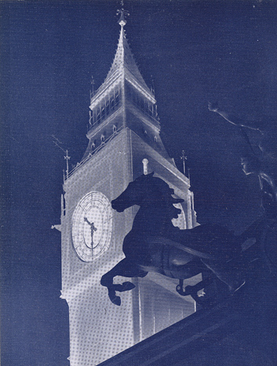 The meeting had concluded. The War Cabinet had met in emergency session as the news from Flanders came in. Neville Chamberlain, as ever eager to remain as Prime Minister, had ineffectually argued that this was not the time to appoint a new leader. And then, as one by one the ministers failed to rally to their leader, his fate had been sealed.
Edward Frederick Linley Wood, 3rd Viscount Halifax, sat with his Conservative colleagues and not for the first time felt like a senator assassinating his Caesar. As one by the political knives plunged in, Halifax saw the realisation dawn on his Prime Minister. The game was up. As Kingsley Wood, the Lord Privy Seal and a key Chamberlain ally joined in, bluntly criticising Chamberlain's leadership, it was all over. Chamberlain's hurt expression as this Brutus plunged the final knife in showed that he knew it. Finally, as Attlee's Labour Party sent word that yes, they would serve in a National Government, but that Chamberlain could not continue as Prime Minister, the Cabinet rose and the only question was the choice of successor.
Halifax had until now been utterly sceptical of his prospects as a war leader.
Please, do not test me so
, he had prayed to his God. He had also found solace in his diary:
'He thought that it was clearly Winston or myself, and appeared to suggest that if it were myself he might continue to serve in the Government. I put all the arguments I could think of against myself, laying considerable emphasis on the difficult position of a Prime Minister unable to make contact with the centre of gravity in the House of Commons. The PM did not think so much of this, arguing that, ex hypothesi in the situation there would be comparatively little opposition in the House of Commons. The conversation and the evident drift of his mind left me with a bad stomach ache.'
Chamberlain, eager to pass the premiership to an ally, had made it his aim to create a Halifax administration. His PPS, Lord Dunglass, had sent ministers and envoys to persuade the Foreign Secretary to agree. Grumpy, and about to visit the dentist, he found himself cornered by one of his own ministers, Butler.
"My Lord, it is simple. You have to succeed Neville." Halifax absent mindedly rubbed his stomach. He looked far from determined.
"I will be stwanded", Halifax unfortunately murdered the word, "like Asquith in the last war, suwwounded on all sides by my opponents."
Butler sighed, exasperated. "What opponents?"
"Labour, Amery, Eden," he gave a huge sigh. "Winston." Butler rounded on his master, wagging a flabby finger.
"One, Attlee and his band have agreed to serve under anyone, so long as it isn't Neville or John Simon. Secondly, Amery and Eden hate each other as much as you."
"But Winston?"
"What about Winston? War is," Butler paused, trying to think of the right word, "catastrophic. We need careful leadership if we are to survive this. You have said all this yourself. Winston is tainted after Norway, so let him make his noise whilst you make the policy. But, as a man who has worked for you through this time, do not let the Party appoint
that
man."
"I'm obliged for your counsel, Rab," Halifax muttered softly. He already felt that a war had been fought. But tomorrow, he knew, Chamberlain would demand that a decision be made. The obvious choice, favoured by King, Party and Parliament was a lanky peer with a withered left arm and no left hand. But could he bring himself to accept?
[Game Effect]
UK Blitzkrieg AAR. Normal settings with an aggressive AI. Assume that everything up to May 10th is historically correct.
Last edited: