First Lieutenant
80 Badges
The Holy Lands of Scandinavia - Danish AAR
The Scandinavian Holy Lands
​
The Stauning - P. Munch Goverment in Denmark 1929-1940
P Munch in the First seat from the left, and next to him Stauning
"Slesvig has become a Holy Land for all Nordic People" Johan Ludwig Mowinckel (Norweigen Foreign Minister in 1928-1932)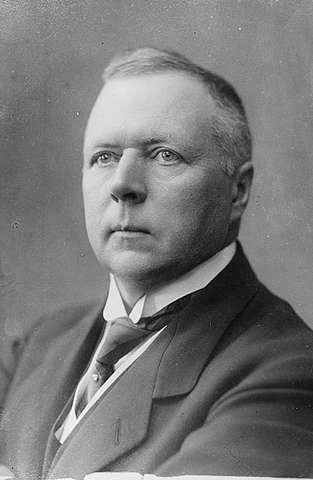 Johan Ludwig Mowinckel
Finished - And mind you No cheats where involved at all in this game (unless maybe abit gamey is included as cheating =p)
But now.. in the '36 the Scandinavian people is not united about defending slesvig, Even with tireless efforts from P. Munch and Stauning Trying to make Norway and Sweden realise that the German threat is not just to Denmark but to all of the Scandinavian Countries
German Minorities already starting to spark conflicts in North Slesvig, has made the Stauning-Munch Goverment (Social Democrat-Radical Left) completletly abandon their Neutrality policy, and Begun Preperations for an Existential Battle against the Germans..
Index
Part I - Reforms of the Danish Army
Part II - Political Hangover
Part III - The Battle for Jutland?
Part IV - Better then the Magionet Line
Part V - Even during war Our Democracy will never fail!
Part VI - Operation Fenris
Part VII - Operation Fenris Underway!
Part VIII - Operation Fenris a Succes!
Part IX - 1864 never happend!
Part X - Operation Midgårdsorm!
Part XI - Liberation, and a loss
Part XII - Operation Weserübung, Back fires
Part XIII - For Freedom, Democracy and Peace!
Part XIV - Holstein with Intrests
Part XV - The Road to Power
Part XVI - What are all those Russians doing at my border?
Part XVII - Bye Bye, Tannu Tuva
PART XVIII - Time for New Army Focus
Part IXX - New Military Hardware for Denmark
Part XX - a Struggle?
Part XXI - Foreign Ministry.. Sacked
PART XXII - Danish Colonial Ambitions
Part XXIII - Damn slovaks!
Last edited: