Preserver of the Light
63 Badges
Description
This is a proof of concept mod in which achievements are recorded in the chronicle. As such, the Charlemagne DLC is required to have access to the chronicle. It is not, and can not be, compatible with Steam achievements, as any changes to files that change the checksum disable those. It does not, and can not, preserve a record between different game starts. It is compatible with multiplayer, but the first player who gets an achievement will be the only one to have that achievement recorded in his chronicle, with a couple of exceptions where the achievement does not depend on the player's actions. In its current form, it awards all vanilla achievements except for those which require play to the end date, as there is no reliable way to trigger an event on the last day of the last year. It records the achievements in the chronicle, and sends notification events to the player on each achievement gained. In multiplayer, it also sends the notification event to every other player, who can choose to respond with cheers or jeers, or dismiss the event without response.
Compatibility
This mod changes only events/achievements.txt, which is only used to set the flags for registering achievements, and as such is compatible with any mod that does not alter any of the province IDs or empire titles that the file references, or omit any of the cultures or religion_groups referenced.
Screenshots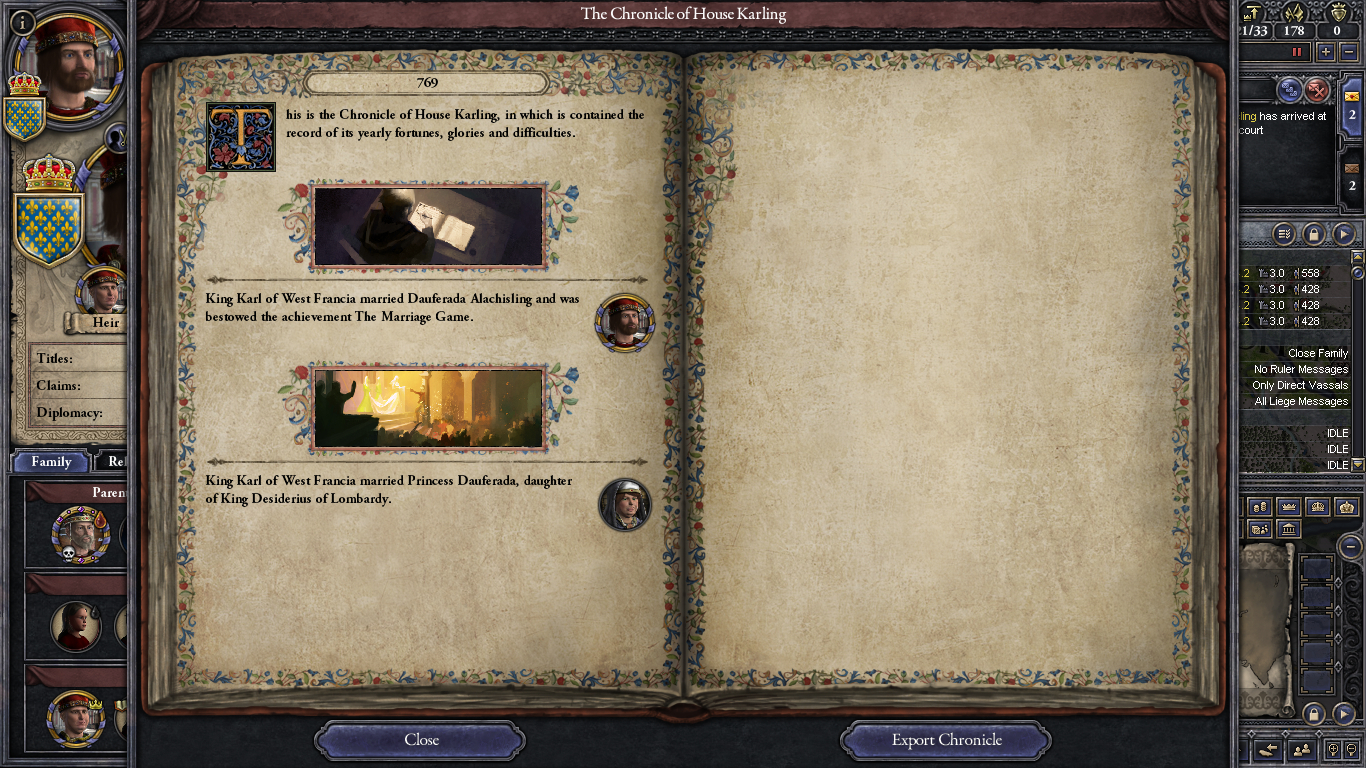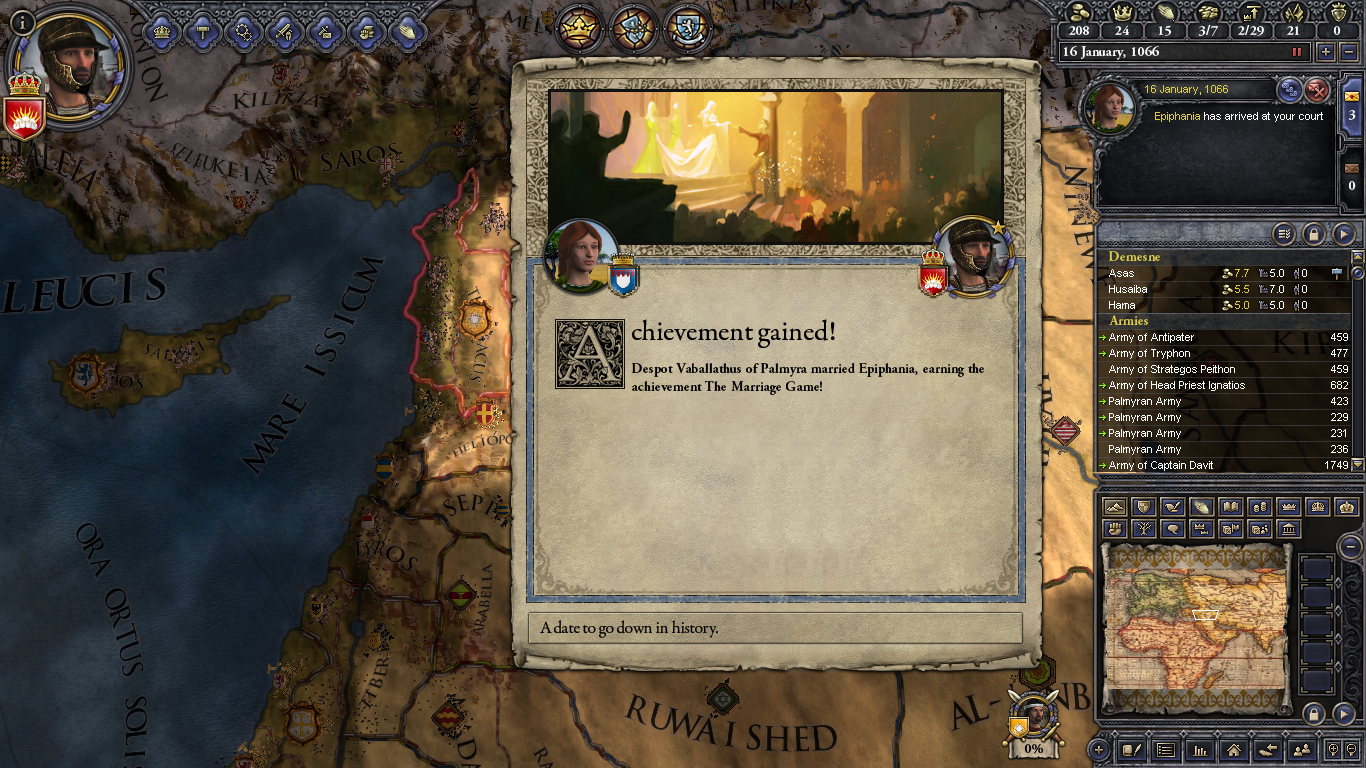 Download
Chronicled Achievements v1.2a
Chronicled Achievements on Steam Workshop
Permissions
This mod may be incorporated into any mod as long as acknowledgement is given.
Changelog
v1.0 Initial release
v1.1 Many more achievements, notification events for all achievements, interaction with other players in multiplayer
v1.1a Minor bug fixes, first non-vanilla achievement added.
v1.2 Conclave release. Conclave achievements added, date stamps added, publication on Steam.
v1.2a Added a couple of missing on_action events needed to trigger achievements.
Last edited: