Some of you might have heard about how you can get the mech-unique perk parts (like the Marauder's Lance Command Module) for use on other mechs as long as they aren't in the CT by enabling Mech Destruction then having the relevant mech get cored in a mission. Not sure if it still works in 1.9, but it did in 1.8 and I still have the parts to create this monstrosity from the Phoenix Hawk 1B: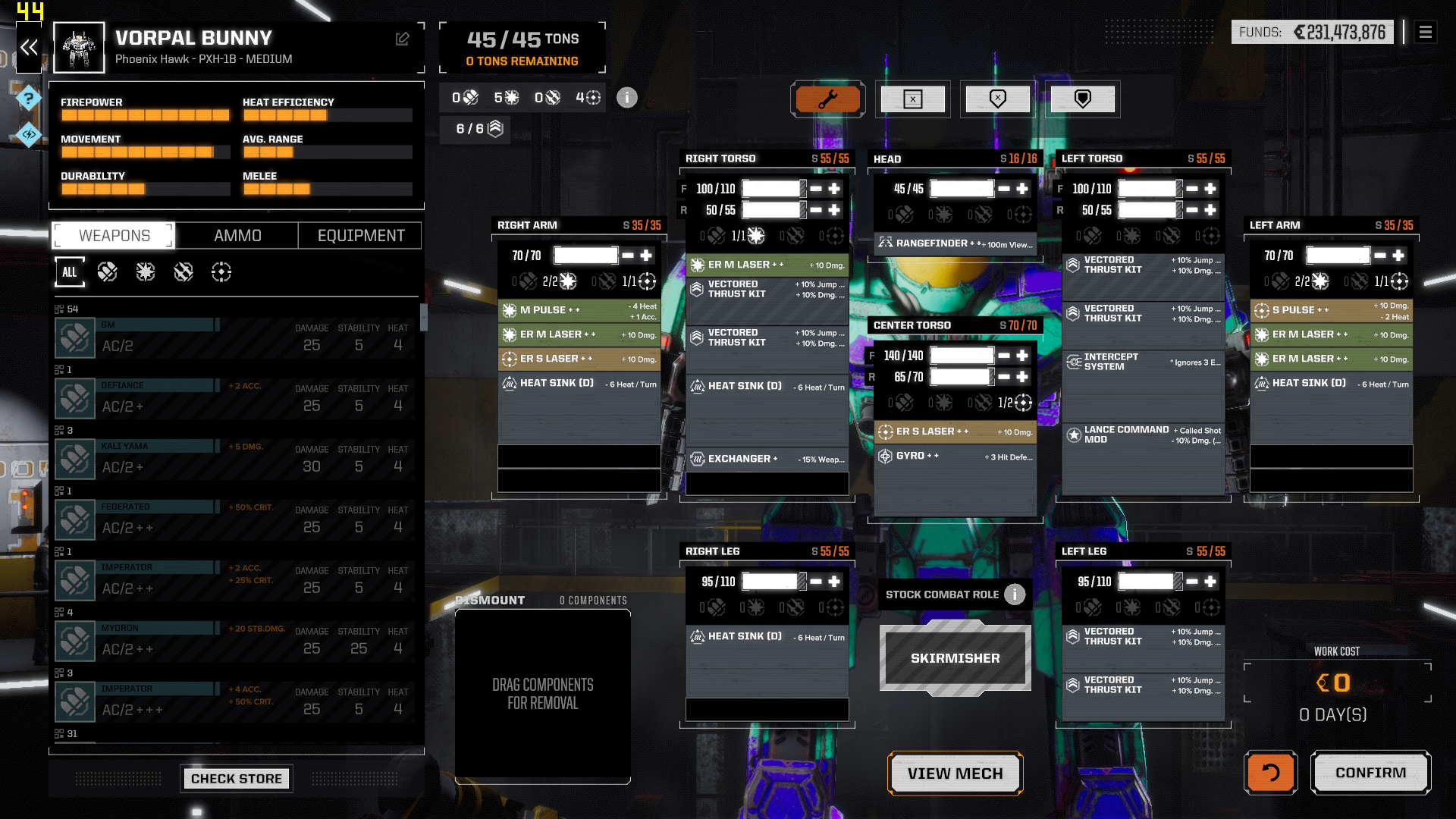 It has an alpha of 568 whenever it jumps, and each weapon can 1-shot a head with no defensive bonuses. If things ever get hot, 6 jump jets with a +60% jump range bonus mean it can fully disengage and cool down in moments. Here's a video of it soloing a 5 skull Assassination contract with 2 supporting lances:
Those OPFOR pilots won't be getting their rabbit stew...
So, have any of you played around with giving other mechs the perk modules? Got anything that compares to this monster?