There is something strange going on with Synthetics in Xenophobe empires: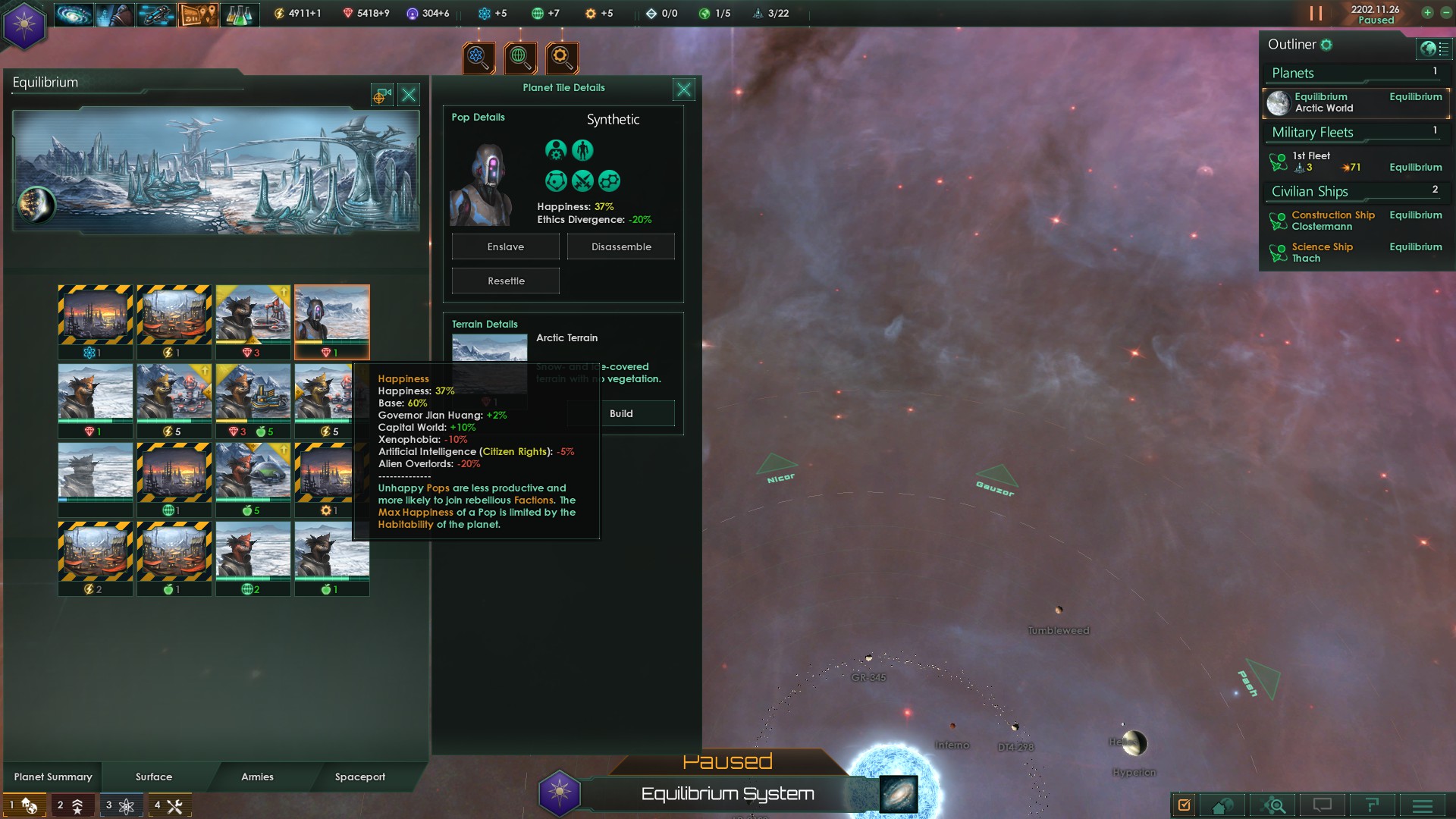 So, Xenophobic Materialist self-aware AI is unhappy because:
1. Our parents have created us but hate us because they are afraid of us (dirty xenophobes)
2. Our parents gave us full citizenship! We want to be servants and slaves instead!
3. AAAAAAND we hate our creators because... they are different species! (how did you ctually find it out, you sneaky little sharp-eyes)?
Really? I think there is something wrong with xenophobic ethics when it comes to Synths and their masters
Okay, let's change empire laws: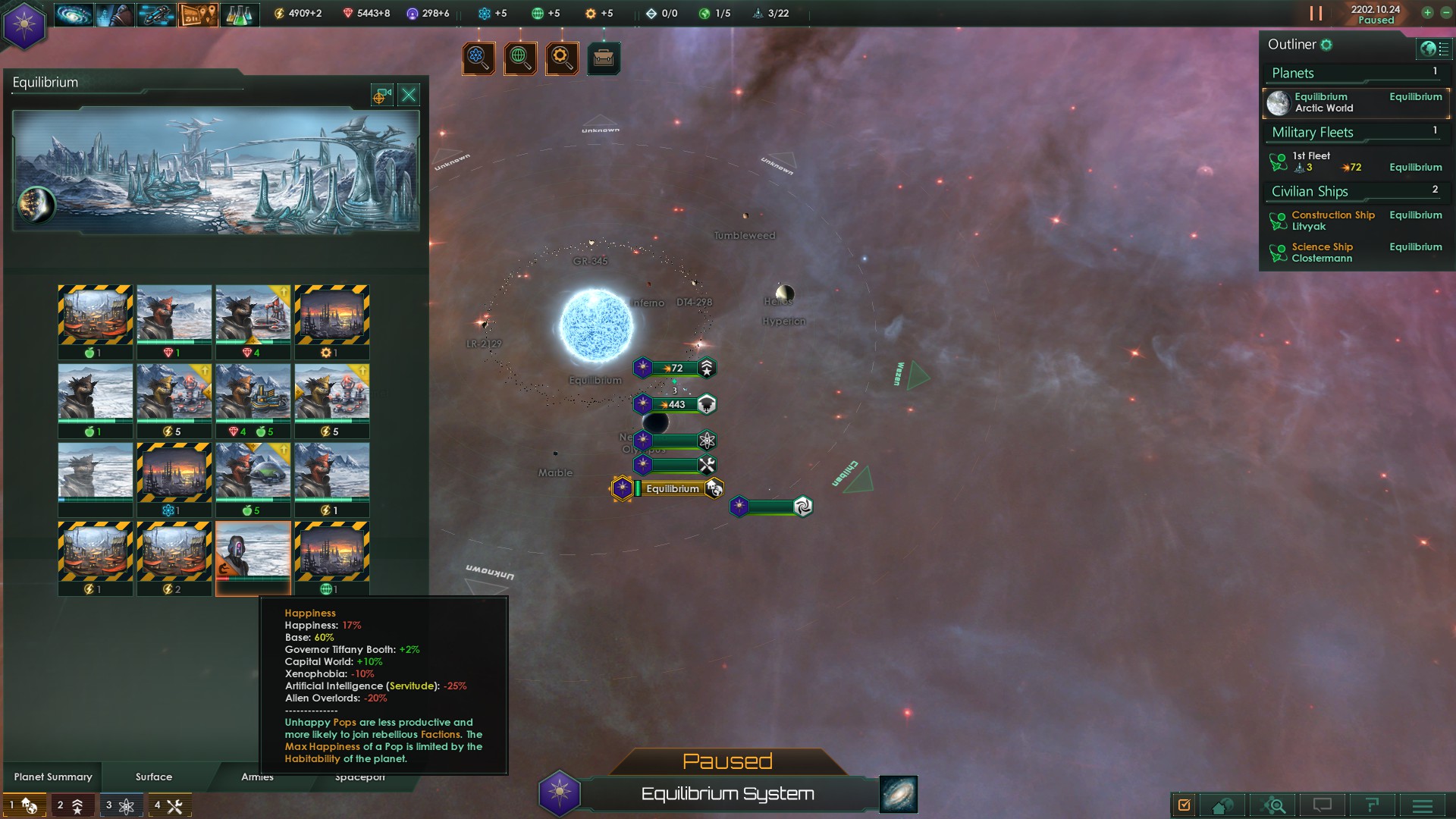 Changed law setup and my synths are now angry:
-- We want TEH CITIZEN RITES
BACK
!!!!!!!
-- But weren't you unhappy with them?
-- Then find another option, you dumb meatbags!
-- Will "AI: outlawed" do?
-- ...
Last edited: