Nation: German
Tittle: WWII – Kriegstagebuch
'39 singleplayer Grand Campaign
Mode: None
Start Date: 26/09/2012
The writing style is a mixture of history book and gameplay
I tried to do three AAR, but I could never finish them.
This time, I've made ​​backups and tried to advance the most possible in the AAR before starting to put it online.
I'm having fun writing this AAR but has given a lot of work and takes a long time.
I decided to conduct the AAR differently. Is made in Flippbook, giving more options in terms of multimedia and a bigger connection with the history.
English and German are not my native language, so, probably, there'll be many mistakes.
I do not identify in Nazism, I'm just trying to play a character in a game.
I'm reading two stories, I'll share it with you.
These links provide to the stories. I Hope you like it as I liked.
Click in "index.html"
The Beginning - Road to War - Poland
Date: 01 September, 1938 to 06 October, 1939
Post in: 24 September, 2013​
Phoney War
Date: 07 October, 1939 to 08 April, 1940
Post in: 30 September, 2013​
Operation Weserübung
Date: 09 April, 1940 to 06 May, 1940
Post in: 07 October, 2013​
Operation Gelb
Date: 10 May, 1940 to 18 May, 1940
Post in: 14 October, 2013​
Operation Gelb II
Date: 23 May, 1940 to 13 June, 1940
Post in: 16 October, 2013​
Fall of France
Date: 14 June, 1940 to 10 July, 1940
Post in: 23 October, 2013​
War and Peace
Date: 12 July, 1940 to 31 December, 1940
Post in: 14 November, 2013​
Operation AD (Anno Domini)
Date: 01 January, 1941 to 26 March, 1941
Post in: 27 November, 2013​
Operation BC (Balkan Crush)
Date: 27 March, 1941 to 30 April, 1941
Post in: 12 December, 2013​
Operation Barbarossa
Date: 04 May, 1941 to Wait for it…
Post in: 18 December, 2013​
Example: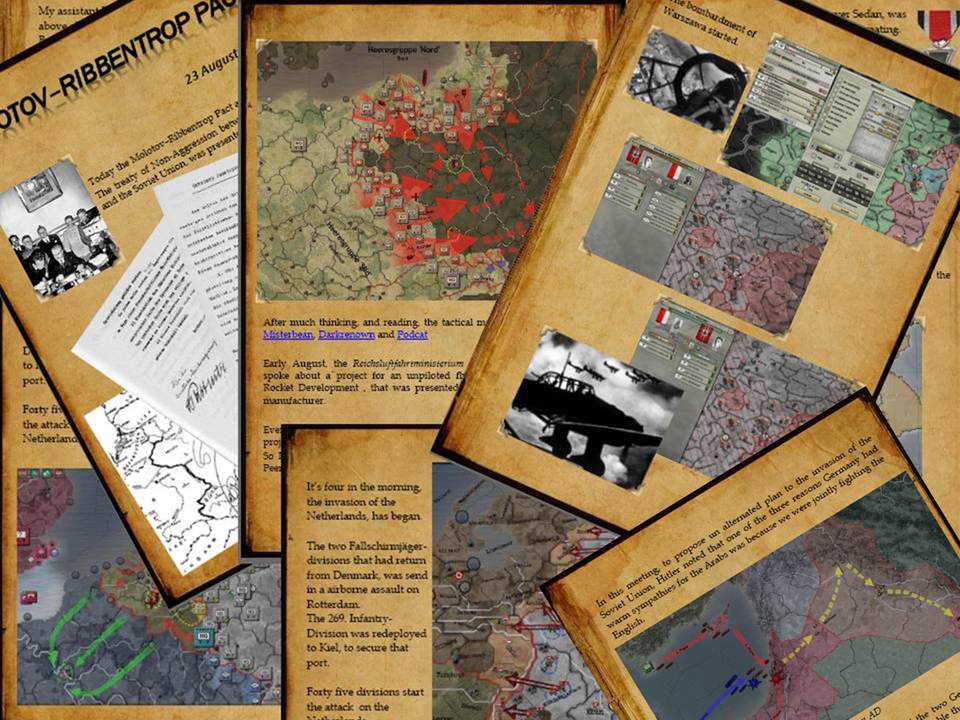 Data
P.S. - I've put the saved games, so you can see by your own eyes the situation, play from there if you want, or even add "Reports"
Humor:
Last edited: