Reachfolk Cartographer
71 Badges
A little more insight into the new map, since JJ/jumbi has asked me so nicely:
With the transition from CK2 to CK3 we also want to revise our map. Tamriel will be completely redesigned, moving from the
Arthmodeus-Projection
of Tamriel to Dillonn241's Tamriel: an accurate trace of the Anthology Map, Main Series Provinces and additional info from ESO.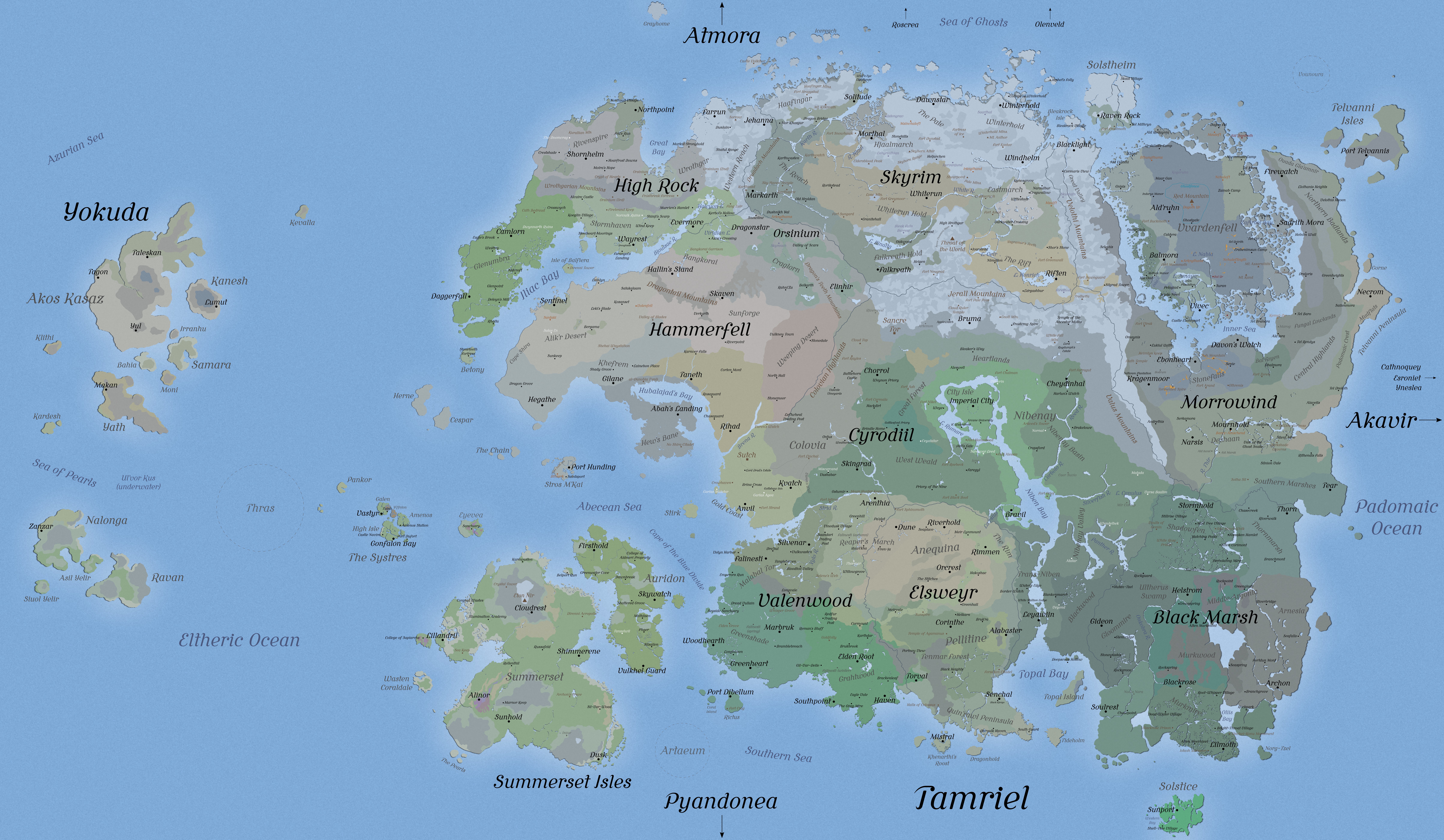 Map of Tamriel created using the Elder Scrolls Anthology map primarily, as well as maps from most games in the series. Created by Dillonn241.
[Source]
We have however modified the outline of this Tamriel in various ways to adapt it to places not represented on the map (e.g. the Minor Kingdoms of TES2, which also are in EK for CK2) and rework places where the official material doesn't give us interesting coastlines. One such example is the Telvanni peninsula, which I have reworked to fit its EK appearance.
Anthology Telvanni | EK CK2 Telvanni
Dillons Telvanni | EK CK3 Telvanni
I'm working on Tamriel and Yokuda for now, but rest assured the EK vs EK2 map size comparison jumbi shared in his post already includes the positions for Pyandonea, Atmora and Akavir. But for now, map development will focus on Tamriel and its nearby isles.
Last edited:
28

26
Reactions: