WIELKOPOLSKA - Phase 1 - Final Preparations
August 1939 Final Preparations:
On August 13, Kutrzeba finishes researching Early Hospital System (+5% trickleback modifier). I'll need the little manpower boost this will gain me once I start incurring casualties. Since I'm feeling pretty good about my supply situation, I make a last minute deal with the UK (300 Supplies and 40 Money) to gain the Force Substitution Doctrine blueprint. This will allow me to begin researching technologies for my future air force. I then assign PZL to begin researching Basic Tactical Bomber using the blueprint I traded for earlier.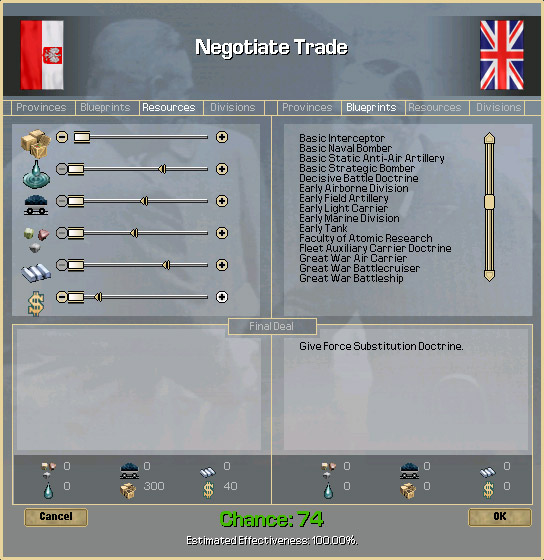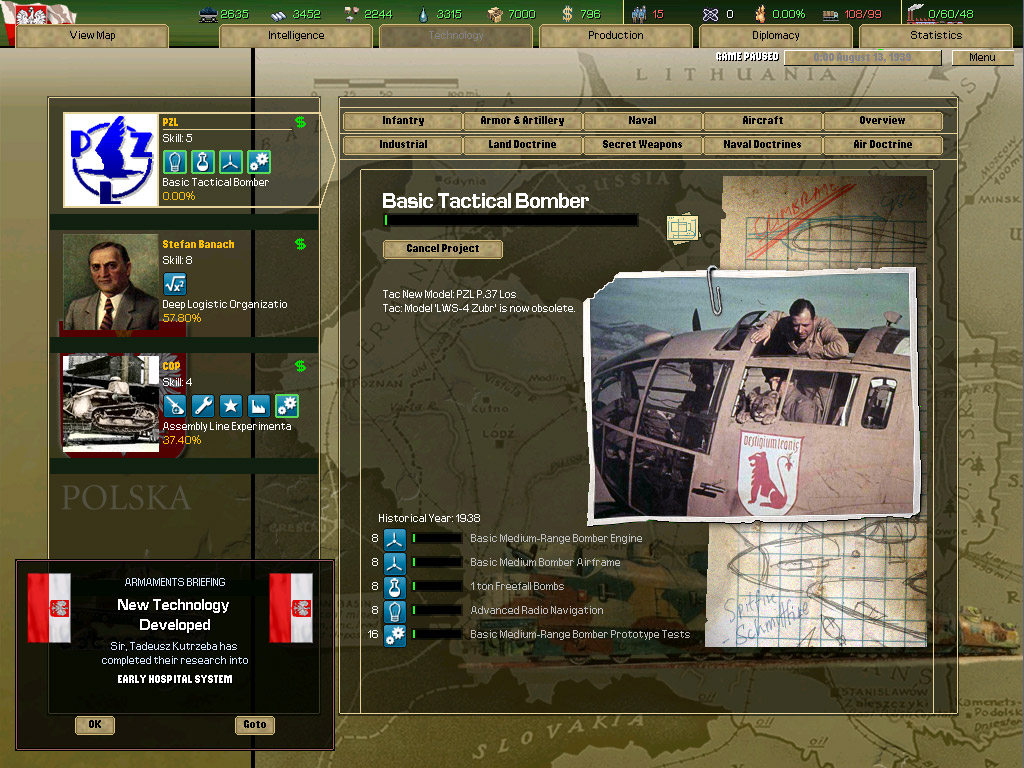 By August 15, I have finished upgrading all divisions and I've nearly finished reinforcing the understrength divisions. My TC is strained. I begin to move my divisions into position now so their org can recover in time for August 30. I'll also be replacing some leaders which cost org as well so I can't afford to wait any longer.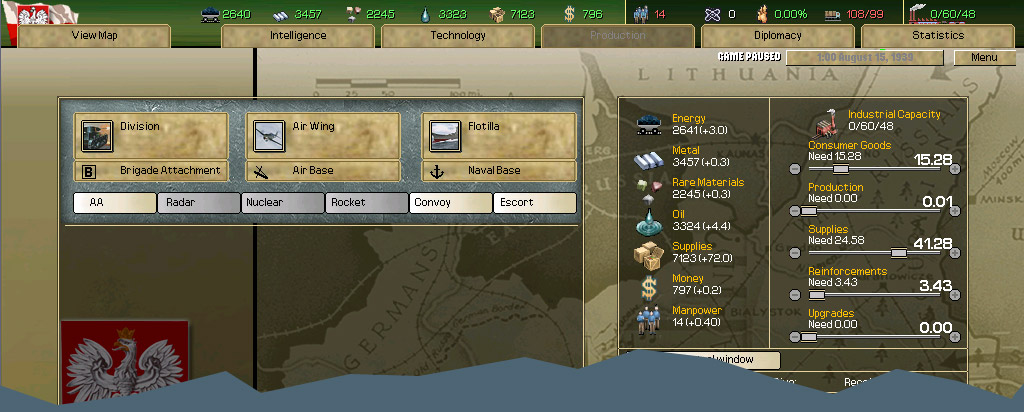 By August 24, my divisions are in position and I organize my korps and assign my leaders. As low as my manpower is, I know I'll need garrisons so I begin a single serial run of 12 garrison divisions.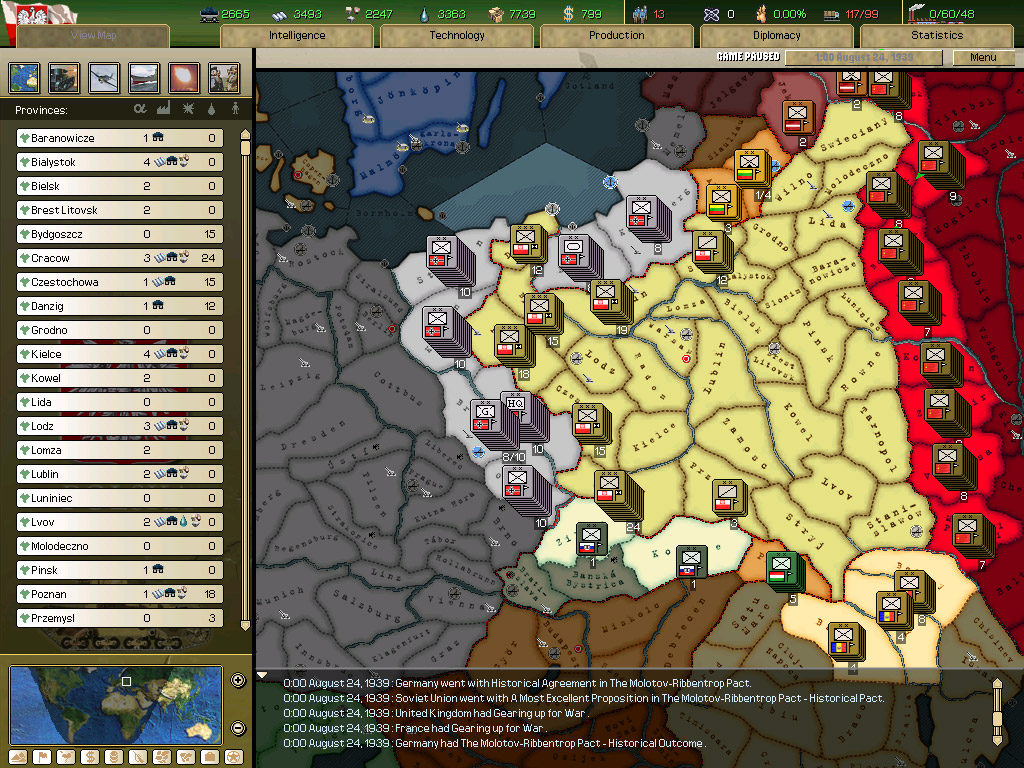 Leader Assignment:
The priority is no longer supply conservation but is instead combat effectiveness. Poland has a minister in place which effect leaders:
Head of Government:
Marian Zyndram-Koscialkowski (-10% leader skill efficiency). I need to make sure I use the highest skill level leaders available to help offset this disadvantage. I have put red stars next to my most promising leaders.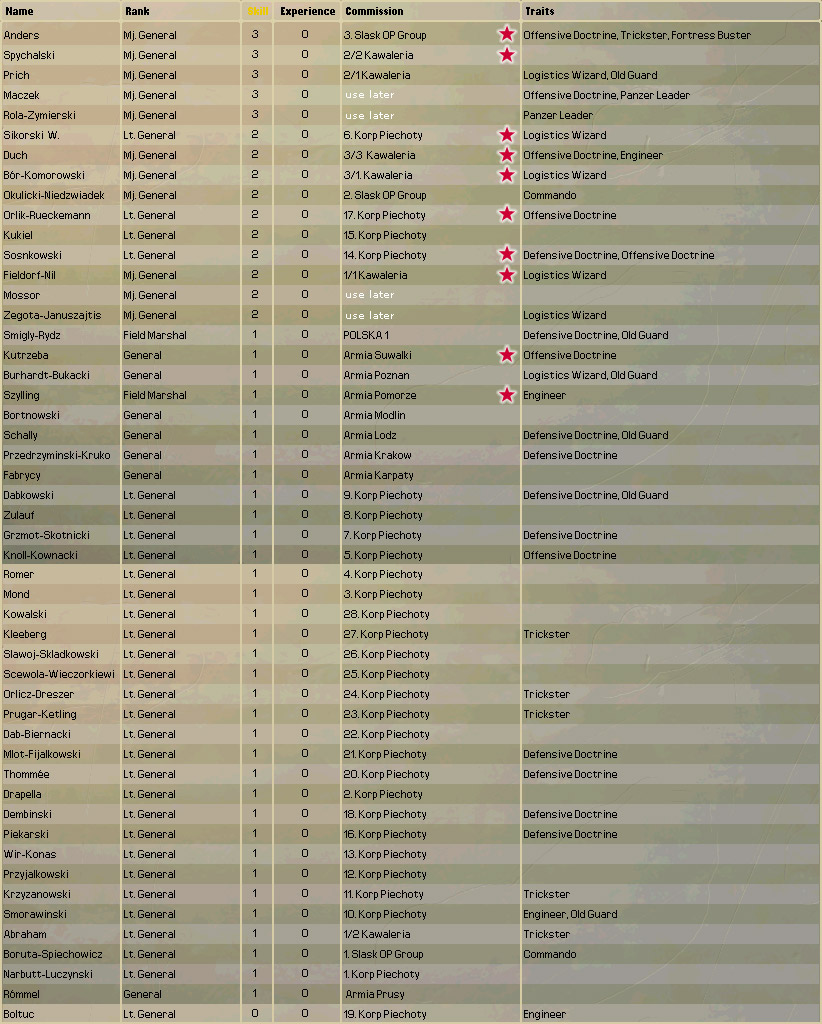 Order of Battle:
With my units organized into korps, and leaders assigned, I now have an order of battle in preparation for the imminent attack. Units are positioned and named as follows: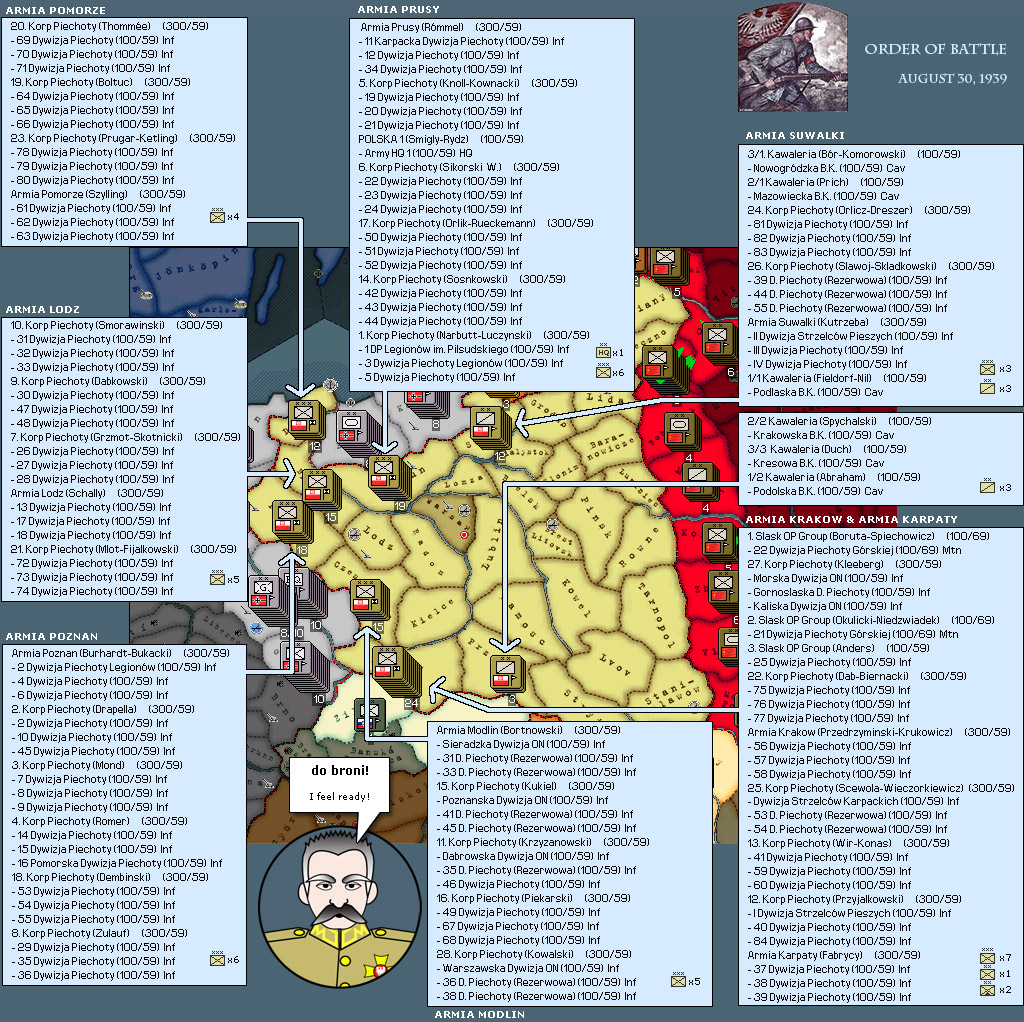 Last edited: