This is getting fixed in 3.0.
Slaves in specialist positions will no longer get worker bonuses.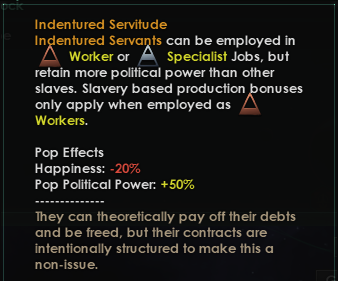 Indentured Servitude is also intentionally weakened a bit - slavery based production bonuses will only apply while the pops are working in Worker strata jobs. (They'll still get the reduced amenity and housing usage from slavery, or other non-production based modifiers.)
That should make slave-Technocracies a bit less oppressive while still providing some benefits.
22

8

6
Reactions: