While Thou Shalt Flourish Great and Free
The Empire of Britain, 1836-1936
OVERTURE:
Richard Wagner, "Rule Britannia Overture"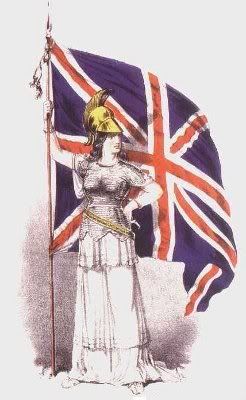 The nations, not so blest as thee,
Must in their turns to tyrants fall;
While thou shalt flourish great and free,
The dread and envy of them all.

Rule, Britannia! Rule the waves:
Britons never shall be slaves.
--Thomas Arne, "Rule, Britannia", 1740​
Since I have a good chunk of the scenario finished, and I feel I can knock out the rest quite a bit before I actually reach 1836 here, I'd say it's time to get this started.
This is part 3 of my England - Britain megacampaign, that started in
Crusader Kings
and continued through
Europa Universalis II
. Reading those previous parts isn't strictly necessary, as I will be giving a summary of what happened in the pre-1836 posts of this AAR. Still, it comes as recommended, at least in my very biased opinion.
Mods used, wholly or in part (mostly in part):
-
SexiiColours Imperiosus Cultum
-
Mod Afrique Tribal
-
Western European minorities and revolters
-
New Nations Mod
TABLE OF CONTENTS:
- History of Britain, 1066-1836:
Part 1
/
Part 2
/
Part 3
/
Part 4
Last edited: