A few provisos to kick off:
My knowledge of A Song of Ice and Fire is somewhat limited. I've read the books and watched the television series but I'm far from an expert and will be much reliant on (the excellent)
wiki of ice and fire
. Partly because of this I'm taking a very minor house who are barely mentioned in the books... I don't have the pressure of trying live up to the character of my family members.
In addition my level of talent with regards to Crusader Kings 2 is just as (if not more) limited. This is the first Paradox game I've played and in all honestly I'm still just getting the hang of it (and resisting the temptation to spam "cash" cheats...). For that reason don't expect a tactical masterclass. With that in mind I'm going to try and angle this as quite a roleplaying style game (aided by the fact the characters are blank slates). Following up from that I've also never done an AAR before... apologies for any errors or mistakes.
So, without further ado... behold the majesty of
House Tollett
.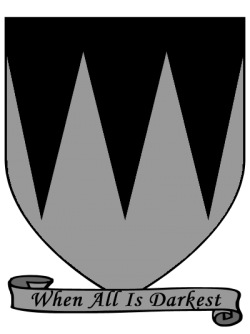 Chapter List
Chapter 1: A Raven's Call
Chapter 2: The Winds of War
Chapter 3: An Interlude
Chapter 4: One Man's Worth
Chapter 5: The Price of Loyalty
Last edited: