I'm guessing these are the Camarilla regents of Seattle.

Can you guess the clans?
No. 2 has to be a Toreador.
There seems to be some variation as to who's present during the trial(?) for each playthrough, too.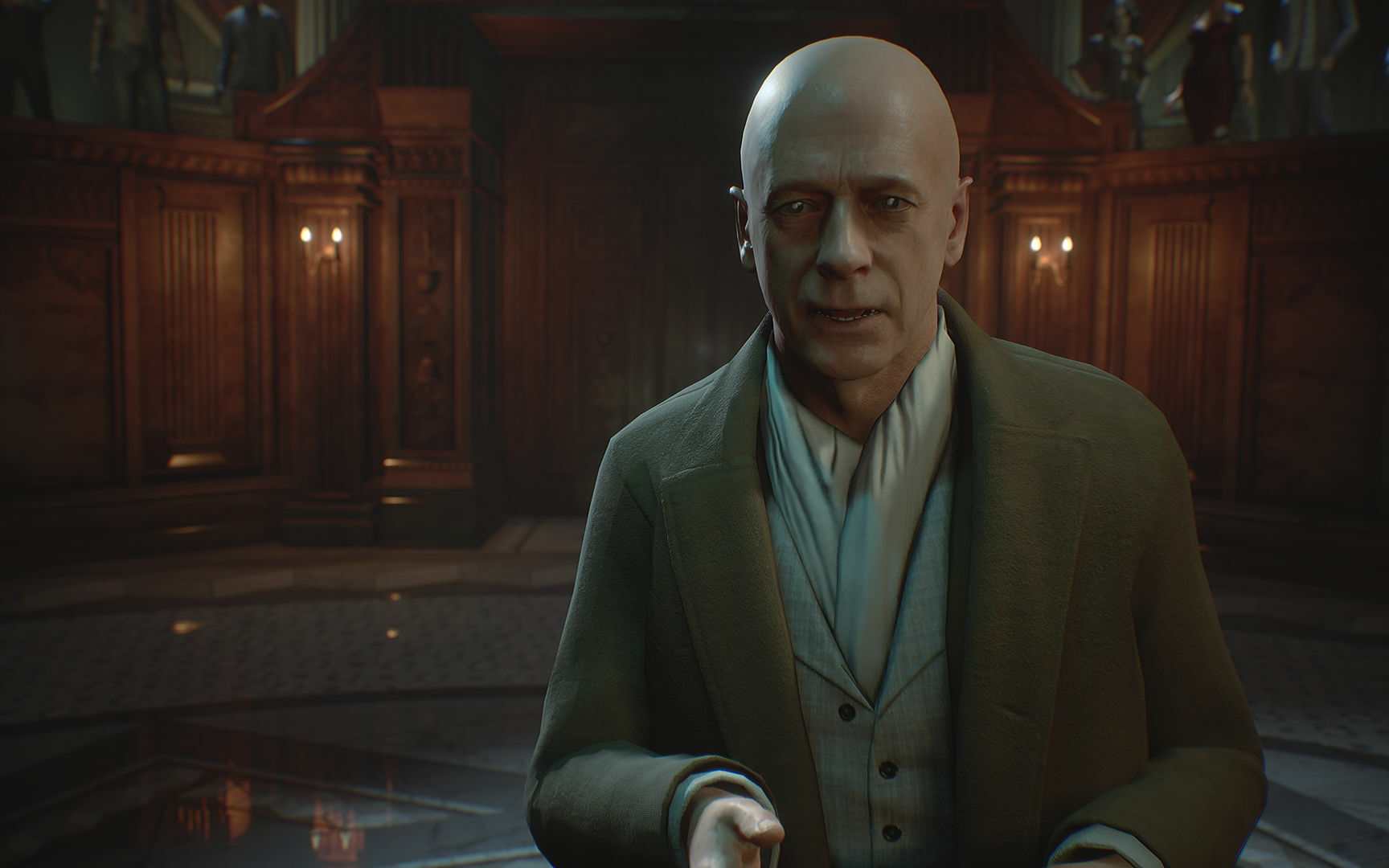 Middle one on the left could be Jack, and the second character from the left on the right hand side looks an awful lot like the "Lou" character from the cinematic reveal trailer.