Download at:
http://www.moddb.com/mods/ckdv-war-of-the-usurper-westeros-mod
Westeros Mod for CV DV 2.1
Latest Version 3.01 Updated 06/11/11
I have created a complete conversion set in George R. R. Martin's Westeros.
There are two scenarios. Robert's Rebellion is set in AL 282 before Rhaegar was slain on the Trident. Predating the beginning of the books by roughly 12 years.
The Winds of Winter scenario is set in AL 300 after Joffrey's death.
3.01 Has expnded the map to include across the narrow sea, some more revisions to traits, events and characters (too many to list)
This mod includes:
-A reworking of CK's DNA portrait system
-A new campaign map
-Family trees, relations, marriages and rivalries etc
-Awesome COA graphics created by J.E. Fullerton
http://other-in-law.deviantart.com/
-Westeros historical accuracy
-Westeros specific events and revised traits
NOTE: this mod, like CK itself is best played on the lowest AI agressive setting, otherwise you will get whacky ahistorical outcomes.
Copy all of the attached files and folders over an unmodified install of CK DV.
Can be played in Windows mode with high resolutions (but only when Settings/Display is set to 16 bit colour mode)
Add a desktop shortcut with TARGET like this "C:\Crusader Kings\Westeros 2.01\Westeros.exe" window
Reworked the Portrait System and many other changes.
New Screenshots: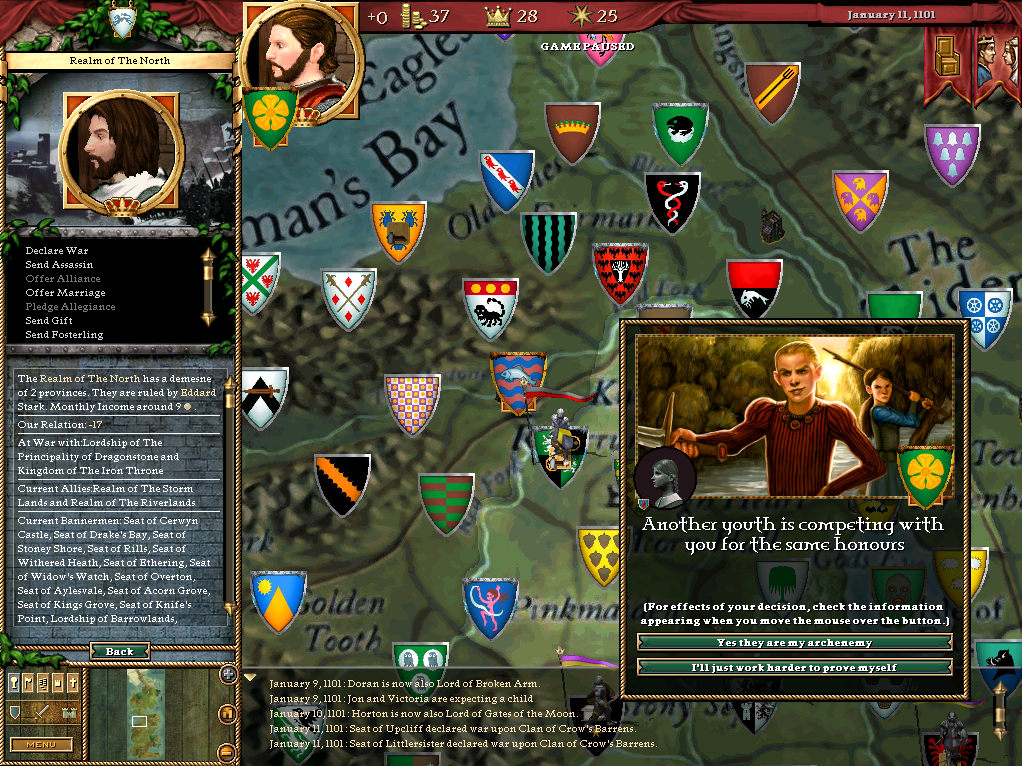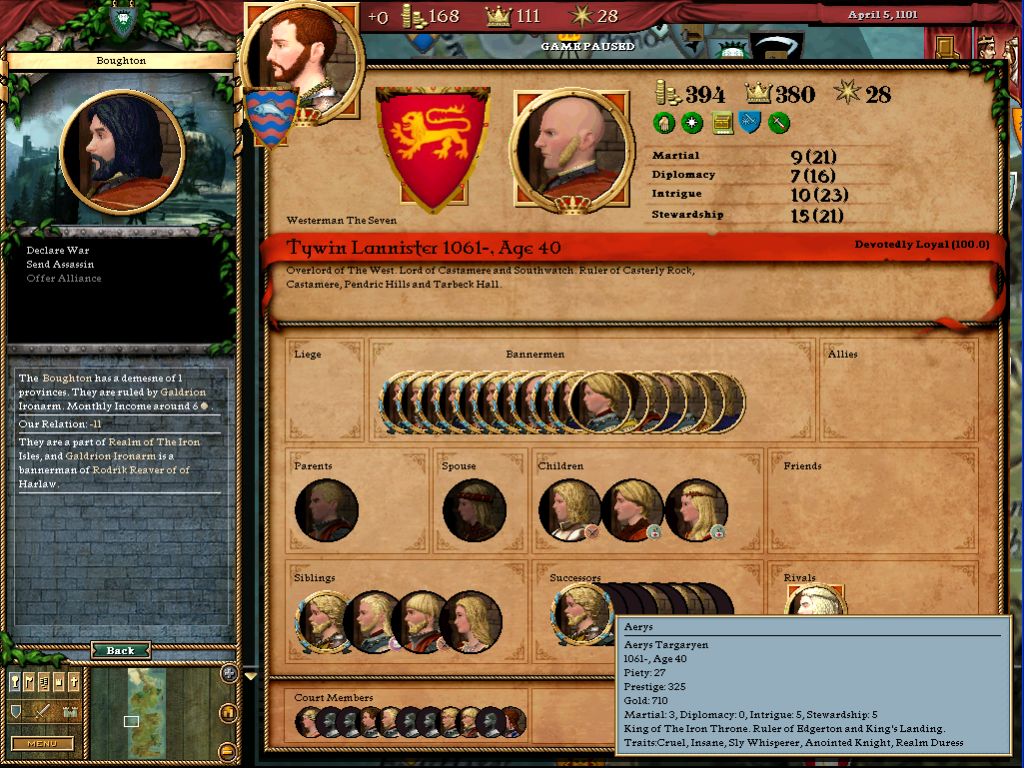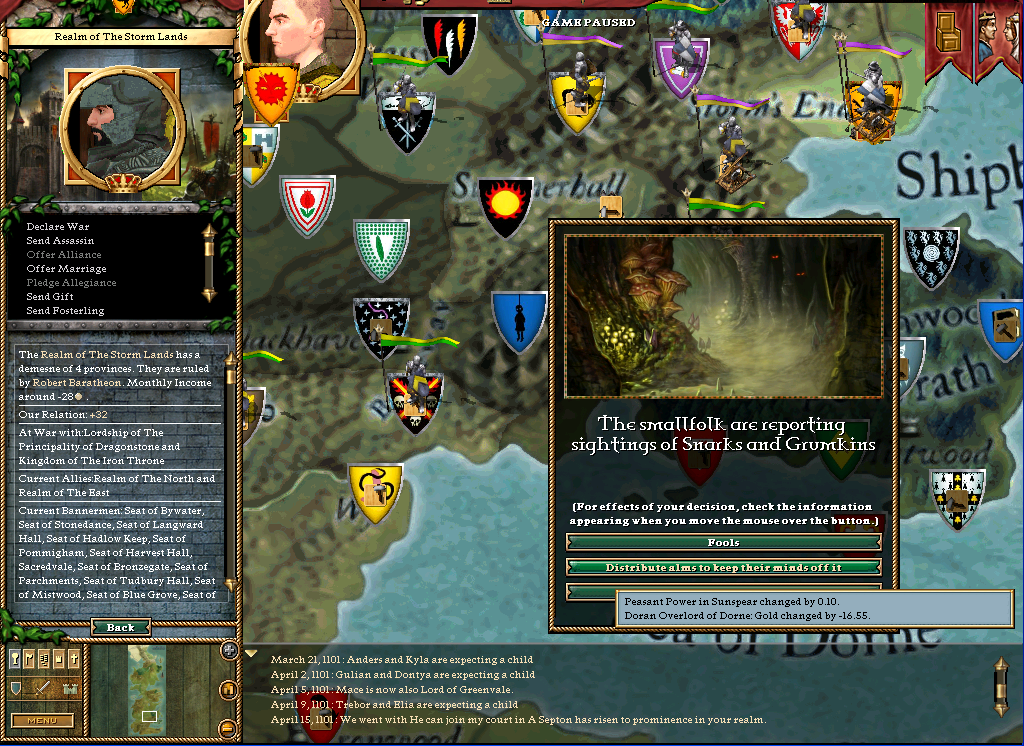 Last edited: