Werewolf Lite CXXII: Dollhouse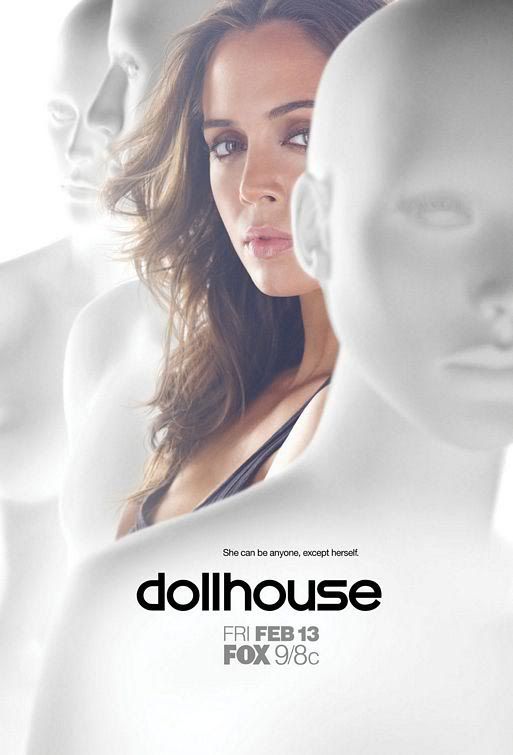 The Setting
The Dollhouse is a very secret, and very illegal, place where wishes come true. Clients with the right connections and enough money can hire "Actives", people who have been programmed to perfectly fulfill the needs, and desires of their clients. The Actives are people who have chosen, for their own reasons, to surrender their bodies and minds for a five-year stay in the Dollhouse. Now they can be imprinted with any personality, skill, or even muscle memory. They can be the perfect companion, lover, spy, assassin; and when the job is done they forget everything.
​
Rules:
There shall be seventeen
(17) players.
Special Roles will be handed out after the last person signs up. Only Special Roles will get an PM.
The game will then proceed to a
Night
deadline.
The game is divided into two periods - night and day. For practical reasons these two periods take place at the same time, from one update till the next.
Each day, all players gather and decide to lynch one of the players - the person they think is most likely to be a werewolf. Each night, the werewolves decide who to kill. In each 24 hour period, the village will lynch, and the werewolves will hunt. The villagers can try to lynch multiple people by creating a glorious,
Lemeard
-approved, TIE, and the werewolves can also decide not to hunt anyone at all at night. Beware of
Crovaxian
slips as well!
Winning:
The werewolves win if they manage to reach parity with the villagers.
The villagers and seer win if they manage to kill all the werewolves.


Player Roles:
12 X Actives
. (Villager): The dolls.
4 X Awake Actives
(Werewolf): They are awake from their mindless state and they are angry!
1 X Echo
(Seer): Echo can sense after each mission if other doll is awake or not.
The Deadline:
DEADLINE FOR VOTES AND OTHER STUFF IS
(21:00 GMT, 23:00 CEST)
A vote posted at 20:59pm will count. One posted at 21:00pm will NOT!
Voting Ends At Deadline Even If Game Moderator Is Not Present!​
Other Rules:
§1A. - You sign up to the game by requesting so in a post in this thread.
§1B. - No new players will be admitted after the game has started, EXCEPT if substituting for another player.
§1C. - You may at any time be substituted out by requesting so in the thread.
§1D. - Players are responsible for any Private Messages (PMs) missed due to inbox being full.
§2. - Orders and votes submitted after deadline are ignored.
§3A. – Players will vote daily. Should they not vote, THEY WILL BE REPLACED. There will be no exceptions unless the Game Moderator states otherwise.
§3B. – Invalid votes (Voting for Game Moderator/Ghosts) will not be accepted.
§3C. – In the event of a TIE, BOTH players will be executed.
§3D. - The player(s) with the majority of votes at deadline is considered dead. He will not reveal any inside information after the deadline.
§4A. - SPECTATORS AND GHOSTS MAY HAUNT, TAUNT AND FLAUNT, BUT NEVER SUGGEST ANY COURSE OF ACTION OR REVEAL ANY INFORMATION. ANY ACTION WHICH CAN AFFECT TO THE OUTCOME OF THE GAME IS FORBIDDEN. ANYONE CAUGHT DOING IT WILL BE *PERMANENTLY* BANNED FROM PARTICIPATION. NO EXCUSES ARE VALID.
§4B. - When doing ghost/spectator commentary, please use a
non-white
colour.
§5. - Alliances and Feuds which aren't based on your characters or roles in the game between players are forbidden. Alliances and Feuds which continue from one game to another undermine the whole idea of the game.
§6A. – The Game Moderator has the last word on all matters.
§6B. – If the Game Moderator makes a mistake (e.g. with the vote count, hunt orders), if critical information has been revealed, the mistake will be kept.
§7A. – Forging PMs is allowed. Screenshots of PMs is not.
§7B. - Posting or quoting of PMs from the GM is not allowed - real or forged.
§8. – Voting must be done in the following way. Write "VOTE" and the person you are voting for in
size 4 bold text
. For example:
VOTE EUROO7
If you wish to un-vote someone, write "
UNVOTE
":
UNVOTE EUROO7, VOTE EUROO8
Any other type of voting will not be counted and will make you eligible for subbing. In case of re-voting without un-voting the original vote will be the counted vote. DO NOT EDIT VOTES AFTER POSTING THEM.
§9. - The GM can and will remove players if the GM believes the player is not participating at his/her full capacity. This will be done through the use of killing the player's role, or using substitutes, if they are available. All such decisions are made solely at the discretion of the GM. DO NOT SIGN UP FOR THE GAME IF YOU KNOW YOU CAN'T PARTICIPATE.