Werewolf therapist
81 Badges
Werewolf lite

CCLXXXVIII: European

election 2014
​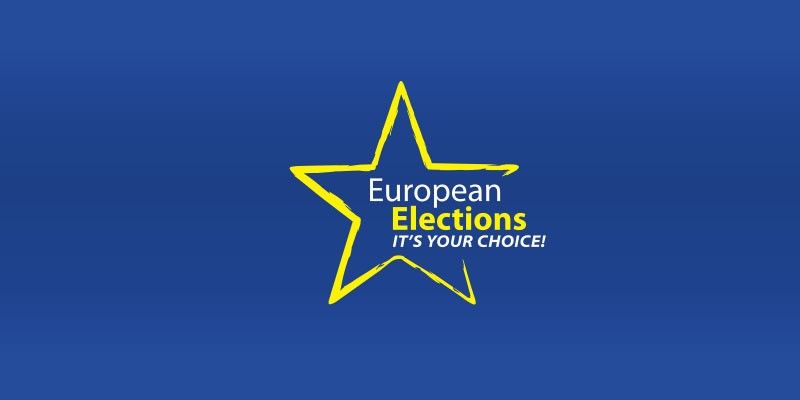 Once again it's the time politicians hate: elections! As members of European parliament you must appeal to the voters and address their interests and concerns (or at least appear to be doing so) in order to gain another mandate for Parliament. Naturally the perks of the job are enough to encourage you to get re-elected no matter how distasteful for you it is to interact with the electorate. And so you are forced to pander to the public.

To make matters worse, not only professional politicians like you are candidates in the election. As horrifying as the thought for you is, the establishment is under threat from populist candidates. They and their supporters have gained knowledge of your weaknesses, moral shortcomings and corruption and will try to press the advantage in the coming elections, not to mention appealing to the common sense (or perception of it) of voters. Luckily for you the old establishment has very useful relations with the mass media which has kindly set investigating journalists to help you against the populists.

RULES

:

There will be 17 players, no more, no less. Roles will be handed out after #17 signs up.

The game will then proceed to the First Night (after I have handed you your roles).

The Roles 1x

Investigating journalist

(Seer)

: considers himself working for the greater good of people and courageously against the establishment; in reality he's just another part of the current power structure and is working for the good of establishment. Lucky for him, he's too stupid and self-righteous to realise this which allows him to keep his moral superiority. Can once per night find out real allegiance of one candidate. Wins with the normal politicians.

4x

Populists

(Werewolves)

: Candidates who actually threaten to make policy that actually would be to the benefit of people (or at least appear to do so). Can each night leak information about one candidate in social media or tabloids in order to compromise them and make them cancel their candidacy. Populists win by achieving parity with the normal politicians, after which the normal politicians will no longer have the courage to stand against populist platforms.

12x

Normal politician.

(Villagers)

: Normal politicians to the European Parliament – gullible, corrupt and uncaring as long as they get elected. Normal politicians win by removing all populists from the ballot.

(NOTE: Obviously, the players are encouraged to choose appropriate characters to play as, and to roleplay if they like. However, if a player does not choose a character, one will be selected for them at such time that something happens to them, usually something bad.

Deadlines for votes are given by 19:00 GMT – three hours before the forum reboot.

(PLEASE CONVERT THIS TO YOUR OWN TIME ZONE IMMEDIATELY TO AVOID FUTURE CONFUSION)

. A vote at 18:59 will count, whereas a vote at 19:00 will not.

Game starts with a nocturnal deadline. Winning

:

Investigating journalist and Normal politicians win by eliminating Populists. Populists win by achieving numerical parity with the other players, at which point Normal politicians will be too paralysed to oppose policy of Populists.

Various rules

:

§1. You sign up for the game by requesting so in a post in this thread.

§2a. No new players will be admitted into the game once it has started, unless substituting for a current player.

§2b. Players who have been subbed due to failure to participate may not sub for others

§3. You are responsible for keeping your private message inbox empty enough to receive private messages. You are yourself responsible for any messages missed due to your inbox being full.

§4a. Orders not delivered on time are IGNORED.

§4b. NOT VOTING means REPLACEMENT OR EVEN DEATH, IMMEDIATELY. The granting of any "grace period" or forgiveness for late votes is entirely up to the GM.

§4c. Invalid votes (like voting for the GM, voting for dead people etc.) are treated like no vote is made. The GM has the final say in all matters.

§4d. Lying to the GM results in permanent ban from werewolf games.

§4e. Never quote private messages from GM (whether true or fake) in the game.

§4f. Screenshots of private messages aren't allowed in the game.

§5a. SPECTATORS AND GHOSTS MAY HAUNT, TAUNT AND FLAUNT, BUT NEVER SUGGEST ANY COURSE OF ACTION, AFFECT THE GAME IN ANY OTHER WAY NOR REVEAL ANY SECRET/INSIDE INFORMATION. ANYONE CAUGHT DOING IT WILL BE *PERMANENTLY* BANNED FROM PARTICIPATION. NO EXCUSES ARE VALID.

§5b. When doing ghost/spectator commentary, please use a non-white colour.

§6 Alliances which aren't based on your roles in the game between players are forbidden. These alliances which continue from one game to another undermine the whole idea of the game.

§7a Voting must be done in the following way. Write "VOTE" and the person you are voting for in bold text, minimum font size 4. For example.

VOTE X

If you wish to unvote someone, write "UNVOTE":

UNVOTE X, VOTE Y

Capital letters are optional. Any other type of voting is counted as no vote and will make you eligble for subbing. Spelling errors are subject to oversight. In case of revoting without unvoting the original vote will be the counted vote.

§7b At the end of the day player with highest votes is killed (lynched). If there is a tie, all leading candidates will be killed.

§7c Players will be dead when GM posts the update saying so, until such time happens every player still in game is alive (if barely in the case of vote winners)

Players

1.

EUROO7 as Pope Francis I, Bishop of Rome and future shepherd of Europe, normal politician

, returned to Vatican after compromising photos were released on night 4.

2.

alxeu as Definitely not Vladimir Putin, normal politician

, was prevented from running in elections due to his party influence on day 1.

3.

Ithvan as Herman van Rompuy, normal politician

, was forced to withdraw his candidacy on day 1 after compromising photos were released.

4.

Arkasas as Michael D. Higgins, normal politician

out of election race on night 3.

5. Wagonlitz as a Venstre candidate who agrees with it being fitting to give the party leader clothes for 20.000 €.

6.

aedan777 as Pim Fortuyn, normal politician

, was murdered on the second night.

7.

marty99 as Nigel Farage, normal politician

who suffered nervous breakdown due to plane accident on night 5.

8.

tonkatoy5 as Bobby Jindal, populist

, was forced to head back to USA on day 3.

9.

leksu as George W. Bush, normal politician

, was laughed out from European elections due to his stance on various issues on day 1.

10.

THE_SPLIT as Slobodan Milošević, populist

shipped to Hague tribunal on day 5.

11.

Sleepyhead as Gudrun Schy(wo)man, normal politician

gangbanged out of elections on day 4.

12. Hax as Naut Nautilovich, the official cook in the Russian embassy in Brussels

13.

Nautilu As Definitely Vladimir Putin, populist

who was escorted off the scene

14.

oyoyoy as Klaus Welle, populist

exposed on day 2.

15. GreatUberGeek as the Kaiserin Angela Merkel.

16. madchemist as head of Maltese communist party

17.

John Doe as Silvio Berlusconi, normal politician

withdrawn from the campaign on night 1.

Sub List

1. Gen. Marshall

2. aedan777

3.

History of European Parliamentary elections campaign 2014​

Night one:

Silvio Berlusconi (John Doe)

, supremely popular, handsome and widely admired Italian

normal politician

is unjustly sentenced to prison time and must withdraw his candidacy.

Day one:

Things get seriously heated up in the election campaign. Electorate is very displeased with the apparent lack of progress and decide to remove three candidates on one go. Electorate demands swift action and that they shall have - candidates are more than happy to deliver as long as it's not their name that gets struck from the election campaign!

Due to either mental illness and desire to be a lamp post, or for joining some secret and evil society

Herman van Rompuy (Ithvan), normal politician

, finds his political career in progressive Europe is over.

Mr. Definitely not Putin (alxeu), normal politician

, can't enter the final candidacy after all since his party has been embarrassed with his actions. This is proven to be true when Mr. Putin breaks down in tears after hearing this - he hasn't been this devastated since he didn't get into Eurovision to sing the song of his people.

Across the pond came yet another world-famous politician to crown his career. Unfortunately he didn't, despite the pleas of his campaign managers, update his policy, rhetoric or visions to better appeal to European voters. Thoughts of

George W. Bush (leksu)

, normal politician, getting elected were so ridiculous that he had to withdraw his candidacy after all.

Night two:


as if the candidacy withdrawals hadn't been bad enough, during the night Europe witnessed murder of a politician.

Pim Fortuyn (aedan777)

, normal politician

who apparently got murdered due to his homosexuality - according to the police they are investigating it as a hate crime.

Day two:


investigative team set up by European Commission reveals that

Klaus Welle (oyoyoy)

is disgusting

populist

. His corrupt ways had been already known in the political inner circles but the information about him appealing to the voters and being populist changed it all. Evidence about his corruption is immediately released and widely spread out; unsurprisingly, electorate abandons the candidate.

Night three:


Story of corruption, espionage and sex! Social networks and independent news sites are having a field day with the juicy details how Mr. Higgins was paying for foreign prostitute for various services with taxpayer money. Worse, she was employed by foreign hostile power and public can only guess how many state secrets have been leaked. Obviously

Michael D. Higgins (Arkasas), normal politician

, had to resign.

Day three:


Yet another filthy populist is revealed, publicly shamed and then driven out from the elections. It seems ultra-far right from USA has made deliberate attempt to infiltrate the pure European democracy. This time the attempt was made by

Bobby Jindal (tonkatoy5), populist

, who hoped that his agenda involving right to bear arms, limiting immigration and endorsing intelligent design would get him elected. Instead he found himself forced to return back over the pond to his beloved land of free.

Night four:


Very compromising and somewhat disturbing pictures were released where Pope Francis I posed with several children. In addition to this information from Bolivian secret police was leaked that implicated that he was also supporting communist theology. However much the latter revelation might draw applause from progressive minds in European Union, the first point carried the news night and forced

Pope Francis I (EUROO7), normal politician

, to return to Vatican with his hopes of shepherding EU shattered.

Day four:


Once again lethargy rules the day but as the voting booths are closing the candidates spring into action. After some heated exchanges you decide to drop two candidates from the ballot. Had you have more time and votes you might even have decided to go for a triple but in the end you go with two candidates.

Gudrun Schywoman (Sleepyhead), normal politician

and the vanguard of feminist ideology in the elections is the first of the unfortunate dropouts. It seems she got into a bit too relaxed mode with the heat wave and can of red and enjoyed herself in totally un-feministic way. Her potential voters were driven off when seeing pictures of Gudrun being gangbanged on a pool table by a bunch of bikers and shouting encouragements to the brutish men.

The other candidate who was dropped from the ballot was

Vladimir Putin (Nautilu)

, populist, who tried to appeal to the transgender voters. Unfortunately for Mr. Putin there were some visa problems in the airport and he was escorted out of sight, out of elections and onto history books.

Night five:


Famous British politician suffers accident during the night. Apparently the populists had been denied prime time media representations so their fringe supporters had sabotaged the plane of Mr. Farage. He survived the crash but experienced serious nervous breakdown. Thus the political career of

Nigel Farage (marty99), normal politician

, was over.

Day five:


The joint operation by European agencies and various news agencies determines the fate of populists. Mr. Milošević is revealed to be populist and promptly arrested and shipped to Hague international war crimes tribunal immediately after he arrives in Brussels. The illustrious career of

Slobodan Milošević (THE_SPLIT), populist

from Serbia, is over, and normal politicians can rest assured that no more populist threats will endager their re-election campaign.

Game ends in

goodie victory

​

Winners: Angela Merkel (GreatUberGeek), normal politician Lars Løkke (Wagonlitz), normal politician

[/COLOR]

Naut Nautilu (Hax), normal politician Victor Degiovanni (madchemist), head of Maltese communist party and the investigative journalist.
Last edited: