Werewolf Lite CCCLXXXV:
Scrabble: The Movie
A Film By M. Night Shyamalan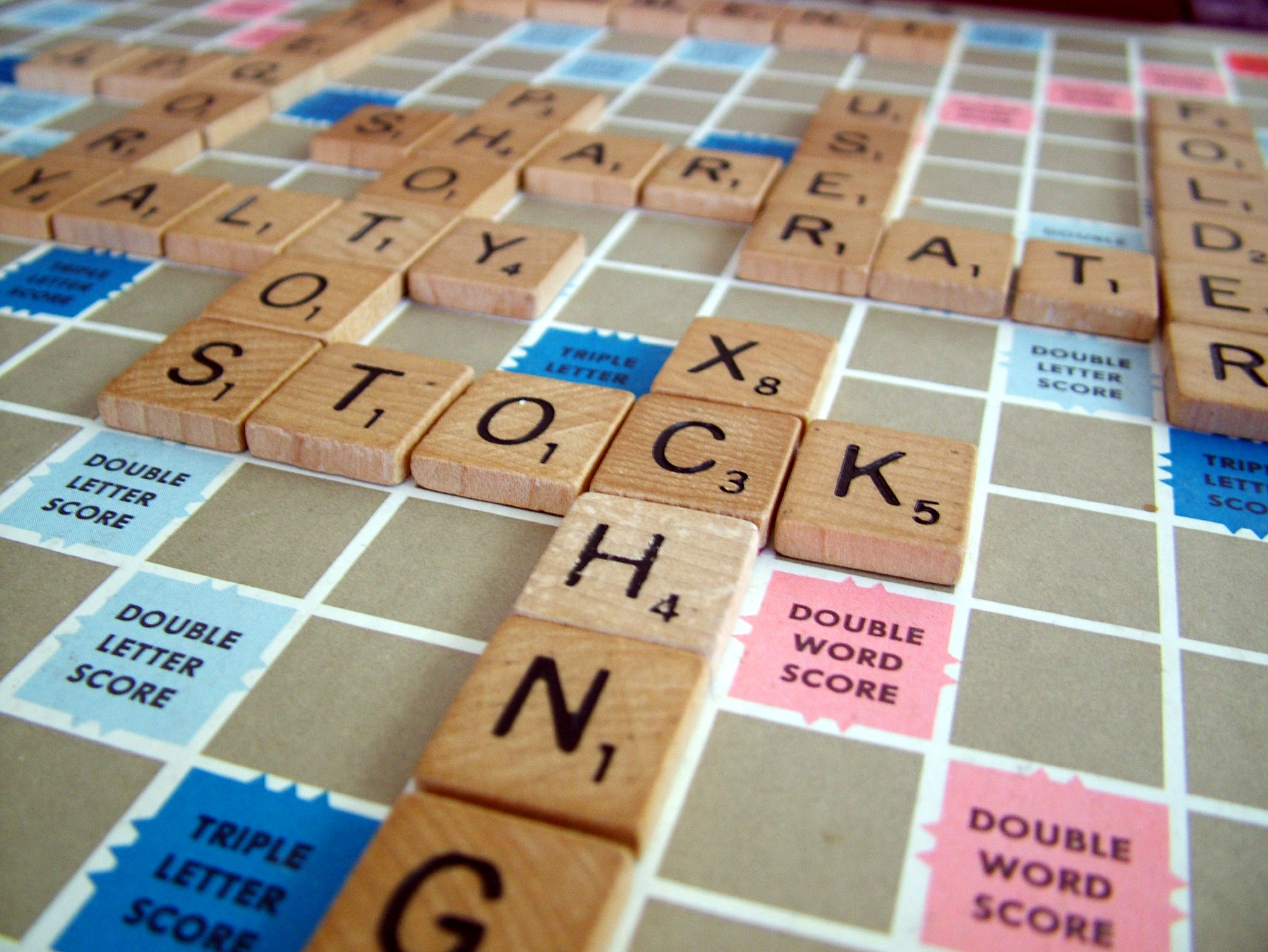 ​
In a world where a devious villain has held the world's words for ransom, only a few brave souls remain to stop his evil plot. From the studio that brought you "Connect 4" and "Snakes and Ladders," witness a world where language itself is held on the line in a game of high stakes and intrigue, and the heroes must triumph with their large vocabulary... or die. Can anybody say, "Triple Word Score!?!"

Rules
There will be 17 players. No more, no less. 17 shall be the number of players, and the number of players shall be 17. 18 will not be the number of players, nor shall be the number 16. 19 is right out. Once the number 17, being the 17th player, be reached, the game will begin, from the first night, after roles are handed out.

The Roles:

Action Hero (Seer): The star of the movie, and the person who makes the big bucks, he(she) will get to check the role of one player each night.
Scrabble Player (Villager): One of the side characters, those aiding the action hero in their pursuit of justice.
Spies (Werewolves): These dastardly villains have infiltrated the group, and intend on sabotaging their efforts. They wish to fool the stars into thinking that the spies are one of them, and get to kill one person every night.

((You are encouraged to pick RP roles, of actors or characters of whom you would like to play. If you do not pick one for yourself, I will pick one for you.))

Deadline for votes is 14:30 EST (19:30 GMT). If you are not immediately aware of when this is, please convert this to your local time to avoid confusion. There isn't any of that Swedish deadline business, a vote at 14:29 counts but a vote at 14:30 does not.

Winning: The Hero and the players win when all the spies are dead. The spies win when enough heroes are dead as to make the number of heroes and villains equal.​

Other rules that may or may not be important, but exist regardless​
1a. You wanna sign up, you post in the thread. You don't post in the thread? You aren't signed up.
1b. After the game has started, you can't just go and sign up. That would be silly. No, when the game has started, the only new people are those subbing for someone else.

2a. You wanna play? You better vote. Like, every day. I know it's a lot to ask for, but it's important, dangit.
2b. Any invalid votes (like for the GM, or someone who is no longer alive) is considered a non-vote.
2c. You don't vote (or scan/hunt) on time, your vote (scan/hunt) isn't counted.
2d. If you don't vote, you will probably be subbed, or autolynched. It's up to me, and I don't see myself as being terribly forgiving on this point. See also: 2a
2e. If you've been subbed or autolynched, you can't sub for someone else. It's just common sense. If you didn't have time before, I don't trust you to have time now. Got it? Good.


3a. You will receive your role via a newfangled thing called a private conversation, since we don't have PM's anymore.
3b. You don't understand your role? Your friendly neighbourhood GM can help. Talk to him through a private conversation for details. However, do not ask for help in thread. Like, seriously, don't. That would be very, very bad.


4. Don't lie to me. Period.


5a. Private messages from the GM (whether true or faked) can be quoted in thread or in private conversations.
5b. Your role PM is different. Don't quote that one.
5c. Don't post screenshots of PM's, from myself or anyone else.
5d. No talking about PM numbers. Well, perhaps talking about the concept is okay, but talking about any in particular is most certainly not okay. Just to be safe, don't talk about PM numbers at all.


5a. If you aren't playing the game (say, you died, or you were never playing to begin with), you can still talk, but you can't suggest courses of action, nor reveal any secret information, nor affect the game in any other way.
5b. If you're not playing, use a different colour as to not make anyone confused. White is nice and all, but don't use it if you aren't in the game. Also, don't use my colour.


6. No metagaming.


7a. To vote, write "Vote X" with X being the name of the person you are voting for, in bold and a big font size. Say, to vote Horny99, you would write:
Vote Horny99

To change your vote to someone else, you would write "Unvote X, Vote Y" with X being the person you're switching from, and Y being the person you're switching to, again in a big font size and in bold. Like so:
Unvote Horny99, Vote Bronzeleg3

7b. Whoever has the most votes at deadline is lynched. If there is a tie, both players are lynched.
7c. Players are dead when the post announcing their death goes live.
7d. Don't edit your vote post.

8. Rules will be enforced with extreme prejudice. Based on the offense, it could range from autolynching to a permaban from werewolf. Follow the rules, kids.
​

​