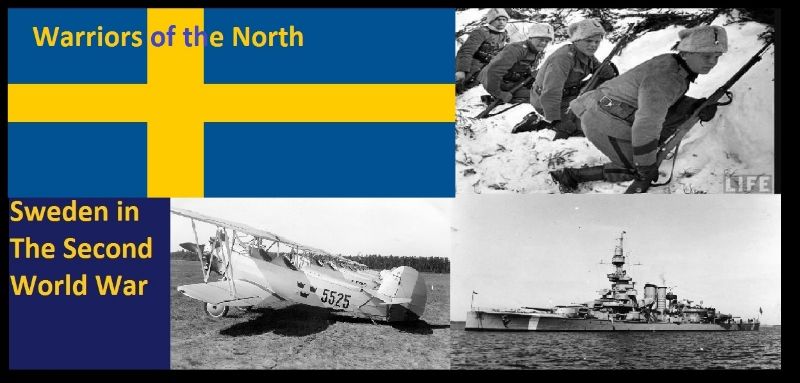 Warriors of the North (Sweden, HPP)
By:
Skywalker
Style:
History Book
Version:
Semper FI, HPP
While still relatively new to HOI, I have been itching to write an AAR with it for some time, due to my general fascination with the time period. The problem became, however...what nation to use? I had already decided I wouldn't do a major, since I didn't want it to be too easy and I think there are enough German/Brit/Soviet/other major AAR's as is. So, I decided to switch to the Regional Powers. Weaker, but still with the ability to influence things without cheating. I still wanted to pick one that hadn't been overdone (like, say, Hungary) so I was vacillating between Yugoslavia and...Sweden. In the end, I chose the Swedes. Why?
Simply put, Sweden is in a
great
position to influence the War in Europe, compared to other Regional Powers. You have a neutrality that won't be violated, barring some absurd conquering spree raising your threat too high. You have,
especially
in HPP, an overabundance of everything but coal. The tech is, while not super-advanced, definitely nothing to sneeze at. IC and infrastructure are fairly decent. All in all, it is a very interesting nation to play.
My main goal in this AAR is to entertain my readers. Second, is to see where a Sweden that goes
mostly
historical can end up. No forming a Scandinavian Empire by eating the weaker powers nearby. Nor will I have a set alliance goal, we will see where the game (via faction influences) takes us in that regard. Allies could end up stabbing Germany while they're busy in Mother Russia. Axis could take Fortress Norway (what I quite often see happen) and maybe even the British Isles if I can build a strong enough navy. Comintern...can do whatever I please, though its absurdly unlikely to happen.
It's this element of (semi-historic) randomness that I hope grabs readers attention. And all that being said, wish me and Sweden luck and I hope you enjoy the ride! First post will be up tomorrow my time.
House Rules:
Stick with the historic neutrality until I can join a faction.
If plausible, help Finland in the Winter War.
No reloading/cheat codes/etc.
May add more as time goes by.
Last edited:
1
Reactions: