Debased coinage
35 Badges
Victory or
Death: A Serbian
WWI AAR​
In the lead up to the assassination of Archduke Ferdinand and the global conflict that followed, Serbia had emerged as a strong power in the Balkans. Ever since Austria-Hungary "acquired" Bosnia from the dying Ottoman Empire in the Treaty of Berlin, there had been a desire amongst nationalist Serbs to unite their people, something Austria rightfully saw as a big threat to their authority in the Balkans. The Serbian government craved a coastline, and hoped that the Great Powers would eventually give them a slice of Bosnia, if not all of it, while some others in Serbia dreamed of uniting all the south slavic people into one grand nation.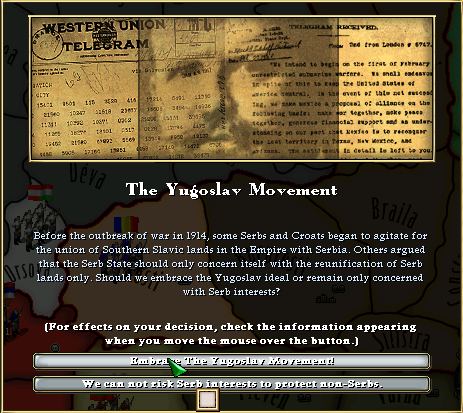 But this never occured, and when Austria formally annexed Bosnia in 1908, Serbia flew into a fury. Austria completely ignored their protests, Germany supported Austria, and the other Great Powers only objected vaguely. The only nation to firmly take Serbia's side was Tsarist Russia, who pressed for a Conference to decide the fate of Bosnia. Although the Austrians were willing to consider this, no conference occured, and Serbia was left with nothing. It would leave a bitter taste in the mouth of Serbs.
The following years saw an alliance of Balkan nations push the Ottomans almost completely out of Europe, but then proceeded to argue over the spoils. In particular, Bulgaria had hoped to gain northern Macedonia, but instead this land was grabbed by Serbia, who were now the strongest of the Balkan nations.
The war that had almost broken out over the Bosnian Crisis of 1908 eventually came in 1914, when due to a pure fluke a secret society called Young Bosnia were able to orchestrate the assassination of Archduke Ferdinand, upon a visit to Sarajevo. Upon recieving news of this tragedy Austria sent a list of demands to Serbia, and many thought that Serbia would reject these out of hand. Surprisingly, only one demand was rejected, the condition that Austrian officials be given freedom to hunt down Serb terrorists within the borders of Serbia. The little Kingdom saw this as a violation of her national sovereignty, but Austria took this to mean that all the demands had been rejected, and declared war. Alliances were invoked, and soon most of Europe had been brought into the conflict.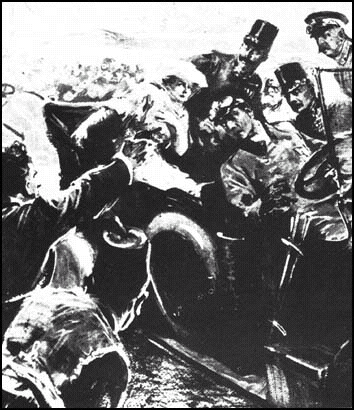 Ferdinand's assassination
​
August 1914 - Reorganisation of the Serbian Army
As of the start of the war, the Serbian army consisted of eight divisions, three of which had artillery brigades. While this gave an advantage on the battlefield, it meant that the economy was quickly in tatters, but there was no way Serbia was going to sacrifice her superior army because of financial strain.
Of her neighbours Serbia was only at war with Austria, but Bulgaria remained hostile. Romania, Greece, Montenegro and Albania were much more favourably inclined towards the Entente, and Serbia hoped these nations would join the fight eventually. Serbia's southern border was for the time being secure, and so all efforts could be concentrated northwards.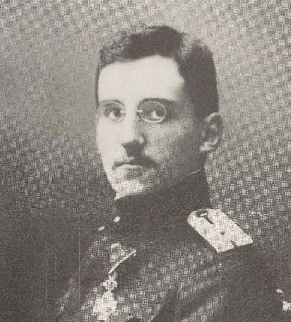 Prince Aleksander, commander of Serbia's army
​
The overall commander of the Serbian army was Prince Aleksander, heir to the throne occupied by King Peter I. Upon receiving his post, the first thing he did was to reorganise the army so as to provide a strong defensive line along the entire border with the enemy to the north. Of the four divisions at Pristina, two were sent to defend Novi Pazar, and one was ordered to join the garrison at Bor. Meanwhile, a division was sent south from Beograd to reinforce those already at Kragujevac. When these positions had been taken, any Austrian offensive was sure to come unstuck by entrenched Serbian artillery. In addition to this, two reserve divisions were called up, and Aleksander was informed that they would be ready for duty in mid-October.
While this reshuffling was occurring, there were some significant events in the wider war. On August 21st Montenegro joined the Entente, their army consisting of two divisions, including an under-strength artillery division. Austria-Hungary was sure to take advantage of that, which would leave Pristina exposed. Those two reserve divisions could not arrive quick enough for Aleksander, and he knew that if Serbia was to gain the upper hand then they must take the initiative in this war. Thus, plans were drawn up for a September offensive into Austrian territory.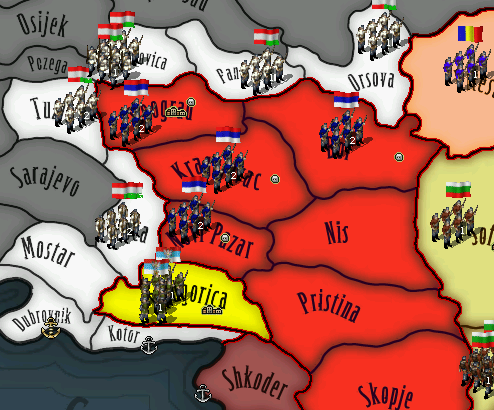 Situation 1st September 1914​