Greetings! This is my first attempt at an AAR. I've decided to play as Venice, as Italian minors are my favourite to play and since I've never played as them before, which should make things interesting. And to make them doubly interesting, this is my first real attempt at a game in In Nomine. Also, I'm not playing ahead, so there could be a crash and burn at some point!
I would really appreciate comments, constructive criticism and suggestions!
------------------------------
11 March, 1412. There is perhaps no more important day in Venetian history, the day upon which Doge Michele Steno, in his 13th year as ruler of Venice, passed the historic Proclamation of Venetian Superiority. While little known at the time outside of the Venetian elite, it established a guiding policy for future governments of the Republic. The purpose of the proclamation was simple: to establish Venice as a dominant power in the Mediterranean and eventually Europe.
When the proclamation was issued, five provinces were held by Venice: Venezia, Verona, Treviso, Corfu and Crete.
One of Doge Steno's first decisions was to create a more balanced military for Venice. Land forces would be improved, as would the offensive capabilities of Venetian armies.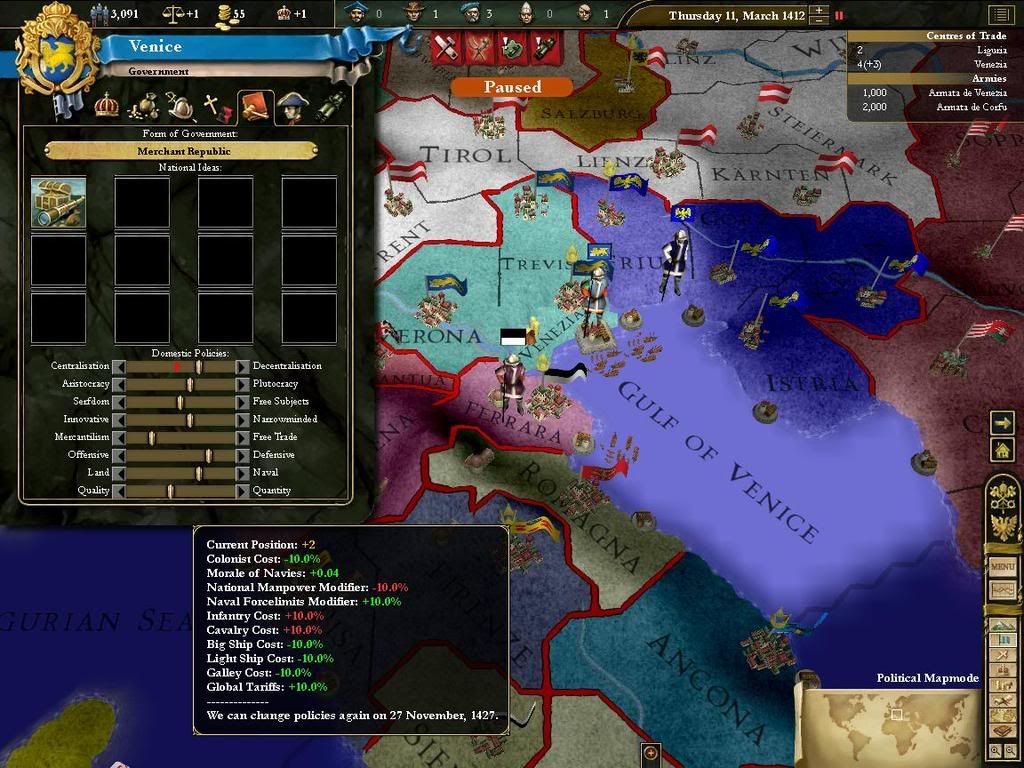 Soon after the issuing of the Proclamation, the priests of Venice told the Doge that God had given Venice an important mission. Territorial expansion would undoubtedly increase Venetian power, and neighboring Aquilea seemed like a prime target.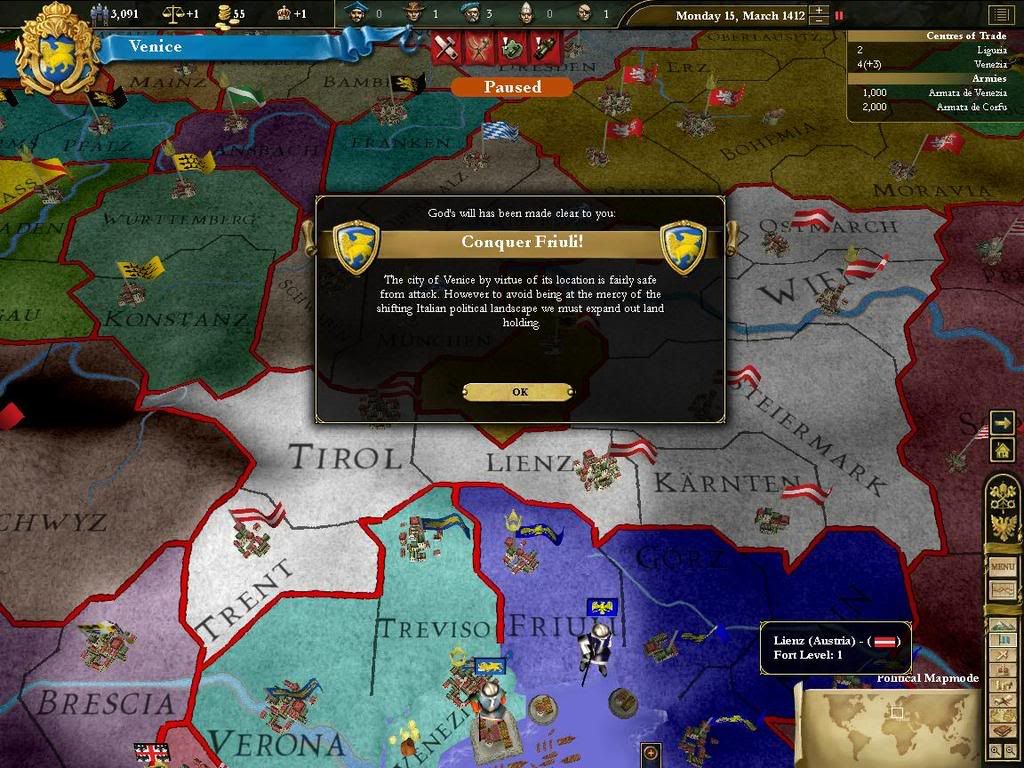 Doge Steno also recognized the importance of trade to Venice's strength, and set out to make it a priority.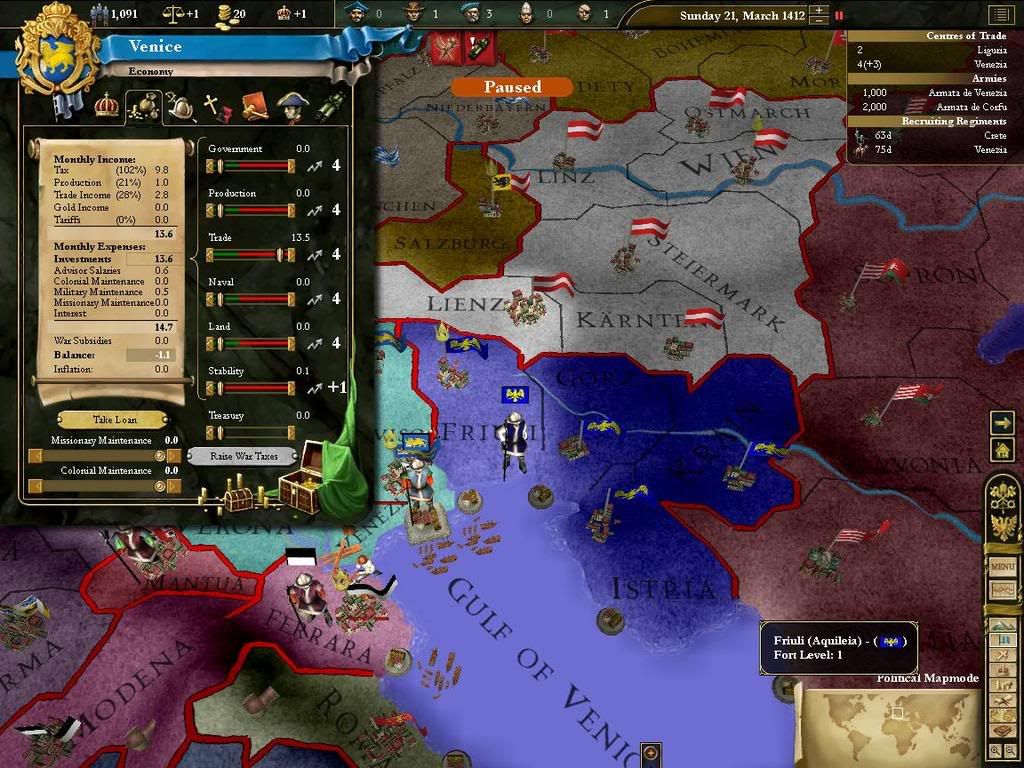 Steno also realized that Venice did not exist in a vacuum, and soon established a small network of Italian and Germanic allies, who would hopefully aid Venice in time of war.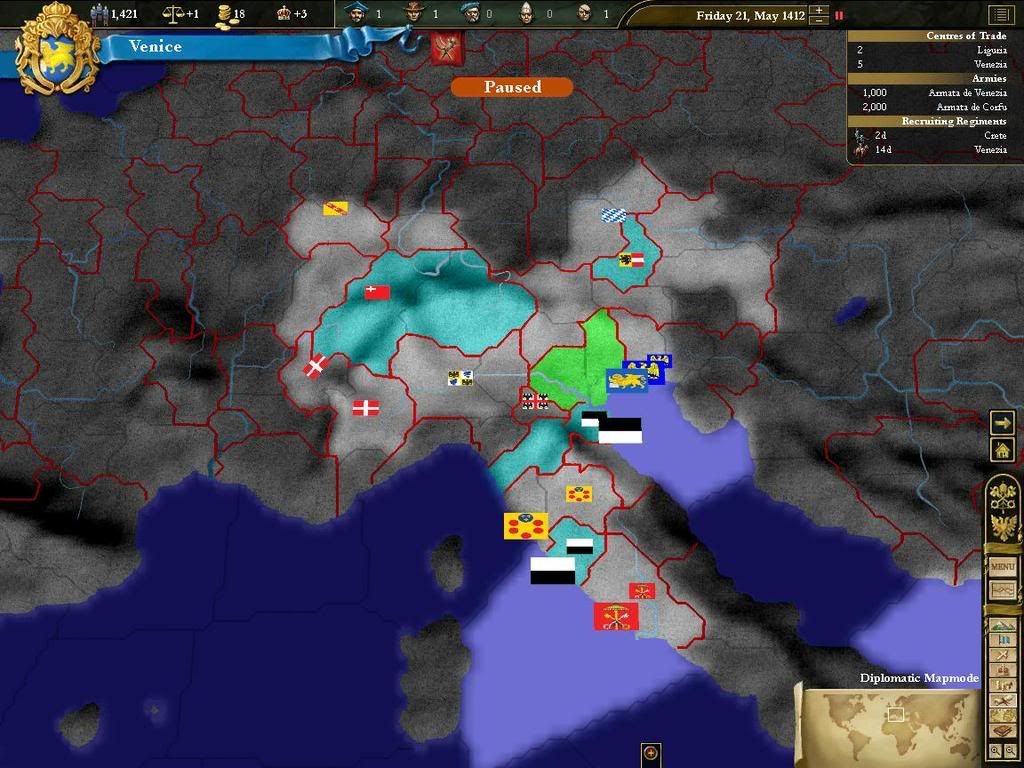 In 1413, Venice's eye turned to her Greek holdings in Crete and Corfu. A decision was made to covert the Orthodox residents to Catholicism, the One True Faith of the Venetian people, and Crete, the more populous of the two provinces, was selected to be the first target of conversion.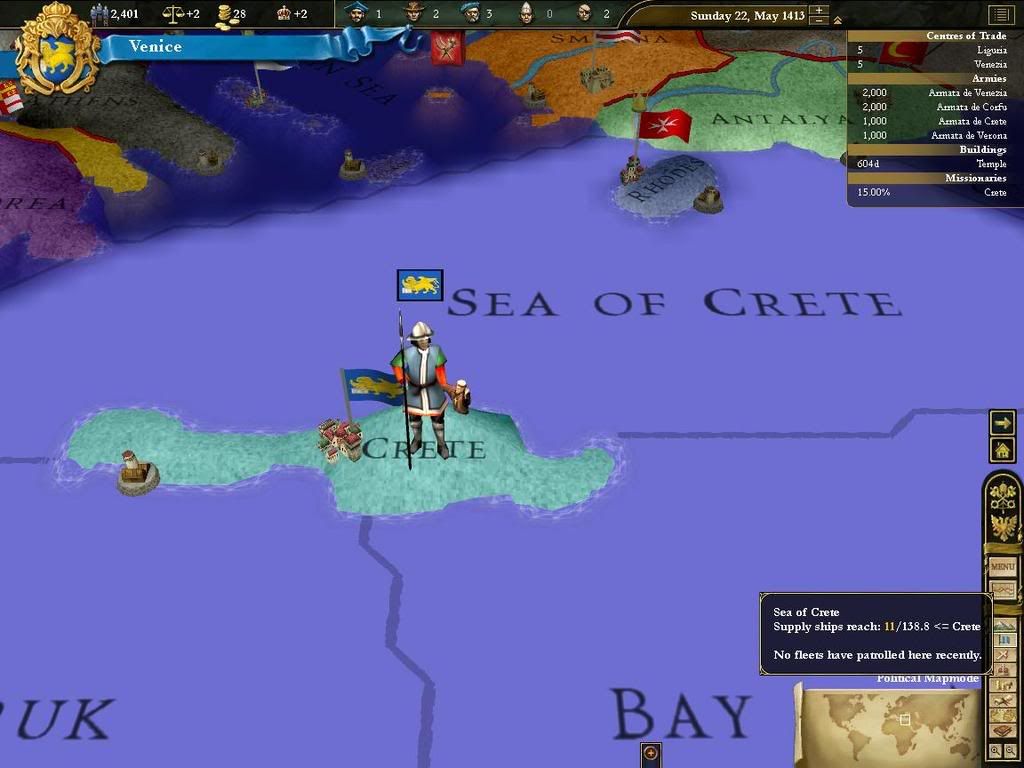 1413 also saw Venice begin to establish economic dominance over the region, controlling significant shares of the trade in the Central Mediterranean's two important Centers of Trade, Venezia and Liguria.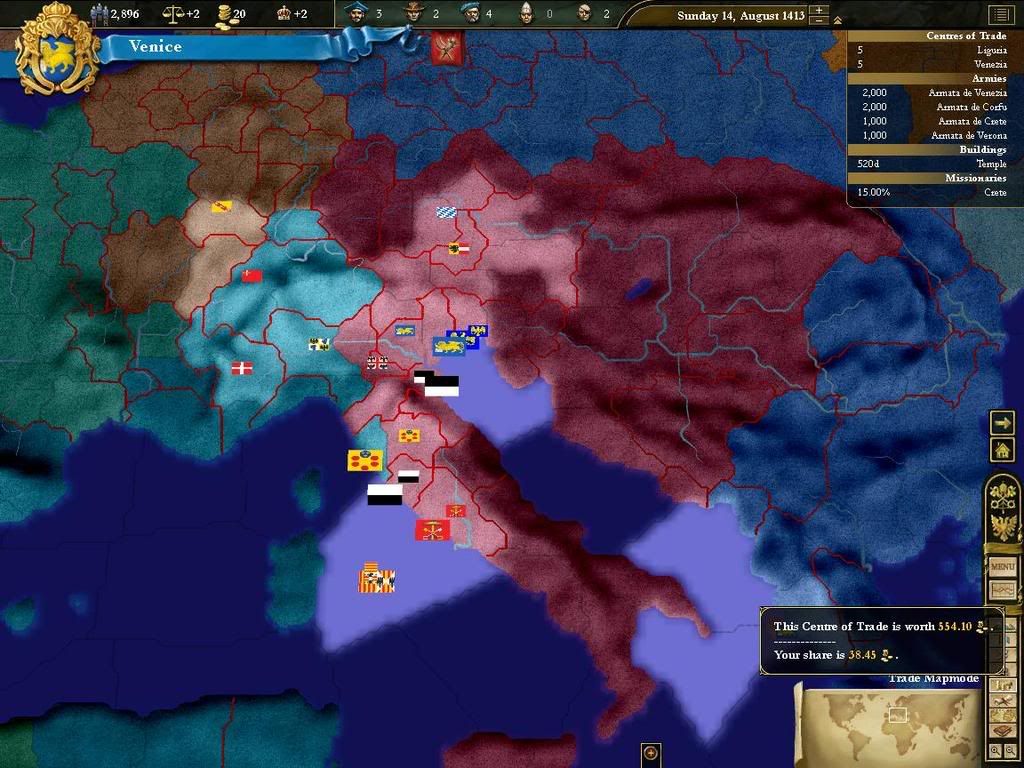 By 1414, Venice's economic situation was starting to look strong.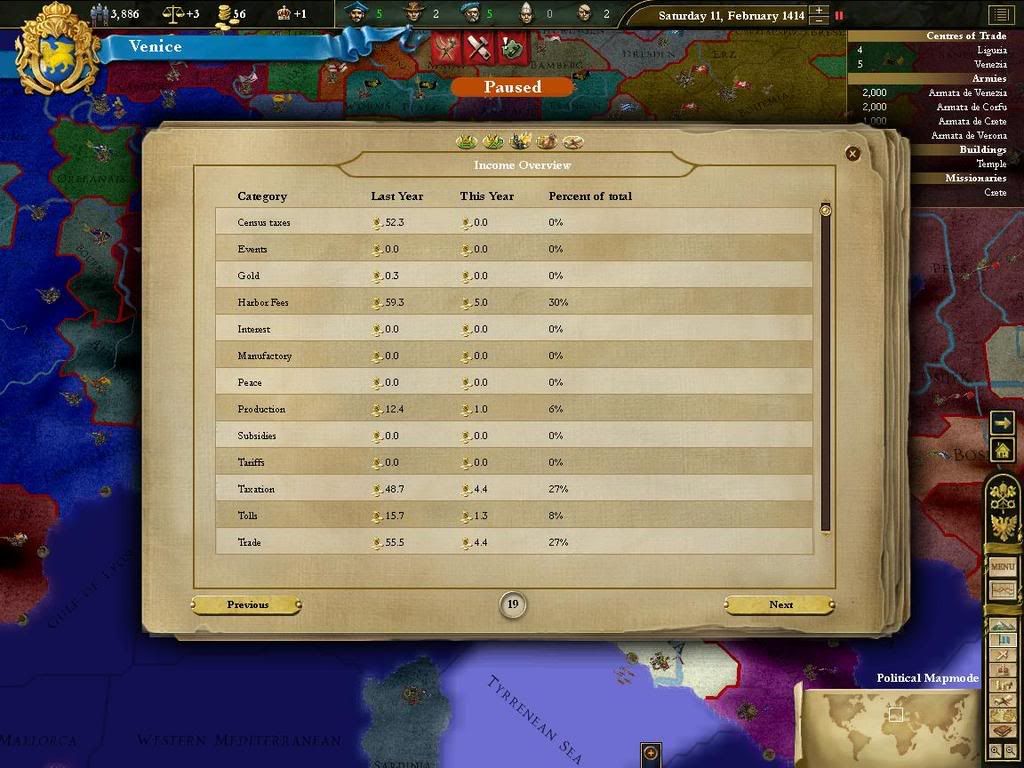 Doge Steno could only hope that this strength would spread quickly to the republic as a whole...