academic outlaw
Moderator
114 Badges
Rule Helvetia! Helvetia Rule the Waves...
This is the story of how
Helvetia
, the personification of Switzerland, rose up from her resting place guarding the river Rhine to guide her country to naval greatness. No longer was she content to only guard the river Rhine, she longed for the sea -- to project the power of Switzerland on all the seven seas.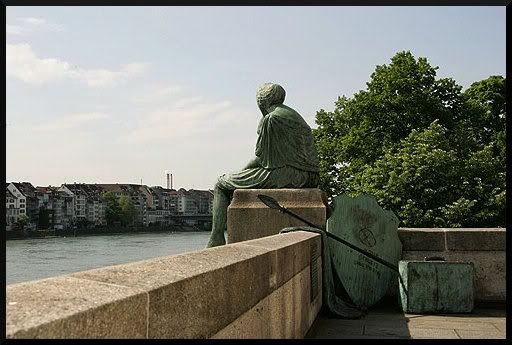 Helvetia guarding the river Rhine, in Basel.​
The goals of this AAR are the following:
* secure access to the sea for Switzerland
* build a fleet large enough to be a threat to the Great Powers
* attack Great Britain and fight a large-scale naval battle with the Royal Navy
* preferably win one of those battles
<hr />