(with sincere apologies to Alf M. Landon, his friends and family)
Howdy.
I'm Al 'Alligator' Landon. I'm the new President of these here United Statues of Aymerica. I won the job off Frankie D. I hear he's off to Hollywood, for his retirement. He's gonna Relax.
This is me: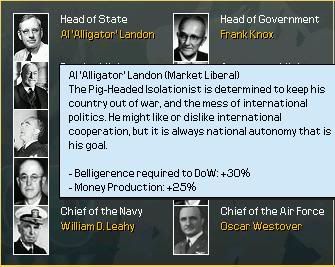 Now what in
tarnation
? Pig-headed Iso-what-shunist? Just 'cos I think we should keep Aymerica for
Aymericans
and leave the rest of the world to those there foreign types, that's not reason to be callin' me names!
Anyways, those uptight types what help me run things have sat me down in front of this here calculatin' engine with it's cinematographic display. It's right fancy, I gotta say. Apparently I can use it to run the country! Who'd a thought it?
These here bar-thingies tell me what politics in Aymerica are like: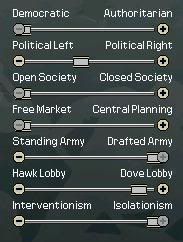 Looks complicated. I think I'll leave those alone until I'm sure what I'm doin' with 'em.
And this here is our foreign relations (not the sort like Aunt Chachinka from the old country, son):
We got lots of them non-aggression treaties. Well that's good. I'm a laid back sort of guy.
Frankie D sure did have a lot of things he wanted buildin'. I don't right now how I'll finish 'em all. But at least he wanted lots of factories. That's good. I like factories.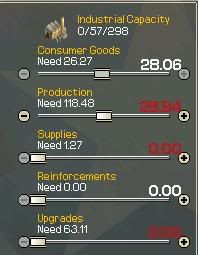 He also ordered a buncha soldiers and some planes. I'm not sure why. We
got
soldiers and planes and ships already. Still, I guess he had somethin' in mind for 'em, so I'll let 'em run. Don't figure we'll need no more, though.
In addition to buildin' stuff, Frankie had some boffin types learnin' about
new
stuff to build. Frankie was one smart cookie, I tell ya. Kinda makes you wonder how I won the election.
Two words: dyslexic clerks.
Where was I? Oh yeah. Boffins. I'm sure this stuff'll come in useful one day.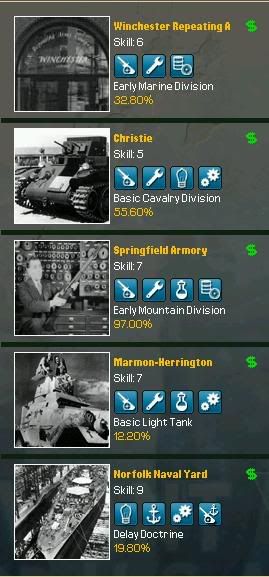 Wow. Frankie sure had a lot of fightin' type stuff in mind didn't he? Almost like he thought he was gonna need it.
Naaaaah
.
Maybe he was just worried about this little ol' barfight: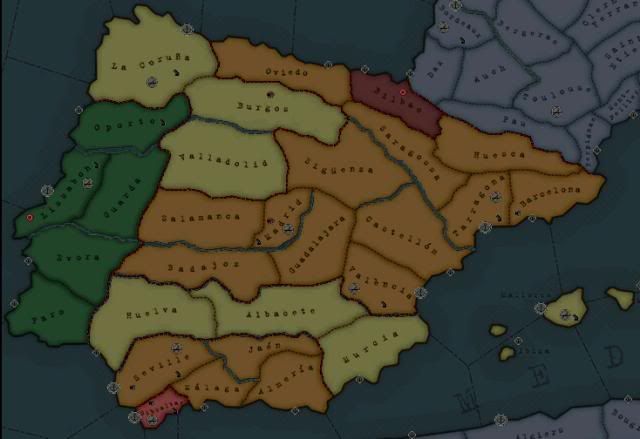 Seems the orange guys and the pale yellow guys are fightin' about what to call their country. I like the orange guys. They're Republicans. I'm a Republican too, so that makes us buddies.
Not that I'm gonna get involved, of course. No sir. Not the Alligator. Aymerica won't get dragged into any wars on
my
watch!
Game Notes
I let the computer run the US from 1 Jan 36 to 1 Nov 36 while I vacationed in the Dominican Republic. Then I took over the US.
Vanilla HOI2. SMEP 5.0beta. DAIM. Hard/Aggressive. Silliness.
Arbitrary rules:
Until I get my first gear up, I can't:
- add any new units to the build queue (though I
must
finish any orders started by the computer)
- disband any units
- make manual slider changes (changes from events are fine)
After the 1st gear up, I can:
- build ships and planes
- make manual slider changes
- still not build land units, or disband any units
After the 2nd gear up, I can:
- do anything I like