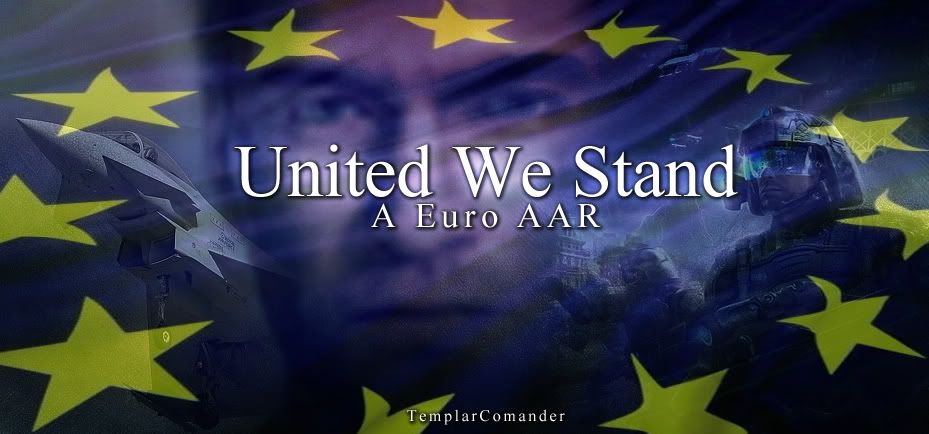 United We Stand
European Union AAR
With regards to the abrupt end to my previous AAR, I found that I could not continue down the morally checkered plot I had planned out for it. This one I hope, will let me write it out.

I intend this to be the first AAR that I will actually complete by no later than august - and the last one which I will do.

Expect previous characters from I, Alexei, and Flight of the Eagle to make some - if only brief - appearances.

Without further ado ...
​
Table of Contents ~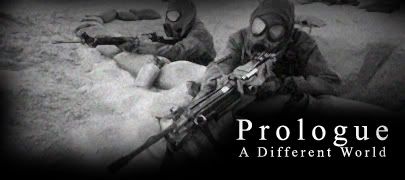 - State of the World - First Broadcast - May 16 2003
- General Strategic Review - South America - May 16 2003
- General Strategic Review - The Orient - May 17 2003
- Historical Overview - The Summer War - 1991 - 1993
- General Strategic Review - Indian Sub-Continent and the Middle East - May 18 2003
- General Strategic Review - Europe and North America - May 24 2003
- State of the World - Summer Review - September 3 2003
- General Strategic Review - Africa - September 8 2003
- Review of the Armed Forces For the Cabinet - September 10 2003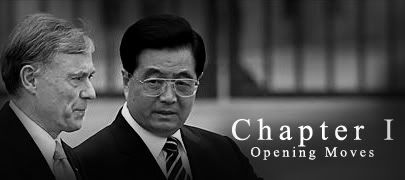 - State of the World - September 11 2003
- Christopher Liberius - Destruction of Station Khrushchev - September 11 2003
- State of the World - October 3 2003
- Dmitri Taylor - Viktoria Ivanova, Operation 10503 and the Evening News
- State of the World - Fall of Montenegro - October 17 2003
- State of the World - Crisis Report on European Senate Session - October 17 2003
- President Horst Kohler - Meeting with Senators and Chancellor on the Fall of Montenegro - October 18 2003
- Lieutenant General Hans Jaeger - Changing Command in Operation Blue Horn - October 20 2003
- State of the World - Announcement by the President on an Intervention to free Montenegro - October 26 2003
- State of the World - 1st Airborne Brigade lands in Bar - Loss of SPS Galerna - November 8 2003
- Colonel Adam Templer - Operation Asphalt Minor - November 11 2003
- State of the World - Seizing Novi Pazar - Dresden Meeting - November 11 2003
- President Horst Kohler - The Dresden Accords - November 24 2003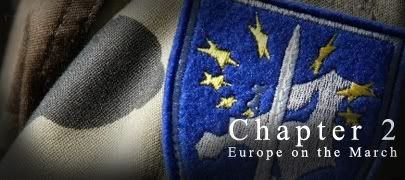 - Lieutenant General Jaeger - Operation Asphalt Major - Renewed Advance - The Dresden Accords Signing - November 25 2003
- Colonel Adam Templer - Operation Asphalt Major - Battle of Beograd - Campaign Recap - December 6 2003
- Colonel Adam Templer - Operation Asphalt Major - Battle of Beograd - Republic Square - December 6 2003
- Dmitri Taylor - Extraction from Beograde / Colonel Adam Templer - After the Battle / President Horst Kohler - The Federation of Serbia, Montenegro and Kosovo - December 8 2003
- State of the World - Liberation Commando Force - Occupation of Serbia - Libya renounces Terror and Nukes - January 4 2003
- State of the World - Presidential Candidates - February 2 2004
- Vasanta de Lyons - Presidential Parade - March 3 2004
- Adam Templer - Leave for a Parade - March 11 2004
- Christopher Liberius - Of Accountants and Russians - March 11 2004
- Adam Templer - The Trigger - March 11 2004
- Joseph Harkness / Dmitri Taylor - In Morocco, Where the Sun is Always Shining - March 11 2004
- State of the World - March 17 2004
- Exact Terms of the East Asian Community Founding - Treaty of Seoul - March 19 2004
- Colonel Adam Templer - Operation Orange Pasture - March 25 2004
- Delay in Updates Announcement
- Colonel Adam Templer - Operation Orange Pasture - March 28 2004
- President Vasanta de Lyons - Presidential Meeting on the Growing Aegean Crisis - April 8 2004
- Christopher Liberius - Looking like the 30's - April 12 2004
- Two Part Update - Resignation, Invasion, Insurrection - April 19 2004
- Christopher Liberius - A Coven of Traitors - April 23 2004
New Characters ~
European Union​

'Nouvelles d'Union Fédérales'
- Reynold de Burgundy - News Anchor for 'Nouvelles d'Union Fédérales'
European Union Land Forces
- Lieutenant General Hans Jaeger - Commander of the First Air Assault Division (EX-German Land Forces)
- Colonel Vasqeuz - Assistant to Lieutenant General Hans Jaeger (EX-Spanish Ground Army)
- Colonel Adam Templer - Member of 2nd Air Assault Brigade (EX-French Army)
European Senate
- Former President of the European Union, Horst Kohler (European Conservative League)
- Former Chancellor of the European Union, Jose Luis Rodriguez Zapatero (European Socialist Party)
- Senator Andcus Kahlke - Representing Hamburg in the European Senate (European Progressive Party)
- Senator David Santiago - Representing Madrid in the European Senate (European League for Action)
_________________________________________________​
Russian Federation​

Russian Foreign Intelligence Service
- Dmitri Taylor - Foreign Intelligence Service Operative (EX-FSB, EX-Russian National Army, EX-Soviet Ground Fo
Last edited: