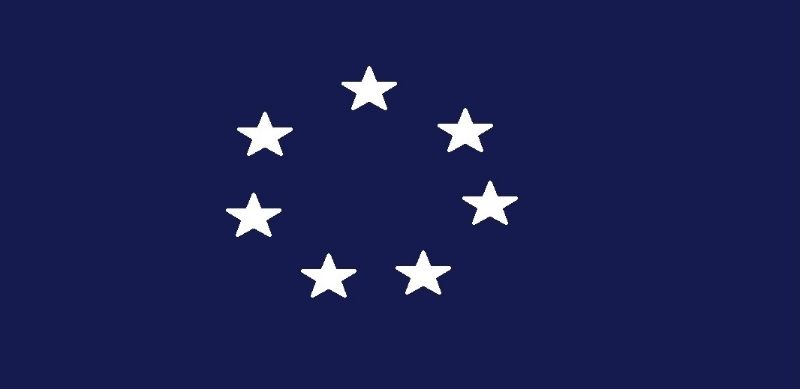 United No Longer
A History of the Confederation of the Great Lakes, Following the Dissolution of The United States: 1941-1964
By: Dr. Daniel Jones
Introduction:​
It is perhaps impossible for those who did not live through the tumultuous final days of the United States of America to understand how that nation ended, giving birth to several successor states, amongst them my home and the subject of this work, the Confederation of the Great Lakes. They may question how a nation united in everything including name collapsed so dramatically in the troublesome Thirties. Even those of us who lived through those darkest of hours sometimes wonder how it came to pass. Some wonder that if John Nance Gardner or Vice-President Curtis had won the 1936 election, that the following Second American Civil War may have been avoided. Others believe that if President MacArthur had surrendered his 'emergency' powers and allowed new elections, that his death and the splintering of the Republic may not have come to pass.
It is those questions that show how those who did not live through the final days of America as a unified nation cannot understand the reasons for its collapse. Understand the madness of Douglas MacArthur, or the inability of the Opposition to form a coherent and united policy. Understand that, perhaps, Jack Reed and Huey Long were correct in a way...that the United States was a dead nation, the moment it allowed the Army to take control. Such an understanding is beyond the scope of this work however. While the background to the Fracturing is important and shall be discussed, the focus of this work is on understanding the course the Confederation of the Great Lakes charted through a dark world.
This work will observe these days from the eyes of their key participants. From President Lindbergh, the man some credit with keeping the Confederation intact in the chaotic days following the end of the Union. To King Edward VIII, the first man to recognize the shattered remnants of the United States as sovereign states. And of course, those brave men and women who made up the Confederation's military. All are important to the history of the Confederation of the Great Lakes, amongst many other players from around the world.

Note: Interactivity now approved by Mr. Capiatlist.
Table of Contents:
Prologue
State of the World: Independence Day
Elections of '41
Return
Long Family
Lindbergh Plan
Europe Ablaze
The Gulf Incident
Federated Union
War Clouds Gather
Last edited: