Un Nouveau Départ - A Divergences AAR - The Seven Republics
Hey there folks! Recently I got Vic2, and after joining the forum I've been reading many of these here AARs and it makes me want to write my own! So I thought I'd give it a shot with the Seven Republics in the Divergences mod. So here we go!
Because this world is different from what we are used to, you can check out
the overview in this post
to get up to speed
Chapter 1 - A New Beginning (1836-1838)​

The world in 1836
New Bruges, the year 1836, and the Seven Republics have elected Jacques Lahure as their president. The people have spoken, Lahure will lead them into the future, into greatness. President Lahure decided that research should be directed towards the theories of Chemistry and Physics, and has started improving education through better funding and promising better jobs for the educational sector.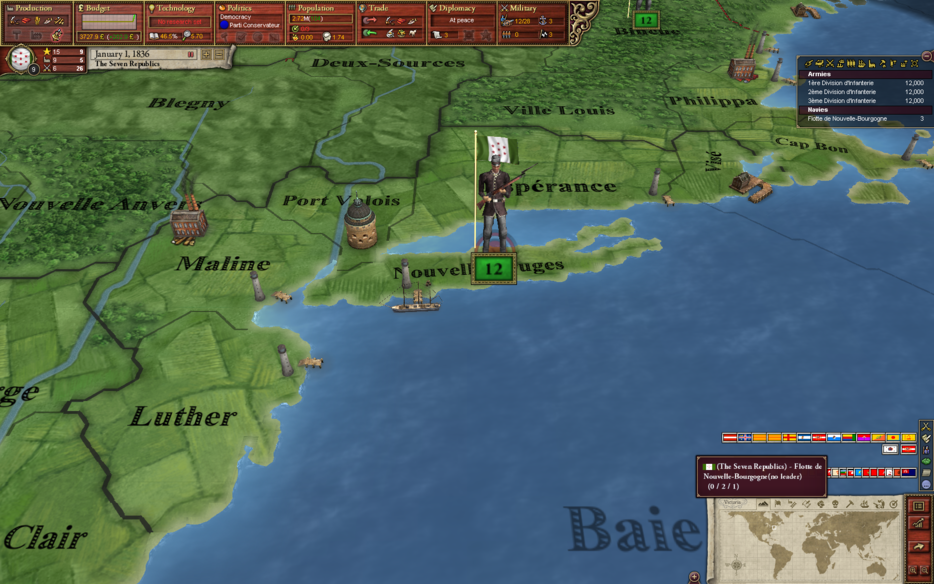 The capital of the Seven Republics, Nouvelle Bruges, conveniently located on Isle de Longue
Sadly, due to a fire at the Bureaus de Dossiers, many records have been lost regarding the first three years of his presidency, and not many can be reported besides written records. One important document was saved though;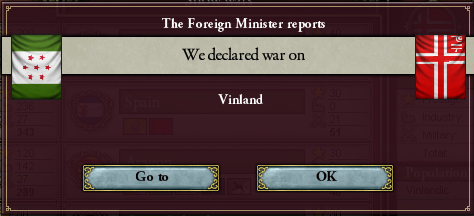 The declaration of war against Vinland to obtain land that is rightfully ours!
It is now 1839, and the war has been won. At one point, President Lahure returned into active service and led an occupation force straight into the capital city of Vinland, and when they won the siege, the war was over.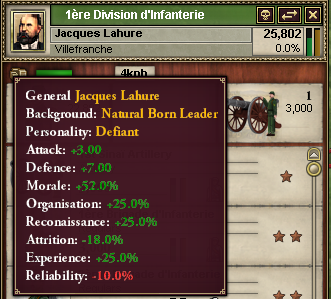 President Lahure's army record, leading the 1ère Division d'Infanterie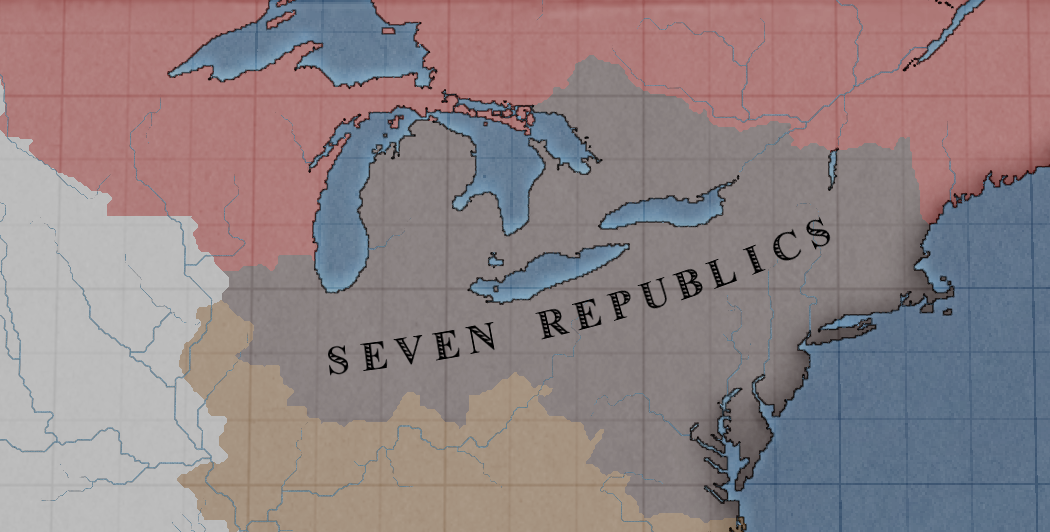 The Republics at the beginning of 1839
Westward expansion was President Lahure's personal mandate during his first term, and he has promised to continue expansion in the forseeable future. So far, the army has been expanded, plans have been made to improve the navy, and the industry is being kept afloat, despite a complete hands-off policy towards the factories, through import subsidies. Also, the Bureau de Dossiers has been rebuilt, and it is to be expected that it will record history while it is being made!
Last edited: