Reformed Badboy
101 Badges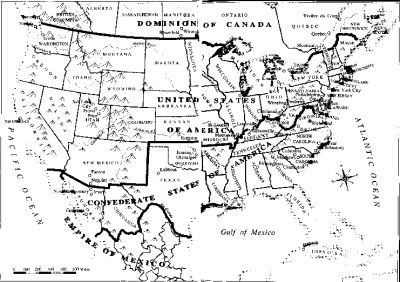 ​
This scenario/mod is based on the "Timeline-191" by Harry Turtledove. It begins in 1880 with an independent CSA. For those who haven't read the series, the point-of-divergence with the real world timeline is that General McClellan doesn't come into possession of Lee's invasion of Pennsylvania orders and is beaten soundly at Manasses. Following the defeat, the UK and France recognize the CSA as an independant state and force the USA to accept that. A short, decisive war by the CSA.
It is now 20 years later, and the CSA is about to receive an offer from the Empire of Mexico... would they be willing to buy Sonora and Chihuahua?
This thread will serve as my upload thread.
Current Version: 0.1a
Status:
Event series for purchase of Sonora and Chihuahua complete. Alliances in place. (USA is isolationist. CSA is allied with FRA, ENG, RUS, CAN)
POPs are divided into easy-for-me-to-edit subdirectories. POPs are not updated yet (CSA has no slaves and has bunches of yankee POPs!)
Game balance is still an issue. I steamrolled the USA as CSA in one run at it but got flattened in another.
Economic setup is NOT complete (factories for USA/CSA are not currently balanced well)
Please playtest. You'll need to put the CSA_parties.csv file in your \db\parties\ dir and the TD2Mex dir in your scenarios subdir.
Issues email duuk 2 duuk.com or post here or in the same named thread up one directory on this forum!