Tüm Müslüman aleminin ramazanı hayırlara vesile olsun.
Turkish translation of East India Company both for 1.05 and 1.06. For original version and 1.01 please contact me. Last update August 23rd, 13.40 (GMT+2)
East India Company'nin 1.05 ve 1.06 versiyonları için Türkçe çeviri. Orijinal versiyon ve 1.01 için iletişim kurun. Son güncelleme 23 Ağustos 2009 13.40
Uzun zamandır uğraşıyordum, tamamı bitmedi ama sıkıldım artık. Bu şekilde çıkarmaya karar verdim, geri kalanını da fırsat buldukça yapacağım.
Neleri yapmadım:
- Soru işaretini tıklayınca çıkan metinler
- Yükleme ekranları
- Rastgele olaylar
- Eğitim bölümü metinleri
- Yılda bir verilen görevlerin metinleri
- Bir iki sefer görevinin açıklamaları
Sanki çokmuş gibi gözüküyor fakat oyunda büyük ihtimalle çoğu zaman görmeyeceğiniz şeyler bunlar. Oynanan kısmın çok büyük bir bölümü Türkçe. Aşağıda resimler de var, afiyetle yiyiniz efendim
(oruçlular varsa aman ha iftarı bekleyin
)
Nasıl yapacağız?
Hemen şurdan dosyayı alalım:
http://www.speedyshare.com/539725505.html
..East India Company/Data/Locales/en/
klasörünün içindeki
_strings.txt
ile değiştirelim. Tabi değiştirme yapmadan önce orijinal
dosyanın bir yedeğini almayı unutmayın.

Resimler: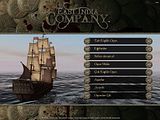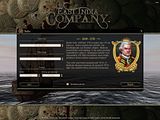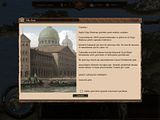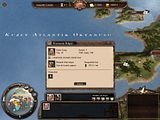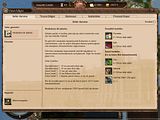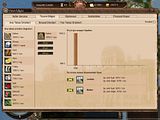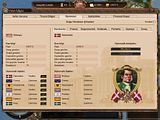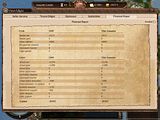 Last edited: