To seek Glory​
Part1:Let's play!
Part2:Industry!
Part3:Civil war in china!
Thanks to Kaiserreich team and writer of all kaiserreich AAR.
This will be my second AAR after WiF mod AAR:Soviet World Conquest
Sorry about that AAR over 1000 divisions of Red Army finally killed my PC and stucked!
I'm completely first and often noob to play kaiserreich mod and have no idea what the should I do.
Second,I'm non-native english writer that's why often use wrong spell and grammer.
Why I decided to play as kaiserreich japan?
Because,some people already wrote kaiserreich AAR of Germany,Britain,Russia or USA but no japan that's why.
Anyway,Let's start!and may you want to play Kaiserreich!
Battle of Qingdao​
Japan as a nation has been one of the most fortunate and successful in the aftermath of the Weltkrieg. The peace treaty signed by Germany Britain and Japan in 1921 guaranteed Japan's rule of her overseas territories most importantly control of Korea and the civil war in Russia allowed the Asian industrial nation to set up a puppet state in Transamur and gain control of the vital port of Vladivostok. However German economic hegemony and penetration of China through the Allgemeine Ostasiatische-Gesellschaft caused severe difficulties for Japan in the late twenties and the military gained increasing power in ruling the Japanese state. In 1928 Japan rushed to support Zhang Zuelin Warlord of Manchuria in an attempt to alleviate or resolve a number of economic difficulties and prevent complete German domination of the chinese mainland. Further advances were halted however due to diplomatic pressure emanating from Berlin.Nevertheless the success of the campaign helped to solidify the strong position of the military most of whom felt the way forwards was to seek further conquests elsewhere. In 1936 Japan is poised to extend her empire with Germany's dominance of the world appearing to be in decline the Japanese look greedily at both the remaining Qing Chinese territories and the German pacific possessions.
Well, Check current political situation of japan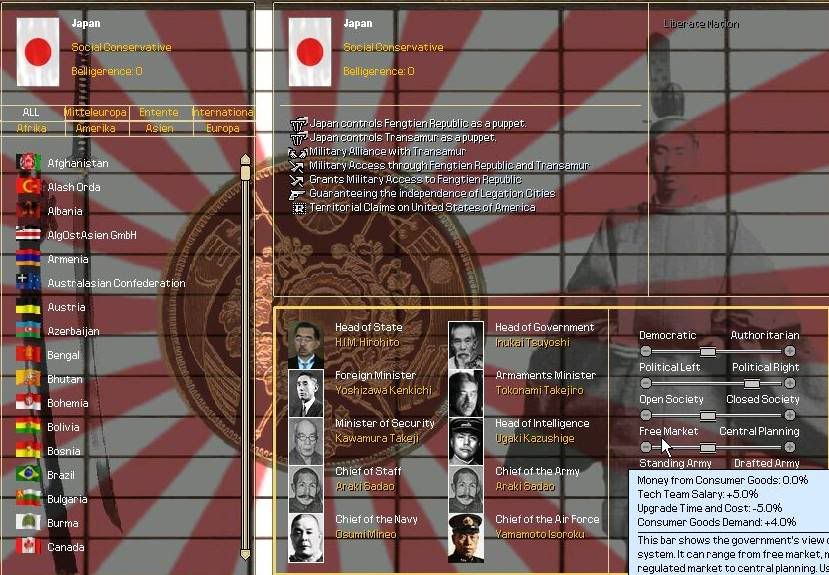 Against threat of syndicalists and germany japanese economy must be reformed to free market style!
And World military balance of 1936

Japan is an islands nation alike Britain(Former allies and now enemy...maybe)
And as german superior Battleship fleets and U-boat..Terrific Grey Wolves succeeded to destroy British war machine economically,Japan might face that kind of disaster without having mighty navy.

Scale of Imperial Japanese Airforce is world third,and no nation has enough airplane to organize Airforce in Asia.But in the future,Airplanes in battlefield would be decisive as Admiral Isoroku Yamamoto insists.
Accoding to simulation of IJN,Thorpedo Airunits can destroy battleship fleets without Aircover easily....hardly believe.

Army,Imperial Army seems enough big.
But half of them are garrisons to defend coastal or secure stability of colony.
​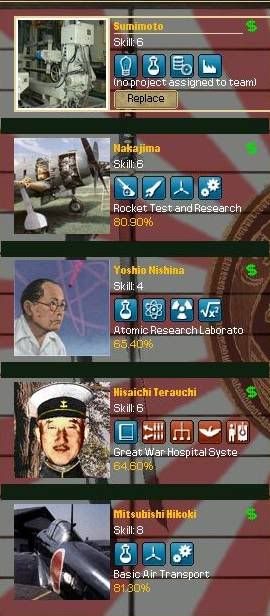 To modernize japan,industry is key...and Atomic weapon that can destroy city by one drop....sounds  like follish SF novel
Last edited: