The Right Honourable Merchant
112 Badges
Republic of Texas AAR
Republic of Texas in the year 1836
​
Situated in the south-west between the United States of America and Mexico, the people of Texas had rebelled against the Mexicans and declared Texas as an independent nation.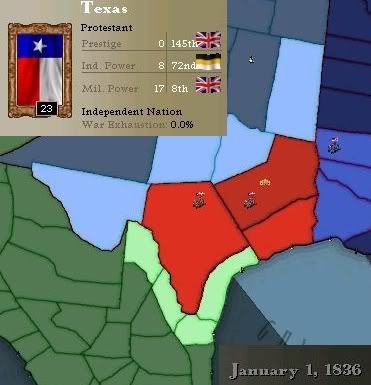 Quickly setting up an parliamentary form of goverment with two-party system the Whig party had taken control with the lead of David G. Burnet.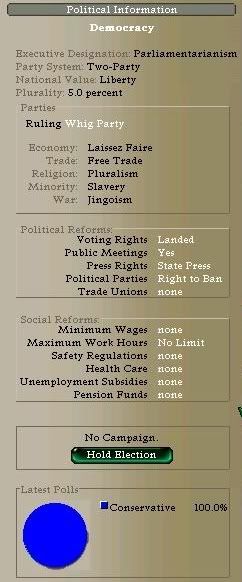 Population of Texas mostly consisted from Texans, Afro-American slaves and Mexicans, all with their own agendas.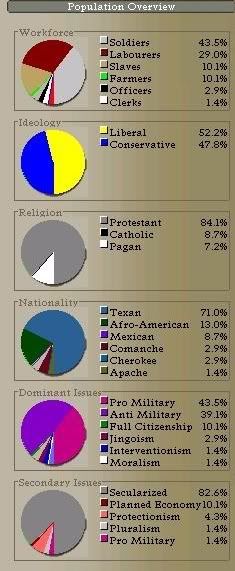 The ruling class of Texas had laid the true borders for Texas when they had declared independency but the huge Cherokee population in most of the Texan frontier colonies had declined their right on the lands and their only hope is to strugle against Mexico and Santa Anna.
Last edited: