The First French Empire was defeated by the so-called "Sixth Coalition", led mainly by the Great Britain. The Second French Empire was also defeated...by the Prussians.

But in 1936, France is allied with the Great Britain, and the Kingdom of Prussia no longer exists. In the 6th of January, 1936, the government of France mysteriously changed it's views, even though many of the same ministers remained. Although keeping the same relations to Britain and Germany, the new France has very

sinister interests

in the European continent....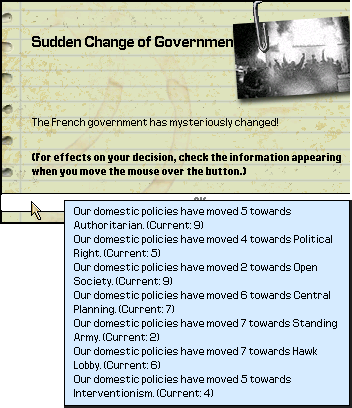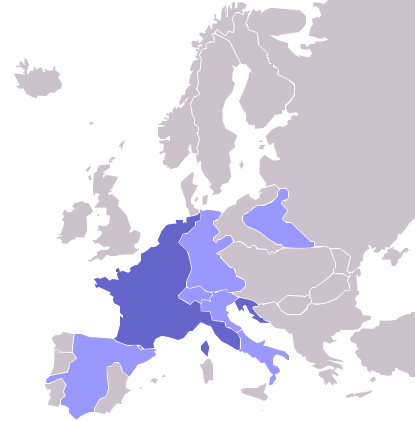 (Above is a map of the First French Empire)​


The sudden change of the French cabinet didn't affect the relations with other countries, and so France didn't leave the Allies. If Britain would loose France, it would be guaranteed that the whole Europe would fall under the influence of the Axis nations. Fortunately the new government doesn't support the Axis.


TERRITORIAL INTERESTS OF THE "THIRD FRENCH EMPIRE":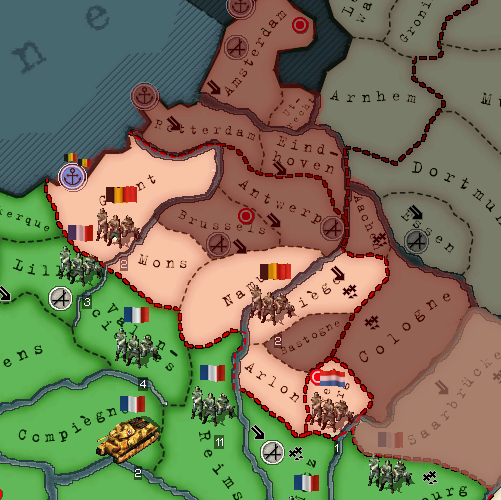 ​




--------------------------------------------------------------------------​
Now as I've finished the prologue, I can get to the actual thing. This is my third AAR on these forums, and I am hoping to somehow finish this, because my two other AARs are pretty much done, I can't find anything interesting to update on.
I am playing in HoI II Armageddon, with some graphics mods and some custom events. I took some events from the SMEP mod but not the AI for example. I am going to play on Normal/Normal but I will use full IC takeover and techteam takeover, because taking over the countries will be much more rewarding then.
My main plan is to conquer the areas that were in Napoleon's French Empire, that means I will "intervene" in the Spanish Civil War and stuff like that. I'm going to take the Benelux countries and Spain before Poland joins into the Allies, then as the WWII starts, I can hopefully advance into Germany from Netherlands and such areas. In case I can conquer Germany, I dunno if I'll just totally annex it or make some small puppet state that is like 50% the size. Soviet Union is so far away that I seriously can't tell what I'm going to do with it, and Italy will be fully annexed.

Here's how it all begins.....on April 1936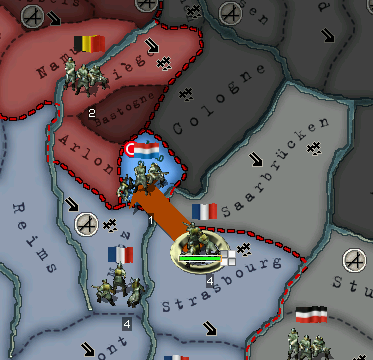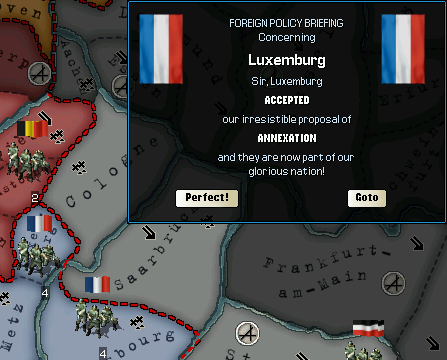 Last edited: