The Sun King and the Solar System
A Cassini-Huygens AAR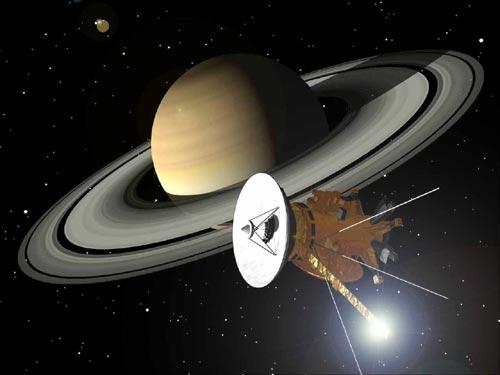 Introduction
​
When the Cassini-Huygens space probe hit the news headlines on its arrival in orbit around Saturn in June, being interested in these sorts of things, I asked myself, "What or who are Cassini and Huygens?" I quickly discovered that they were two seventeenth-century astronomers who between them had discovered the first five of Saturn's numerous moons. "Seventeenth century?" I thought, "That sounds like an idea for an AAR!" But then I thought, maybe not - these were probably a couple of super-nerds with their heads in the clouds - a bit hard to link their life's work into the cut and thrust of the power struggles of Renaissance Europe. So imagine my surprise and delight to find that both of them, as well as a clutch of other European astronomers, had been eagerly sought out and recruited by none other than Louis XIV of France.

"Why?" I hear you asking. Well, that's what this AAR is all about. If you're wondering why on earth Louis XIV was remotely interested in the moons of Saturn, then this AAR is for you.

I will of course be playing France, in the vanilla "Age of Mercantilism" Scenario, starting therefore in 1617, with Louis XIII on the throne. The AAR will end with the death of Louis XIV in 1715 - short and sweet! My goals are primarily related to writing about the science of the day and how it related to advances which made a significant impact in the political realm. Thus I'm not specially trying to grab this or that piece of territory, and I'm certainly not trying to conquer Europe, Africa, the world or anything else.

I will probably change the course of history primarily by concentrating less on European wars, which Louis XIV tended to get embroiled in, and channelling France's resources more into colonizing far-flung parts of the world. This will be to emphasise the importance of navigational science, and particularly that all-important landmark in EU2, the arrival at and exploitation of naval tech level 27, which enables all ships to explore uncharted waters. If I have one definite goal it will be to reach that landmark before anyone else.

Initially I was planning to write this as a completely serious novel-style AAR, which would certainly be a first for me. In the end, I'm ashamed to say, I've chickened out of this challenge. The basic story will be serious and "historical" in the sense of writing about the events of the game like real history, but the style I hope will be a tad more entertaining than the average history textbook. How exactly it turns out, you'll just have to wait and see - along with me!

Most of all I am motivated to write this by my fascination with the history of science, and it's links with the modern-day exploration of the solar system. If it gets a few other people interested, and even fascinated along with me, then I'll be more than satisfied.
Last edited: