0200 April 3rd 1946.
Kwantung Army Headquarters. Harbin, Manchukuo.
Field Marshal Terauchi, commander of the Kwantung Army, was tasked with defending the north east of China and Japan's puppets. The Soviet build up was not as large as that in the west so far and his forces would remain defensive by and large.​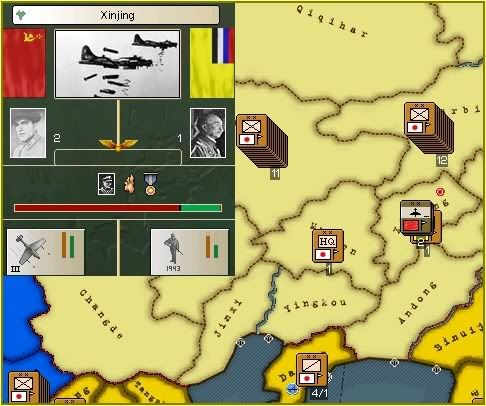 Japanese aircraft were not the only ones flying as Soviet Dive bombers decended on Xinjing. Eight Interceptor squadrons would halt this bombing once they had recovered from their long flights to their new airbases.​
1200 April 3rd 1946.
BB Division 1 Flagship. IJN Yamashiro, Ysabel Channel.
The final island in the New Hebreides chain fell to Japanese forces on April 3rd. The wreckage of the American Carrier Task Force that had sought refuge in Noumea was still littering the harbour.​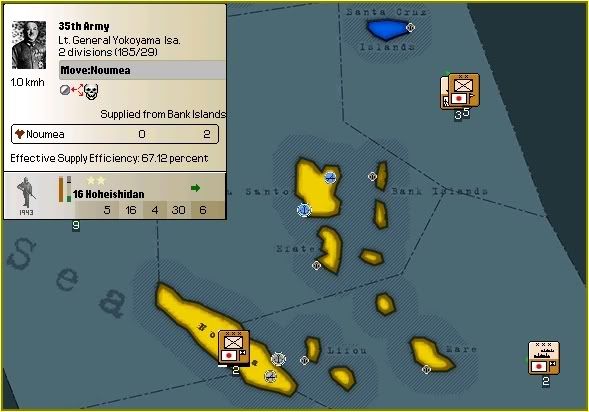 Yokoyama Isa would not be staying. Follow up forces from Australia would secure the island in a more permanent fashion. Yokoyama Isa would play a game of hide and seek with the defenders of New Zealand in due course.​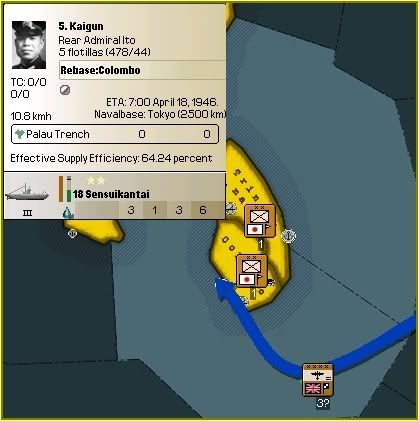 Admiral Ito and his Submarine fleet was one of many that had received new orders. He was to head to Colombo to protect southern India in place of the patrolling aircraft. A small amount of repairs were still required for his fleet and they would be completed on arrival at his new base.​
1300 April 4th 1946.
Kwanting Army Headquarters. Harbin, Manchukuo.
The advance forces had already arrived in Bayan Tumen. Armour and motorised troops had not slowed their pace for the slower marching infantry and were to try and advance as far as possible.​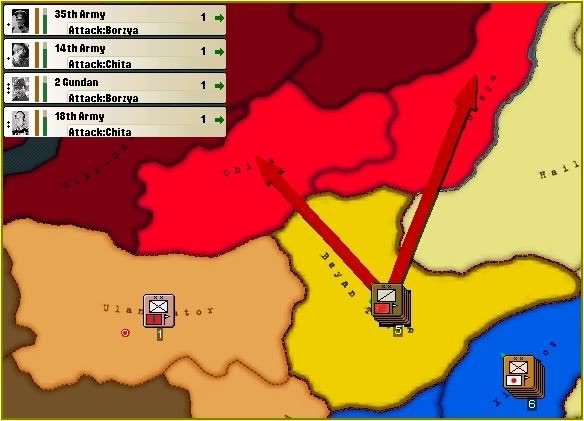 The small force fanned out to advance into Soviet territory which was devoid of any defenders so far. Clearly the Declaration of War had come a little early for the Red Army to be fully prepared.​
2100 April 4th 1946.
BB Division 1 Flagship. IJN Yamashiro, Ysabel Channel.
Santa Cruz became the next island to be captured by rampant Japanese forces in the Pacific.​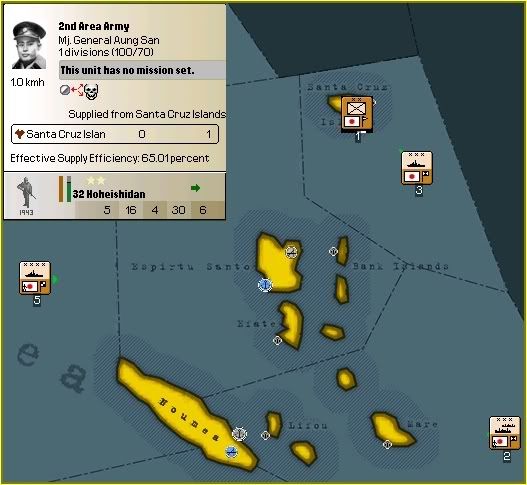 Aung San would board his Transport ships again for the short journey back to Espiritu Santo where he would dig in to defend the island.​
The joint invasions in Fiji completed at the same time as half the island chain changed hands. Another port and airbase was firmly in Japanese hands with the Allies running out of any such bases rapidly. The remainder of the Fiji islands would also be targetted.​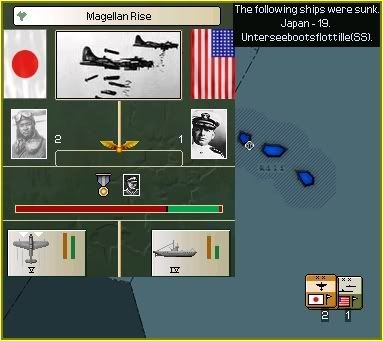 A small battle occured at 0300 hours on April 5th between an American Submarine Division and a Japanese Submarine Flotilla. Even with some air support the 19. Unterseebootsflottille was sunk without inflicting much damage in return.​
American Transport Captains were earning a reputation for getting their forces ashore even when under attack. Ngulu changed back to American control after the Transports had survived long enough to not only land their passengers but also evade the Submarines and aircraft patrolling the area. Unfortunately for the infantry that had landed Ozawa still had six Dive bomber squadrons available and they did not wait long to move to Yap. A small period of recovery would allow them to begin bombing.​
The final island in the Bismarck Archipelago was occupied by Imamaru and Banzai at 1000 hours on April 5th. They would stay for a short period as their Transports were commandeered for Operation Mystery.​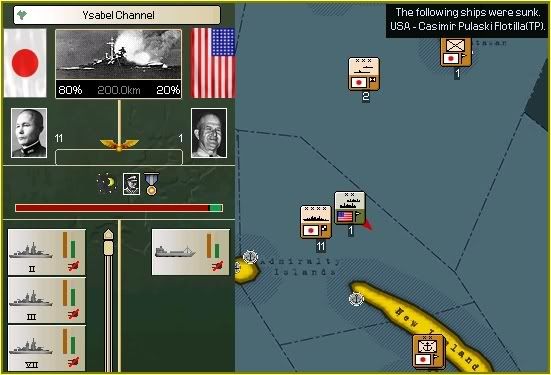 The single American Transport Division that had been hiding in New Ireland did not even make it out to sea before IJN Yamashiro sank it. The pace in the Pacific had not slowed at all since the Soviets attacked and that attack was slow going in the bad terrain.​