0000 November 14th 1945.
BB Division 1 Flagship. IJN Yamashiro, In Transit.
Yamamoto had headed towards the Marshall Islands to escort an invasion fleet and was kept fully informed of other activities in his theater of Command.​
Tactical bombers had returned to the East Carolines to try and find the USS Randolph but would have to settle for almost sinking a Transport Division instead.​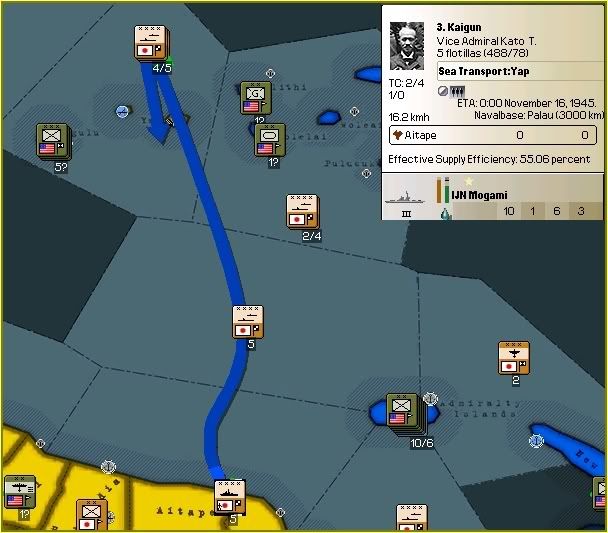 Admiral Kato had embarked both Marine divisions and headed for Yap which was closer to his next operational area.

Unfortunately for the USS Randolph it had made a very bad choice of direction. Instead of heading towards safety it ran right into BB Division 1 as it approached the Marshall Islands.​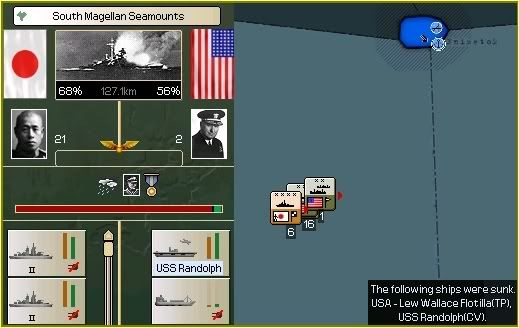 Heavy rain gave the Carrier no chance and both it and the Transport fleet it had been found with were sunk. IJN Hyuga would account for the Transport Division while IJN Yamashiro added a Carrier to its growing tally.​
A more general report arrived that told Yamamoto that the Allies had finally got around to recapturing the former territory of Oman. Only time would tell if they would allow that Country its autonomy again.​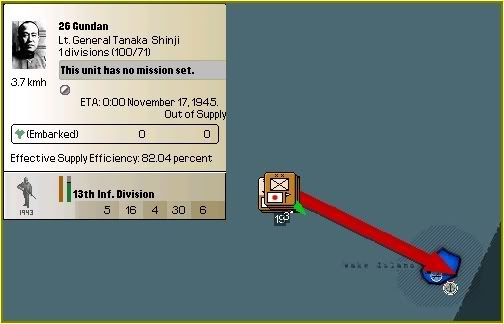 BB Division 1 had originally been scheduled to arrive ahead of Carrier Group C but the engagement with the USS Randolph had slowed Yamamoto's progress. Lt. General Tanaka Shinji began the invasion of Wake Island on time. The lack of offensive moves by the Imperial Japanese Navy for almost a year had made the Americans complacent and there was no defence.​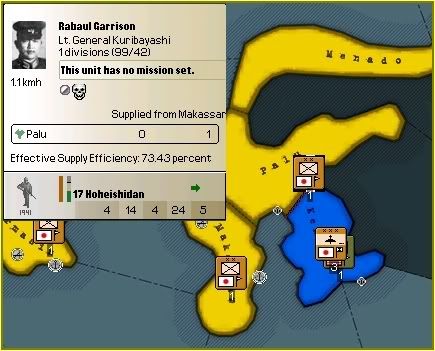 Kuribayashi reclaimed Palu on November 15th and would wait for the American marine division in Kendari to be suitably weakened before trying to capture it.​
Admiral Triye, now commanding a Transport fleet instead of Submarines, was ordered to pick up three infantry divisions from Clark Field in the Philippines. These troops were considered no longer required as a defensive force and would form part of the current offensive operations.​
1500 November 15th 1945.
North China Army Headquarters. Lanzhou, China.
The Allied forces in India were being destroyed slowly and Japanese forces were advancing to reclaim what was rightfully theirs.​
Higashikuni had expected a counter attack once the troops arrived in Sukkur and he had not been disappointed. The attack was easily repulsed.​