"Military last today."

"Your Majesty, Gentlemen." began Tanigawa. "Two of our ongoing operations concluded in June. Operations Dilemma and Realisation both achieved their objectives with only Operation Trust still active and due to complete shortly. I will hand you over to Minister Satoru for a general briefing on our current situation."

"Good morning your Majesty, Gentlemen. There have been some advances during June by our forces with no real response from our enemies that made any change to our plans." Satoru began.​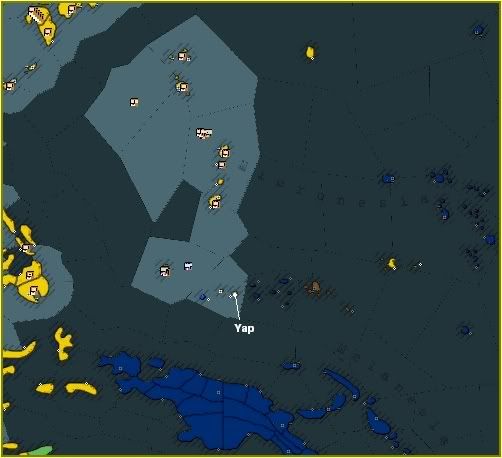 "The Pacific has seen one change with our capture of the island of Yap to try and halt at least some of the Air attacks on the Marianas. The capture of the island has seen such air raids drop in number fairly dramatically leading us to believe that we destroyed several squadrons during the invasion. A major American attack against Saipan was repulsed with little difficulty. We have no plans to try and force the Allies any further east for the time being as it would just leave our stretched defences to cover even more territory. We will try and defend Yap but not very vigorously and the invading troops are already back on Japanese soil."​
"Asia has changed quite a lot. Indochina is now firmly back under our control and that of our Siamese puppet. I will go into greater detail on other areas."​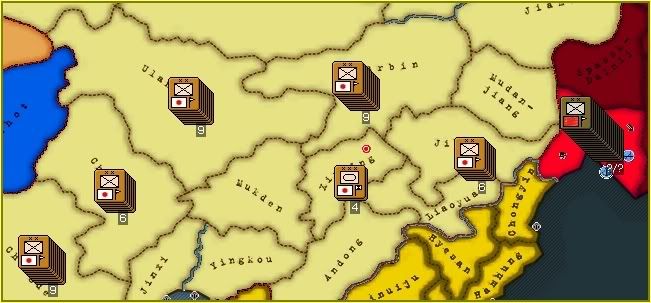 "Almost all of our troops are now in Manchukuo that are destined to go there. The Armour will move into Harbin shortly to reinforce the weakest point in the defences. Six infantry will also be landed in Chongyin within two weeks to bolster the Korean defensive line. This will leave nine divisions in Japan as a reaction force. You will notice that our line is slightly further forward than originally planned and is a direct response to a lack of any Soviet build up."​
"Most of North China Army forces are also in the front line. We now know for certain that there has been no Soviet build up in Mongolia and our forces have a distinct advantage in this area."​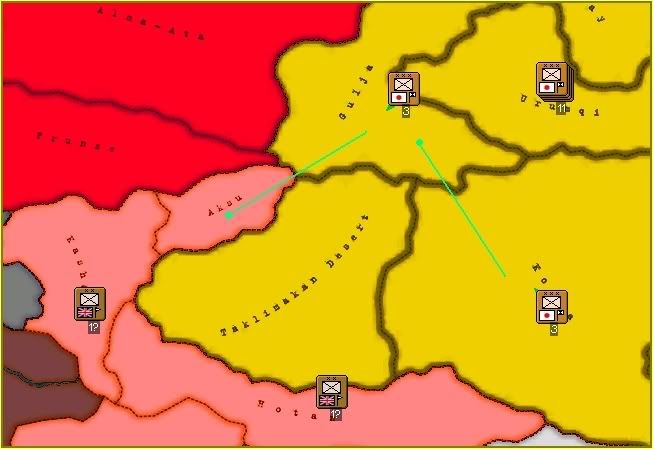 "North west China has also seen some changes with a large force arriving in Urumqi to bolster the defences of the area. We are also advancing on Aksu and will try and take the two remaining British provinces in this area from India once the troops arrive. The Soviet troops that had been on this border have left and there is no Soviet force visible in this area."​
"All ground opposition in India has been removed for the time being and our forces are currently advancing at their own pace without interference. We should have most of India under our control by the end of July barring some alteration in the current force sizes.

We are delaying our advance on Bombay to give our bombers some time to destroy as much of the British fleet in the harbour before it can flee. The fleet is too large for us to try and intercept it at sea as it contains a large number of Carriers and Battleships. Nothing more from me and I will hand you over to the Chief of the Navy." concluded Satoru.

"Thank you Minister Satoru. Good morning your Majesty, Gentlemen." Osami began. "Operation Trust should complete some time today and a seperate briefing will follow its conclusion."​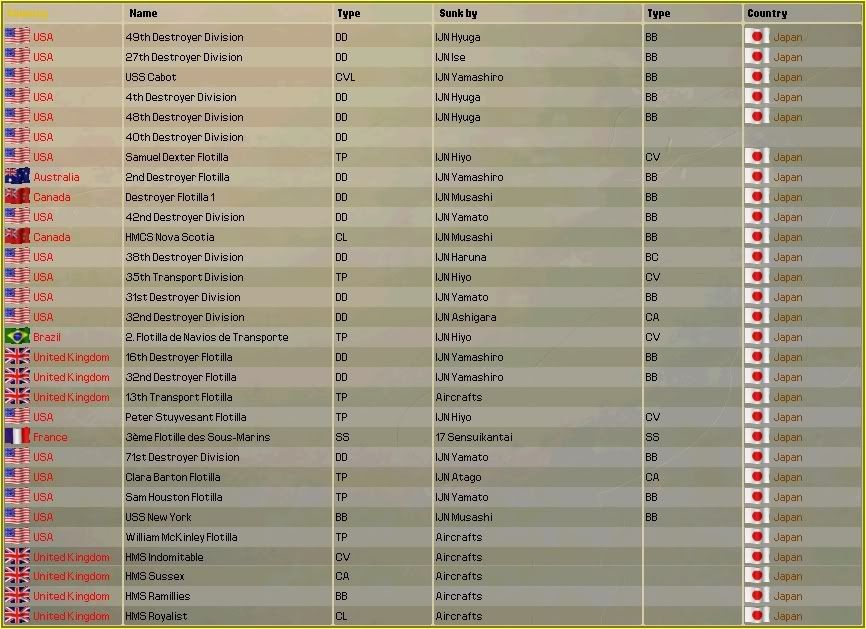 "June was a pretty successful month as far as shipping losses are concerned. We lost nothing and our enemies lost a considerable amount of vessels of which some were capital ships. The losses on the last day were against very badly damaged British ships in Bombay. Losses are as follows:

Australian Losses

1 x Destroyer Flotilla.

Brazilian Losses

1 x Transport Flotilla.

Canadian Losses

1 x Light Cruiser.
1 x Destroyer Flotilla.

French Losses

1 x Submarine Flotilla.

British Losses

1 x Aicraft Carrier.
1 x Battleship.
1 x Heavy Cruiser.
1 x Light Cruiser.
2 x Destroyer Flotillas.
1 x Transport Flotilla.

American Losses

1 x Battleship.
1 x Light Carrier.
10 x Destroyer Divisions.
6 x Transport Divisions.

Thirty ships or flotillas in all with over half being American. The lack of Transport Flotillas other than American is very noticable and it is likely that we have all but exhausted the British Merchant Marine. With some luck we can destroy a large part of the British fleet in Bombay which should reduce the Royal Navy to nothing more than a coastal patrol fleet.

There does appear to be a slow but steady increase in American Carriers. We can probably expect this to accelerate over time and we will be required to sink several of these on a regular basis to keep the numbers managable. BB Division 3 did sink the only American Battleship this last month which means that we can defeat smaller fleets but we will still avoid any large scale battles. Nothing more." Osami concluded.

"Congratulations on your successes in Indochina and India Gentlemen. Now all we have to do is keep what we have gained and try to avoid a War with the Soivets." Hirohito said as he left the room.​