0100 November 1st 1944.
North China Army Headquarters. Jinghong, China.
The situation in Burma and Siam was slowly improving as more troops arrived to try and halt the British advance. The arrival of eight divisions in Kra had shored up the southern defensive line, or so Higashikuni thought.​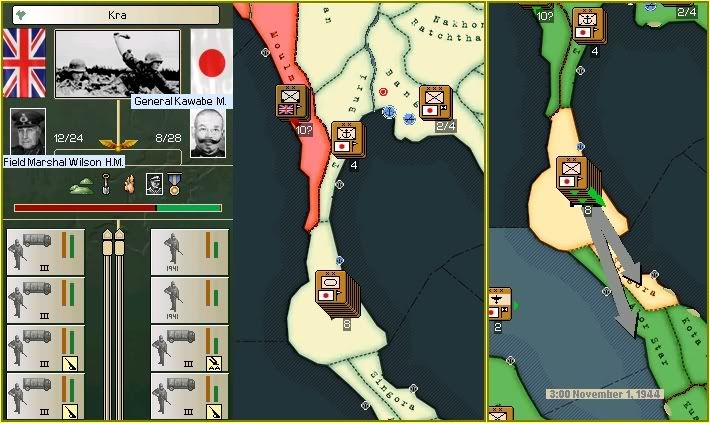 Field Marshal Wilson was not impressed by either the number or quality of Japanese troops defending the province. General Kawabe agreed with his assessment after two hours of fighting and withdrew to Alor Star and Singora.​
0200 November 1st 1944.
BB Division 1 Flagship. IJN Yamashiro, Bangka Strait.
Higashikuni was not the only commander faced with a problem as November began. Yamamoto was also receiving reports of attacks in the Pacific. One in particular was of concern.​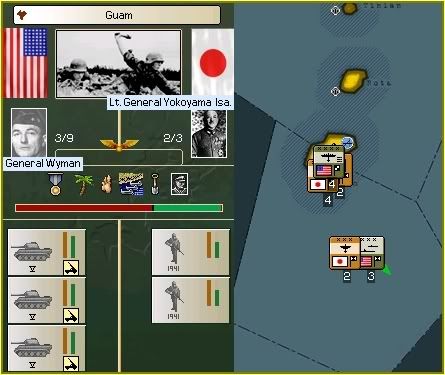 Lt. General Yokoyama Isa had reported an attempted invasion against Guam by the Americans. His two infantry divisions were being attacked by three armoured divisions. Yokoyama Isa was confident that he could hold out against the armour which appeared to have no naval support.​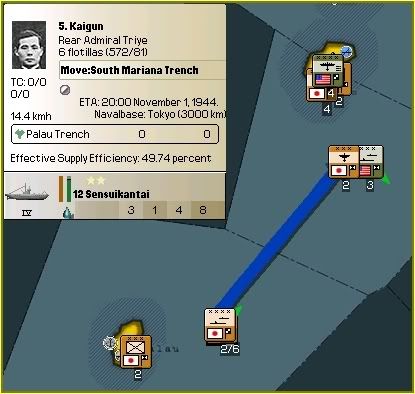 Yamamoto's immediate response was to send the Submarines of Admiral Triye to the South Mariana Trench to hunt down the Transport fleets. He also ordered Ozawa and his Naval bombers to stop looking for ships east of the Marianas and find the invasion fleet.​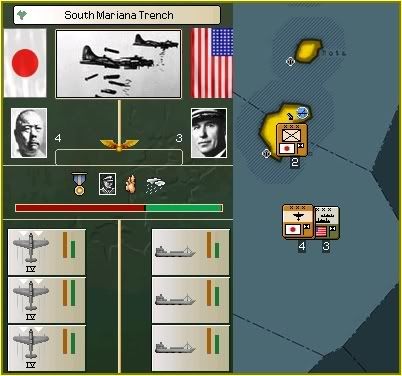 As was usually the case, Yamashita's interceptors found the enemy ships first at 0800 hours. There were indeed no escorting vessels, just three Transport fleets containing a lot of armour.​
BB Division 1 encountered a British Submarine fleet just as Yamamoto received word from Yamashita of the invasion fleet off Guam. The Light Carrier IJN Zuiho would sink the 5th Submarine Flotilla.​
1200 November 1st 1944.
North China Army Headquarters. Jinghong, China.
The loss of Kra was not too much of a problem for the moment as it would take quite a while for enemy troops to march through the jungles of Moulmein to reach the province. A second attack against Higashikuni's still weak line would place even more pressure on his forces.​
Lt. General Phanomyong would be forced to retreat from the Shan States after being attacked by a superior British force led by Field Marshal Deverall.​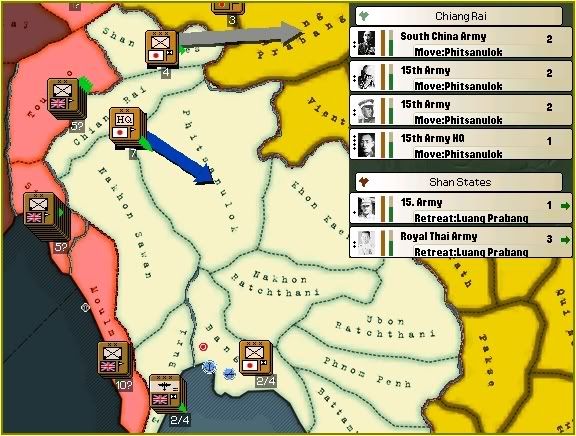 The situation for Field Marshal Hata in Chiang Rai had now become untenable and he too would withdraw his forces to Phitsanulok to complete a solid mountain defensive line in Siam.​
1800 November 1st 1944.
BB Division 1 Flagship. IJN Yamashiro, Bangka Strait.
Yamamoto was receiving a steady stream of reports from Guam that were keeping him appraised of the current situation. That situation deteriorated at 1800 hours.​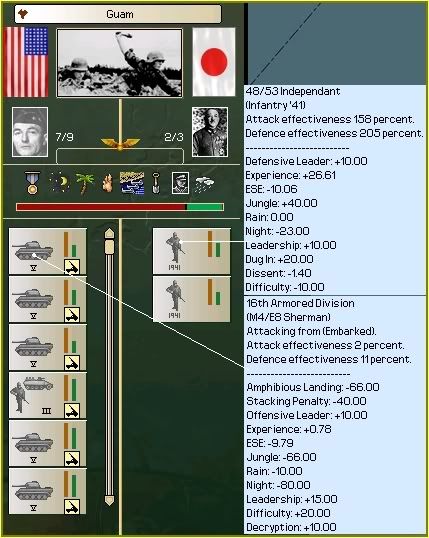 Yokoyama Isa was now facing seven American divisions, mostly armoured. He was still fairly confident of holding his position despite the number of enemy troops he was facing. As had already been proven before, the jungles of Guam were not a good place to try and invade with armoured forces. Losses were begining to mount for General Wyman.​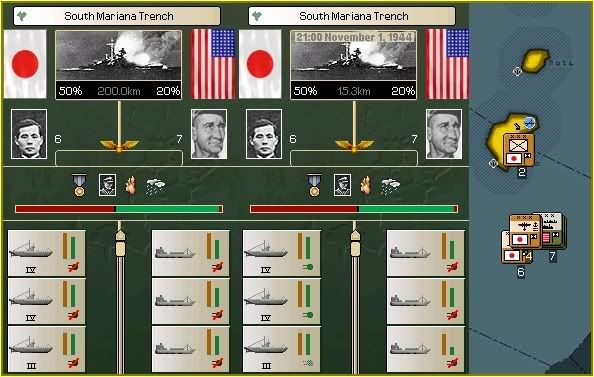 The situation worsened for Wyman when Triye and his Submarines found the Transport fleets exposed during their attempted amphibious assault. The Submarines would be able to intermittantly close with his fleet and began to sink Transport ships.​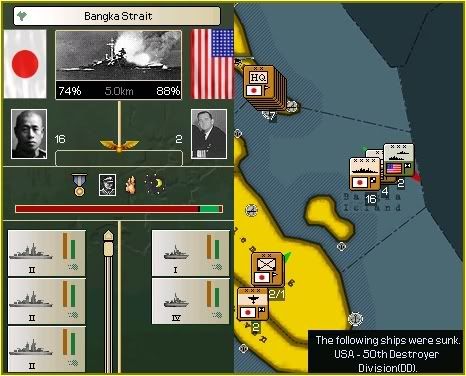 At 2200 hours BB Division 1 encountered another small fleet in the Bangka Strait. Both Destroyer Divisions would be sunk but only the 50th could be credited to a single Japanese ships guns. The ship responsible would be the IJN Yamashiro.​