Prologue - Birth of a Nation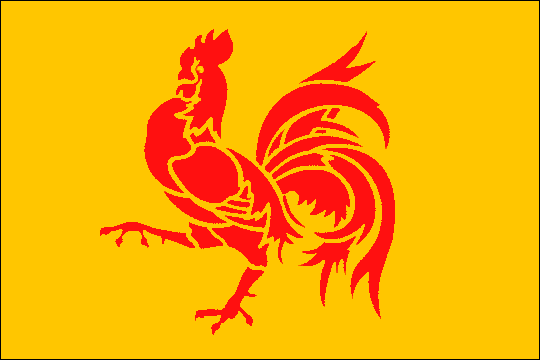 The Great War had seen great empires torn asunder, giving birth to many new states in Europe. Throughout the 1920s, as peace settled over the continent once more, things began to return to normalcy. Yet this peace was more than a little uneasy.

Things began to change more rapidly in 1929, with the crash of the stock market in the United States. In Europe, nations coped with the crisis in different ways, trying to save their states from ruin the best they could. This period would see the rise of extremist parties across Europe.

In Germany, the people found their salvation in the National Socialist German Workers Party and their mustachioed Bohemian ex-corporal. France saw the rise of left wing parties promising recovery through more socialistic programs. Others, such as Britain, Holland, and Belgium, simply weathered the storm as best they could.

Amongst the chaos, a short-lived experiment in self-government was held in parts of southern Belgium. With the federal government struggling to manage the high unemployment and rampant bankruptcy, the people began to try and manage things on a more local level. Already considering themselves to be a separate people, their experiment saw some limited sucess - just enough to encourage the pursuit further.

Inspired by increasingly nationalistic rhetoric coming from at home, and encouraged by an undisclosed foreign power, they began to firmly believe that self-government was the best course toward an economic recovery. If the Belgian government couldn't provide it for them, they'd simply have to do it for themselves. In France, their brothers also felt a need for a new nation - and self-determination.

Fearing a secession was only days away, the Belgian army was sent to quell what was seen as a brewing rebellion. The nationalists, seeking to maintain their newfound autonomy, exchanged fire with the federal army. After a chorus of foreign protests at the Belgian government's handling of the situation, only one route was open to ease the growing tensions - full independence for the small nation.

So it was that in February 1936, the Treaty of Antwerp gave brith to a new nation - the state of Wallonia. In the days to come, the new Wallonian state would find itself in the middle of a brewing storm. War would come again to Europe... what fate awaited Wallonia, with a hostile Belgium to the north, and an increasingly powerful Germany to the east?

Whatever the case, times would not be easy for this newly independent nation.
---------------
First of all, yes, you did read that right - this is a Wallonia AAR. Or WalloniAAR?
So, yeah, this' my first AAR - sorry if the setup seems a little silly. Basically, this'll be a 1936 Grand Campaign as Wallonia. My objectives for the moment are to survive the war as a fully independent nation, and expand when possible. Updates to follow as soon as I can upload some screenshots.