c0d5579: You win some, you lose some.
In my research of Dewey, I learned that he hated insubordination. His motto was:
Who do you work for?
So with the State Department not wanting to go along with recognizing Israel, I can imagine him rolling heads.
Yes, it is a more dignified dismissal. With Marshall being this great military hero (which is part of the reason why he becomes Secretary of State in this timeline), Dewey doesn't have the heart to outright fire him. Lesser folks are another matter.
nhinhonhinho: Ah, welcome. Good luck on writing your own Vietnam AAR.
PhilleP: Considering Europe owes its' freedom to the United States of America, it's the least they can do.
volksmarschall: I believe so.
hoi2geek: If I remember to...
soulking: Actually, it was.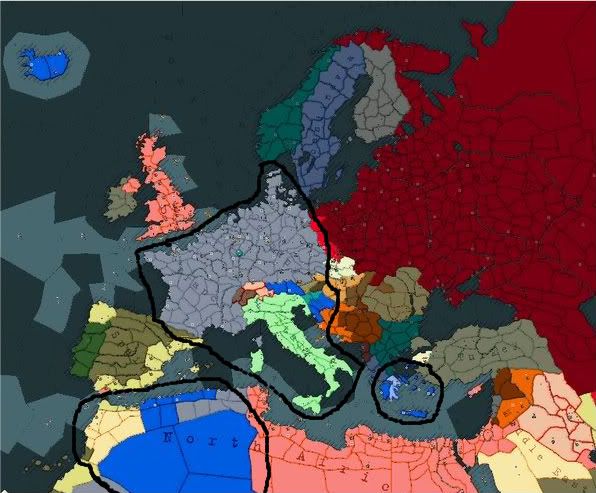 The black circles are what I liberated as the US (roughly). When I was playing the game, the only Ally that fought alongside me in Europe was France. Everyone else went to Persia!
nhinhonhinho: Yup.
Ciryandor: We will see what happens in Southeast Asia as far as alliances are concerned.