Welcome to my third Victoria story, this time about Greece, played in NNM with some minor changes. My skills aren't that great, so don't expect a world conquest - in fact, I'll be playing at Easy. Note that the Greek situation in NNM is somewhat different than in Vanilla - notably, in NNM Greece doesn't start in anyone's sphere, so you can't use British troops to capture the gold mines of Johore for you.
_______________________
Greece was both an ancient and a new nation. Boasting of ancient achievements and glories, the Hellenic State was formally recognized by the Great Powers only four years before 1836. Unlike the prosperous industrial-manufacturing giants like Britain or the USA, Greece was a poor country with little industry, exporting primarily fruit and cotton cash crops.
The Bavarian Council of Ministers surrounding the young king Otto was all too aware of the country's poor situation, increasing the tax rate to maximum possible, despite the unpopularity of these measures among the people, primarily among the artisan class, and preparing the establishment of Greek Stock Exchange to financially stabilize the country.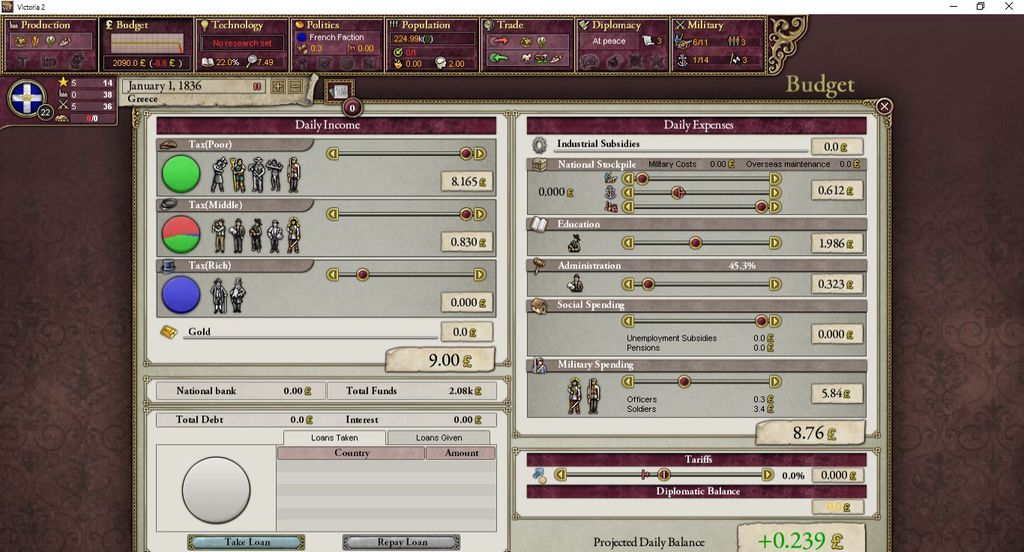 The young King Otto knew that Turkish rule over the Aegean remains deeply unpopular. In secret from his conservative ministers, he sent weapons to the local Greek rebels.
The Council of Ministers placed great importance on placating the Great Powers.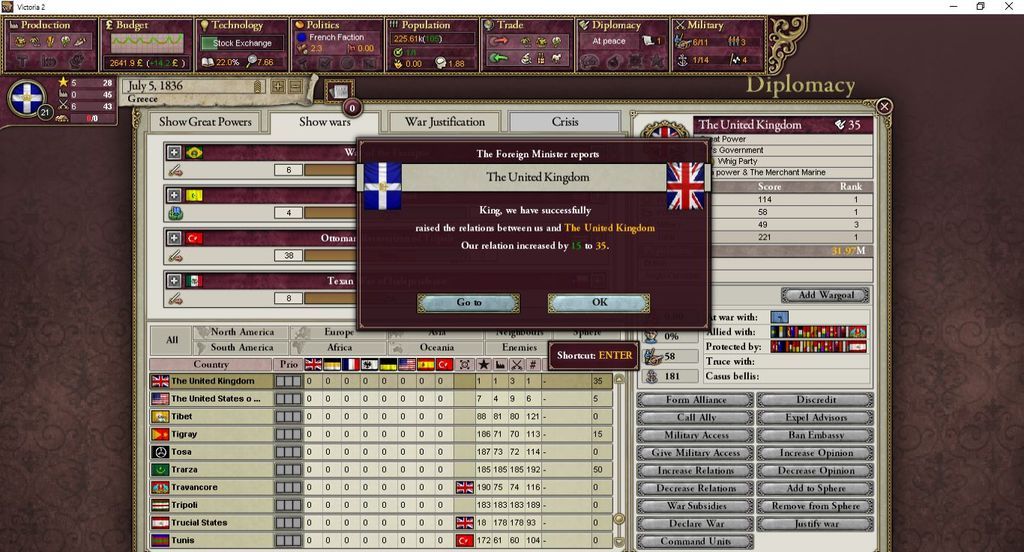 Expansion of the Greek Army was significantly hampered by the kingdom's povertry. Unlike the Great Powers, it could ill afford to maintain a large army.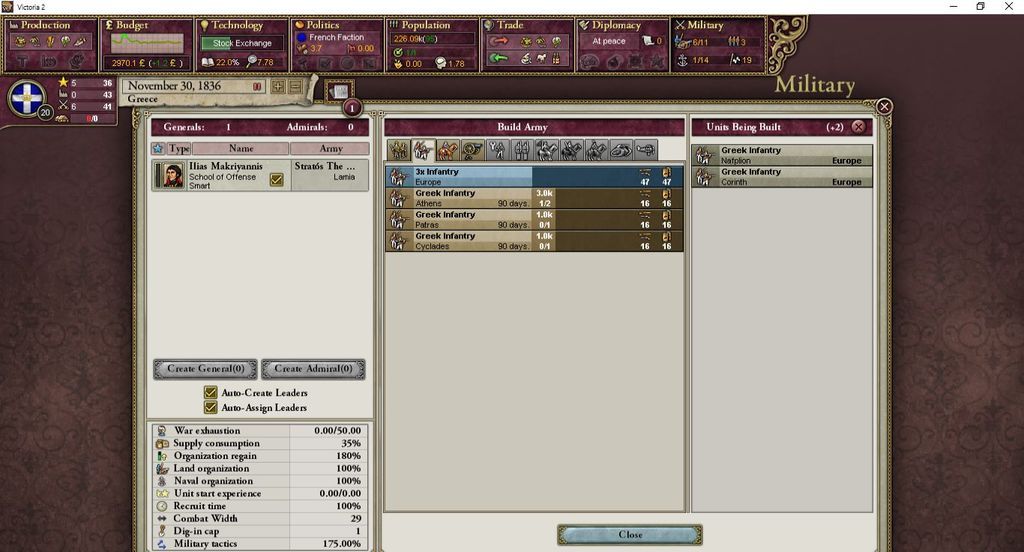 The measures taken by the Bavarian ministers managed to improve the kingdom's finances, although the romantically-minded young king paid to attention to these matters.
In the beginning of November 1838, the Ottoman governor of the Isles, frustrated at the lack of progress in dealing with Greek insurgents, massacred a small village on Chios. Despite the objection of his ministers, Otto encouraged the press to publicize the incident, which became a major diplomatic scandal.
"Have we done enough for the brave Greek people"? asked the pro-Hellenic press in Europe. But there were other voices that insisted that Otto's rash irredentism shouldn't be encouraged, as long as Ottoman authorities make geniune attempts at reform.
In the end, Tsar Nicholas, despite his misgivings, sided with Greece, while British PM Lord Melbourne expressed his confidence in Turkish reforms, siding with the Sultan in the name of international stability.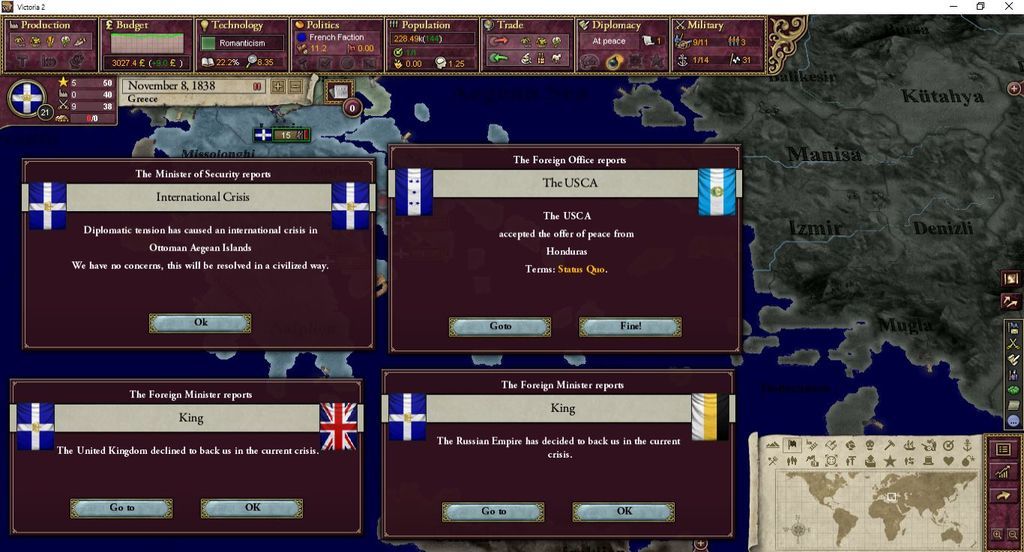 The Greek public supported their King, leaving the Bavarian ministers to their financial instruments and stocks. While initially demoralized by the King's actions, the Bavarians were happy that with the Chios Incident occupying Greek minds, the people would complain less about high taxes.
Last edited: