Foreword: This is a game played on regular difficulty on Ironman mode with historical focuses on. Updates will be released every day until the game is concluded.
The Phoenix Rises: Fascist Greece AAR
​
Chapter I - The Drums of War
"A small rock holds back a great wave." - Homer
​

August, 1936:

The world is in turmoil. Germany and Italy, ruled by fascist dictators Adolf Hitler and Benito Mussolini, are worrying the democracies of the West with their expansionist goals. Civil war rages in Spain, and Japan, ever in search of natural resources, is expanding into East Asia.

Few, however, are aware of the fury that is about to be unleashed from the Balkans.

A new day has dawned in the National Union of Greece. The Ethniki Enosis Ellados have seized power from the complacent Ioannis Metaxas, promising to restore Greece to its rightful glory. Georgios Kosmidis, a trader who was forced to flee Anatolia during the Greco-Turkish wars, has become the leader of the nation. He has adopted the simple title of Archon.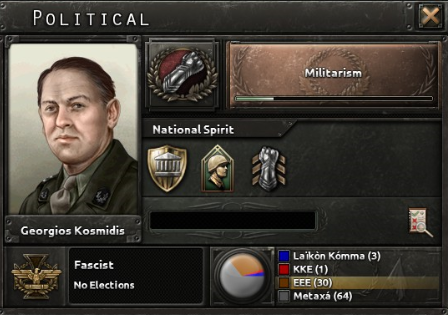 On the morning of August 11, Georgios Kosmidis marched into Athens to cheering crowds. Standing on top of the Acropolis, he delivered a speech that was to go down in history:
"Today marks the beginning of a new era for our people! For years, our nation has fallen victim to the imperious whims of foreign powers. We suffered for centuries under the cruel yoke of Turkish masters, only to kneel before the British, who saw fit to dictate the nature of our government. We cowered before Turks, Slavs, and Bulgars, allowing them to defeat us due to our own disunity. No more, I say, no more! The barbarians who surround us will soon fear the might of people! We will make Greece great again!"

That afternoon, the first army, under the command of General Markos Drakos, a key member of the coup against Metaxas, moved to the Bulgarian border in Thrace. Following Kosmidis' speech, Turkish and Bulgarian troops were redeployed to the Greek border for fear of an attack.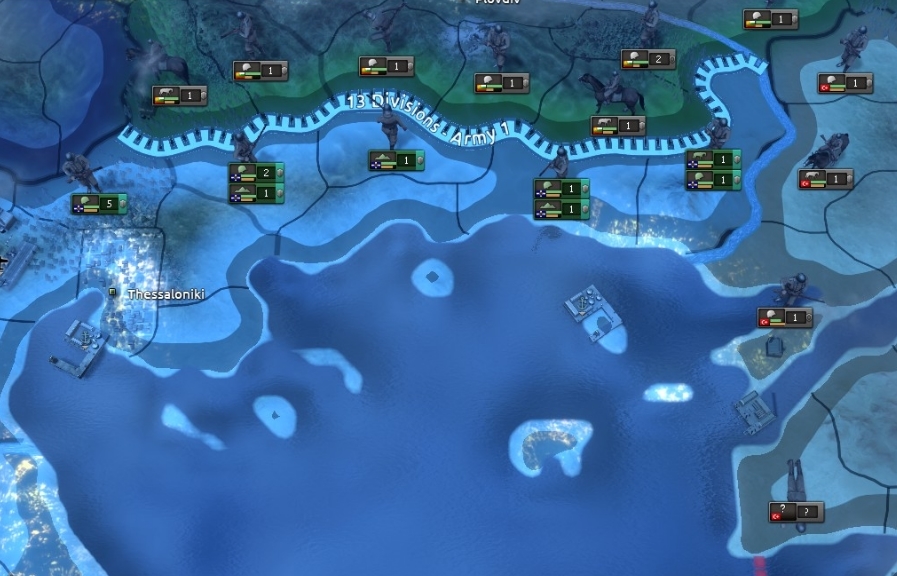 The National Union of Greece is preparing for war, and Archon Kosmidis has set his sights to the north.
Last edited: