Like all of mankind's greatest stories, this one was released in theaters everywhere on Christmas Day.
It was a brisk November day; part of what would be known as Indian Summer after the discovery of Indians and their homeland. A man in a magnificent scarlet cape on a fearsome black stallion was riding at the head of a heavily armed column of ill-tempered, hungover men who hated each others' guts.
The Flemish were speaking their native tongue and pretending to not understand French; the Walloons were returning the favor. The Burgundians were grousing about the local wine and the Dutch were carping about the beer. The handful of Frenchmen from Artois and Picardie were trading stories about the painted ladies of Paris. The contingents from Limburg and Gouda were sporting bruises and black eyes from last night's drunken brawl about cheese. The men of 's-Hertogenbosch were ready to murder the next person who cracked wise about their apostrophe. Some anonymous clown in the middle of the column had just yelled "Are we there yet?" in heavily accented French.
Heavily Accented French being the lingua franca of this particular three-ring, five-ethnicity circus, the Duke had no idea who was responsible.
Turning around and telling the army that they would turn around and go home if they didn't shut up and behave RIGHT NOW, and then nobody would get to invade ANYONE, was a tempting idea.
But he was Duke Phillippe the Good, the only Duke who could ever get these people to line up and march behind him in the first place. He knew what made these men tick; what drove them; their passion and their reason to get out of their tents each morning. He just had to remind them that working together was better than the alternative. He was also louder than any of them, which helped a great deal:
I don't know what I've been told!
We don't know what we've been told!
Being French was getting old!
Being French was getting old!
I don't care what the Valois say!
We don't care what the Valois say!
Blue looks stupid anyway!
Blue looks stupid anyway!
The men broke into a rousing chorus of "All In All, You're Just Another Brick in the Blob." Duke Phillippe smiled. Ahead, there was a sign in the road:
PARIS

- 43,000 rods? 81,713 cubits? 201 leagues?



For God's sake won't someone Formalize Weights and Measures around here?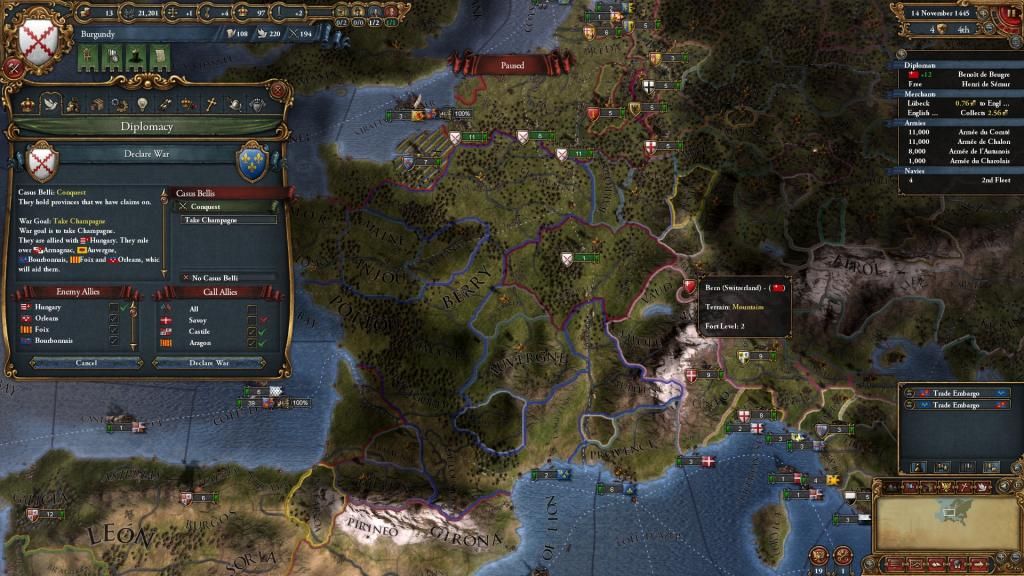 ​
Last edited: