Innokentios once more hatching crazy mad plans, but succeeding, this time the Abbasid Caliph fell victim.
Court Chaplain says he shouldn't be, but his father is really proud of his eldest, who perfectly makes up for his destiny as the odd one in the family.
But why by all means Nubia!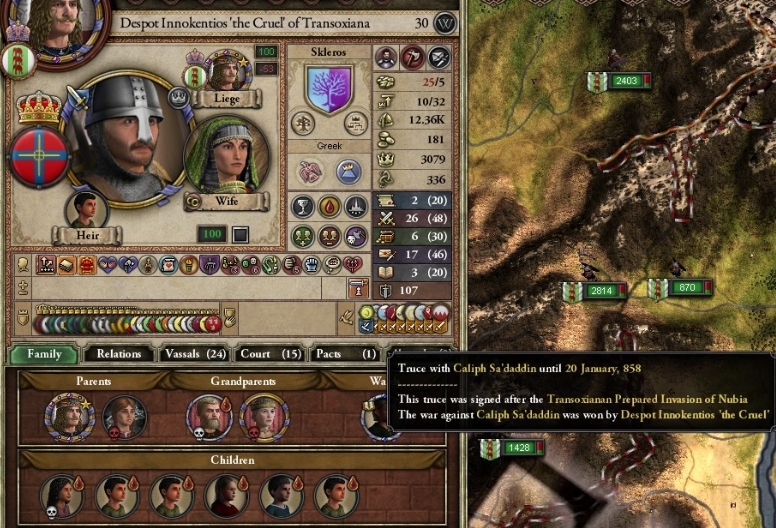 And yes his eldest daughter vanished without a trace and he's just 30 yet. As mentioned, Court Chaplain say he shouldn't, but his dad's really proud