Indefatigable Psychotic
38 Badges
An interesting one, I would got my OCD kick in loong ago. You just go with the flow, no power gaming. Or even reloading saves. Kudos for that.

Also, if you would like to be able to create and empire at some point, you can always mod it in. Removing empire's often BS cultural/religious requirements is not a huge crime I reckon.
It's the only way I've ever played. I find CK2 much less receptive to power-gaming than, say, EU3.
I don't have enough land for the empire, so I'm not worried about that at the moment.
All hail the Finnish overlords of the steppes, brutal to their enemies, fatal to their vassals!
Indeed!
My only advice on the Empire matter is to not make a second kingdom until you have the gold and land necessary to make the empire you want. You can check now all the conditions for making empires so at least you have something to move for.
I can't make a first kingdom, let alone a second


Gregarious, kind, ambitious, brave, diligent and temperate, oh my! I have high hopes for Varaka II.




A posthumous sister.




The family tree.




An independence faction thinks it can beat me with its 900 men.




It couldn't.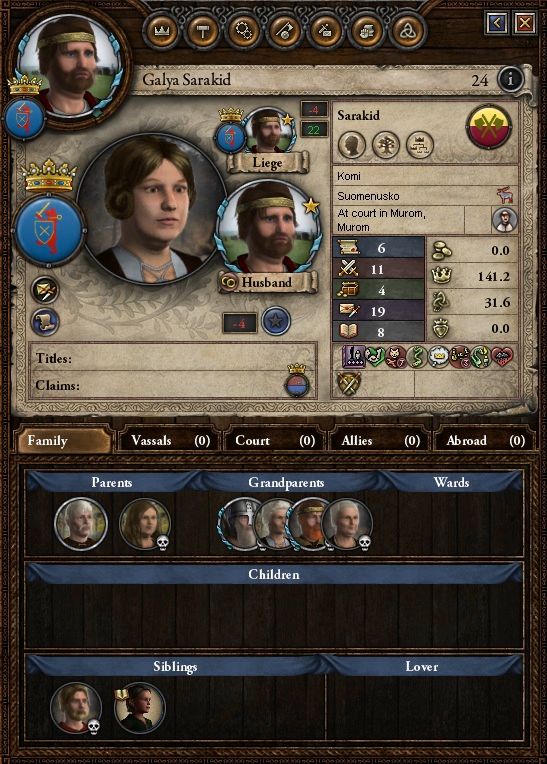 Varaka turns 16 and marries a strong woman from darkest Siberia.




Another independence faction, who think they can beat me with half the troops I have.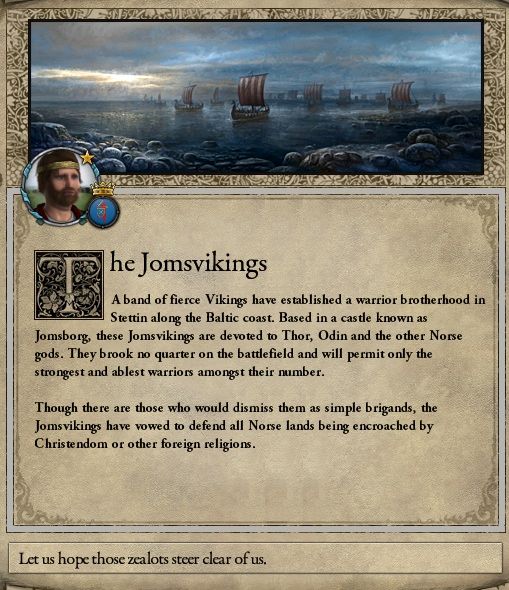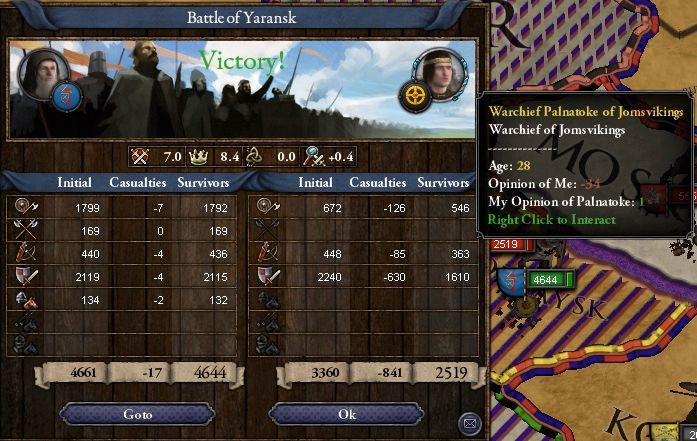 They manage to recruit the Jomsvikings to do their independence-ing for them, but fortunately I catch them before they are too powerful.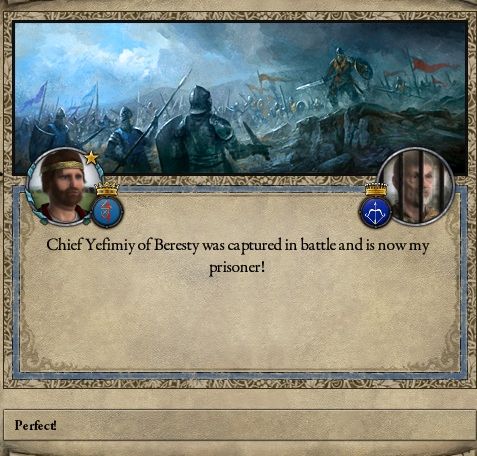 More fortunately, I capture the faction leader and end the war, replacing Norsemen with Mordvins where I can.




The countess of Kerzhenets accepts reincorporation into Cheremisa after 30 years' independence.




A possessed homosexual Norseman is coming my way… I don't see this ending well for me or for him.




Varaka is stressed already, and now he has fallen ill.




The Shi'as are carving out a kingdom from the Abbasid Empire… that's not going to be easy for them.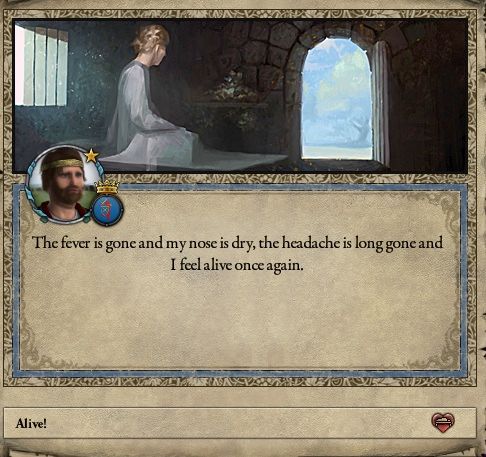 Varaka is more resilient than his predecessors - hopefully he'll live longer than 41 (the oldest chieftain yet).

Last edited: