May 16, 2002
14.349
1.887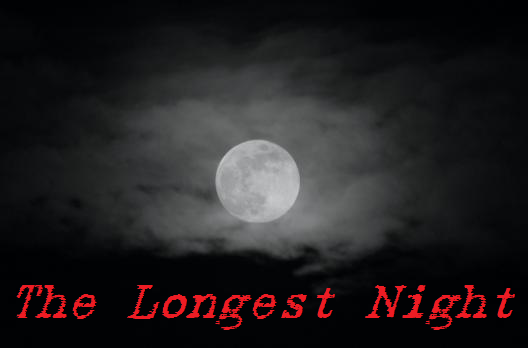 Table of Contents

Episode I

1.

New York City, 1792

2.

New York City, 1938

3.

New York City, 1938

4.

New York City, 1792

5.

London, 1792

6.

New York City, 1938

7.

New York City, 1792

8.

New York City, 1938

9.

Long Island, New York, 1792

10.

Boston, 1792

11.

Boston/New York Post Road, 1792

12.

New York City, 1792

13.

New York City, 1792

14.

New York City, 1938

15.

New York City, 1792

16.

New York City, 1792

17.

New York City, 1938

18.

New York City, 1792 Episode II

19.

London, 1790

20.

New York City, 1938

21.

Tirgoviste, 1460

22.

New York City, 1792

23.

New York City, 1792

24.

New York City, 1938

25.

New York City, 1792

26.

New York City, 1938

27.

New York City, 1938

28.

New York City, 1792

​




_____________________________________________


Episode I​





New York City, 1792​


The dark city streets were covered in a deep white snow, barely visible in the night. The crunch of foot on a near solid surface below proved the weather as did the biting chill that ran through the man's bones as wind blew his scarf from his neck every so often. Yet the lone man kept his movement at a brisk pace, perhaps to keep warm but more so to find what he was seeking.

The cobblestone underfoot was uneven causing him to look down every so often but as much as possible, his vision was set on the brownstones that lined either side of the quiet residential street. He was looking for one house in particular and he needed to find it this evening…preferably now.

New York had grown prosperous after the war and these houses proved it. This was where the wealthy lived. Three stories often and built solidly, he thought about the warmth that may lay within, but even more he thought of the piece for which he searched. A gemstone that could prove the most valuable of all time were he to lay his hands upon it. But if another…

The darkness that was already apparent grew still and even quieter than before. The air seemed thick and a fog filled the streets making his eyesight worse than ever. He struggled to see the lantern hanging in the window of a nearby house. The night seemed to envelop him and finally he stopped walking.

In the darkness, he called out, "Hullo?"

There was no answer. He picked up his pace and tried to find the end of the thick soup but was tripped up by a stone underneath and hit the ground with a thud. He picked his hands off the wet floor and wiped them on his trousers and then he heard a voice in the night,

"Do you have it?"

It was a calm voice, low in pitch and full of power. And it seemed to come from all directions which caused those hairs on his neck not already frozen to stand on end. He dared not move and sat still on the ground waiting to see if it called out to him again. It did.

"Abraham…do you have it?"

He thought for a second to try and run but knew it would be to little avail. He waited to hear it ask again but when he did not, he started to rise. A brisk wind seemed to follow his action, nearly forcing him back to the ground and he allowed it to push him back to the icy wetness below.

"Who are you?" Abraham finally called out.

A brief silence was followed by a hissing. "You know of me."

"I do not!" Abraham yelled and lifted himself from the ground quickly. He moved to run but was again forced to stop by a thin hand pressed against his chest. He looked ahead and could barely see through a lifting fog a tall, thin man with deeply sunken cheeks and black eyes. But the crimson red lips moved,

"I have come for the Eye. Do you have it?"

He stuttered at first but then found some inner strength, "I…I…do not. Nor shall you if I have anything to say for it! Yes…I know you. Too well, sir."

"If you do not have it, then where could it be, Abraham? You know I shall possess it. If you wish to live, you will guide me there."

Abraham turned to walk away from his stalker but the thin arm grasped his shoulder and turned him back with an easy force.

"You cannot run from me. You cannot hide."

The foggy mist was breaking and the dark night became slightly clearer such that the moon above seemed to cast a long shadow past the tall man in front of Abraham. At times, he seemed to stand nearly seven feet tall. Seeing that he could not run, Abraham continued in his obstinence.

"You shall have to kill me then, for I shall not help you!"

Arms stretched wide from the seeming apparition and enveloped Abraham, taking him into a deep embrace. Blood began to drip softly onto the white street below turning it deep red. The fog seemed to return and soon, nothing was left but the limp body of Abraham, stark still in a scarlet pool.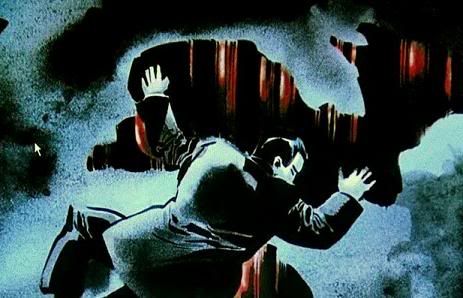 Yet he could still hear. He heard the sound of the wind and a cry from a late night fight some ways away. He thought he heard laughter come from a house down the street and perhaps even the cries of a hungry mutt left to starve on the street. In the distance, a door opened. Feet could be heard descending steps making a heavy sound…crunch, crunch, crunch…in the snow. Light seemed to cast long shapes in the black of night. And then a breathy feminine voice spoke softly…

"Abraham Huard? You shall come with me."

And the darkness surrounded him.
Last edited: