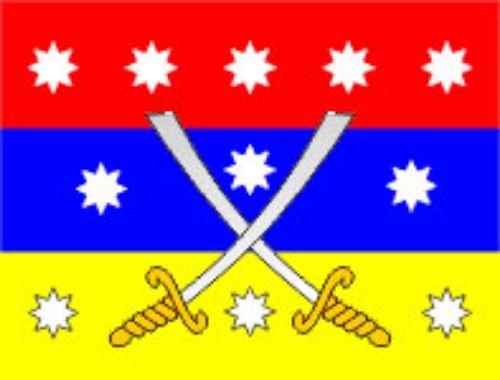 Armenia
​
Hello Paradox community, I'm Skywalker. Total noob to the forums here, and I make my inaugural post my first ever AAR. Fun times!
Anyway, I've been reading AAR's and lurking ever since I got EU3 on that Humble sale a while back. I'll freely admit the only reason I haven't done an AAR until now was because I was trying to find a nation that hadn't been done much (if at all). I thought I had settled on Crete, then I got D&T and found Armenia. As something other than an OPM surrounded on all sides! Thus, I decided I'd go with Armenia...
*inner historian whispers in my ear*
Okay, technically its
Cilician
Armenia, formed from a Byzantine resettling of Armenians in the area. Really interesting history actually, the Byzantines just wanted to control population imbalances and Cilicia ended up with so many Armenians that when Armenia proper fell to the Seljuk Turks, Cilicia became where most Armenians fled. And from 1200 to about 1375 it was an independent Kingdom, enjoying remarkably close ties to the Crusader States (considering it was not Catholic). But, it finally fell in 1375 to the Mamluks, who lost it to the Timurids, who
then
lost it the Ottomans.
But, enough historical rambling for now (
for now
I am studying to be a history teacher, so I'll put random bits where I please
). Cilician Armenia starts as a Three Province Minor, nestled where Karaman/Ramazan would be in Vanilla DW. Its an Orthodox nation, surrounded on all sides by hostile Muslim neighbors. To make matters worse, we are Eastern Tech group. Can it survive and retake the Armenian Homeland? And reform the Kingdom of Armenia? Or will I be eaten up by some combination of the Ottomans and Mamluks (+allies)?
I don't know, but we'll find out
-0-0-0-0-0-0-0-0-0-0-
RULES/SETTINGS:
1. No reloads. If I get dog-piled, I get dog-piled.
2. No save editing (not that I know how to do that)
3. No going above infamy limit
4. Stay Orthodox, as we Armenians are the first nation to have Christianity (and none of that Schismatic nonsense with their Pope) as our official religion!
5. No more than five vassals/PU's at a time...not that I expect to
have
that many.
Settings: Easy Difficulty, no inflation (I find it...tedious), historical lucky nations, normal everything else (unless I forgot to reset merchants/missionaries off of free from my practice runs, which is possible)
GOALS:
1. Survive and keep the Mamluks off my back.
2. Retake the Armenian Homeland
3. Retake the Holy Land.
4. Take as much territory as humanely possible (i.e. no World Conquest here)
5. Help other Orthodox nations when possible, as Brothers in the Faith.
-0-0-0-0-0-0-0-0-0-0-0-
DISCLAIMER: I am an average player at best, so don't expect anything crazy here. It
is
on Easy without inflation for a reason. I'm not sure exactly what the style will be, though I am aiming for a somewhat lighthearted narrative approach.
And now, sit back and enjoy! I'm already working on the Prologue post.
*TABLE OF CONTENTS*

--House of Lusignan---​

--Gosdantin 'Constantine' III Lusignan, King of Cilicia 1344-1366
Chapter 1: Armenians without Armenia?
Chapter 2: Alliances can be a pain.
Chapter 3: WAR is in our blood!
Chapter 4: A LOtto Trouble.
Chapter 5: Why are we friends with the Georgians again?
--Regency Council--
Chapter 6: Regency of Musegh, Part 1
Chapter 7: Regency of Musegh, Part II
--House of Lusignan-Komnenos---

--Musegh I Lusignan-Komnenos, King of Cilicia and Armenia 1372-1392
Chapter 8: A LOtto Trouble Redux
Chapter 9: Armenia Ascendant
Chapter 10: Business as usual
Chapter 11: End of an Era
--David I Lusignan-Komnenos, King of Cilicia and Armenia, 1392-1406
Chapter 12: The Armenian-Mamluk War: Part 1
Chapter 13: The Armenian-Mamulk War: Part 2
Chapter 14: Recovery
Gagik III Lusignan-Komnenos, King of Cilicia and Armenia, 1406-?
Chapter 15: A new King, same old Armenia
Chapter 16: The Ottomans Strike Back
​
Last edited: