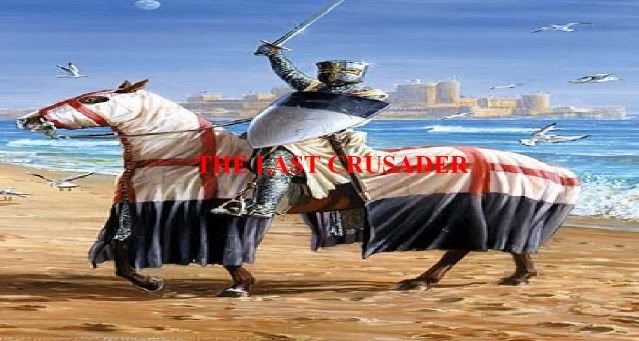 Hello everyone, this is my second AAR and first in the Crusader Kings section. I hope that those who wish to read this enjoy it and I'm welcome to any comments and questions that you would have.
In short,
The Last Crusader
is about the Crusades that occured in my game but will be told out in a narrative with a twist. The story will cycle in two timelines: the 1200's and the crucial years that the Knights Templar and Kingdom of Jerusalem had to face against the might of the Arabs and the later in the present day as history reflects upon the actions of the Crusades and more importantly the major question of one holy relic that has gone missing in the days of Crusades...
I hope that this will be entertaining for those who'll will read it.
Table of Contents
I: The Sands of Times (below)
II: The Cardinal in the Vatican
Last edited: