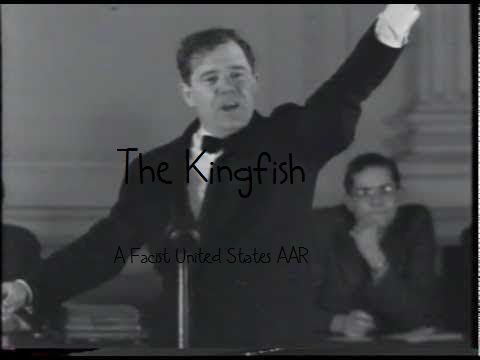 On February 15, 1933, President-elect Franklin D. Roosevelt of the United States had just sat down after giving a speech at the Bayfront Park in Miami, Florida when five shots rang out. Giuseppe Zangara, an Italian immigrant and unemployed bricklayer, had emptied his .32 caliber pistol while aiming the best he could at FDR while standing on a wobbly chair about 25 feet away. One shot hit Chicago's Mayor Anton Cermak, mortally wounding him in the stomach. Three shots went into the crowd and inflicted minor injuries. And one shot entered the president's left eye and into his brain, killing him instantly. Zangara was quickly arrested, plead guilty, and was executed.
Zangara's mug shot
​
Americans were shocked. The man who had promised an end to the recession and a New Deal for the American people was dead. The New Deal Party System that Roosevelt had built up collapsed without Roosevelt to lead them. Further more, he had died before ever taking office, prompting a constitutional crisis. Never before in history had a president been assassinated before taking office. However, it was decided that John Nance Garner, Roosevelt's running mate and the current Speaker of the House, would be inaugurated just as if Roosevelt had been the sitting president when he died. President Garner was inaugurated on the 5th of March, 1933.
President Garner, one of the most hated presidents in American history
​
Garner proved to be far different then Roosevelt in terms of policy. He, like Hoover, did not support interventionist policies. With no government help, banks and businesses collapsed and unemployment rates reached an unheard of thirty percent by the end of 1933. If that was not enough Garner quickly earned the hated of the American people in other ways, as he authorized the national guard to break up over two-hundred strikes over the course of his presidency. These were about the only times he exercised federal power during his presidency, for the most part letting state governments run without federal interference. State governments also did little to ease unemployment, which would continue to rise throughout Garner's presidency, reaching thirty-eight percent by the end of his term.
Lines such as these could be found on every block during Garner's presidency
​
Americans had had enough. The Republicans had failed and the Democrats had failed. Capitalism and the free market had failed. Trade Unions were being crushed by the twin hammers of unemployment and Garner's policy toward them. People were starving and dying. Everywhere businesses collapsed. People were desperate for some light in the darkness. And so they turned to Huey Pierce Long, Jr.
Known by most as "The Kingfish."
Last edited: