Hello everybody! This is continuation to my CK2 AAR
The Kingdom of The Past
. Again I will use same styling in updates and I continue playing with Kievan Pontus (of course) I hope that you like
Brief summary of Kievan history:​
The origin of Kievan Pontus can be traced to late 800s when surrounding area of Kiev converted to Christianity and united to be one realm. First King of Kievan Pontus is believed to have been Dyre Pontian who has also seen as founder of ruling dynasty of Kievan Pontus, Pontian Dynasty. From the beginning Kievan Pontus suffered from foreign invaders which were for example, Hungarians, Norse and Turkish people. However despite hostile neighbours Kievan Pontus was able to survive and it became prosperous kingdom.
In 11th-century Kings of Kievan Pontus became Emperors of Rome and this resulted in unification of two realms. This large Empire has been later called as Pontian Empire and it lasted about two hundred years when finally Emperor splitted realm for his two sons. Kievan Pontus was again independent realm even though it was closely involved to Roman Empire and its wars.
Kievan Pontus benefited from the prosperity and its power grew. It interfered in many wars that were fought in Europe and Middle East. Growing power of Kievan Pontus also allowed King to increase his authority and forcing to abolish of Feudal system. Middle Ages ended and new era began.
The World in 1444: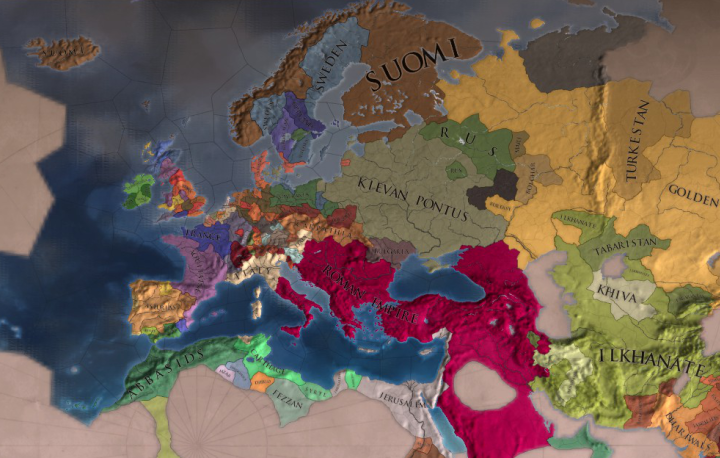 Political map.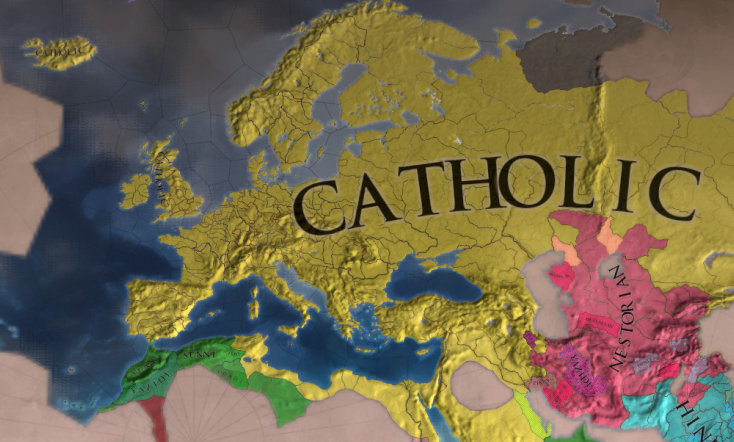 Religion map.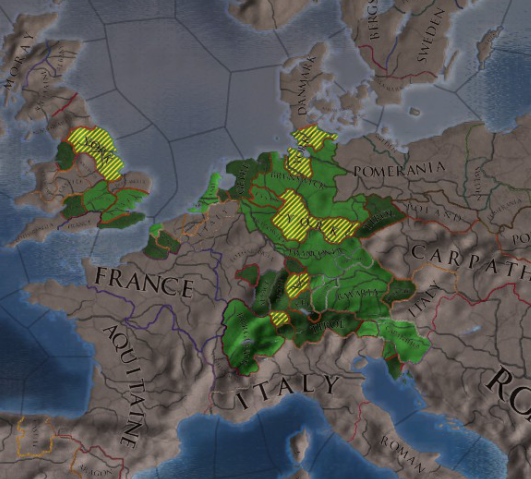 Holy Roman Empire.
​