This used to be "The Benelux"
Achtung Achtung
for new readers and whatever more we have on these forums

​
Since I had to restart this AAR the story has changed quite a lot so if you are a new reader you can skip the first and go to the new AAR right away.
Off course you can read it and, but the story ends in the summer of '40.
You can find the new AAR on the second half of the 12th page
AAR
You can find single updates here.
Proloog Deel I, Prologue Part I
Proloog Deel II, Prologue Part II
The Keystone United.​
The story.
Consisting of Holland, Belgium, Luxembourg and their colonies a new nation was fond called the Benelux, it's goal: to rebalance the power in Europe.
The government is a mix of all the ministers from the 3 countries, the capital switched every 4 years from Brussels ( from '20 till '24 ) to Amsterdam ( '24 till '28 ) and Luxembourg ('28 till '32 ). The great powers agreed that the leader of the Benelux must be Belgian due to the hard fighting in WW1 and thus Albert I king of Belgium accepted the throne of the Benelux.
After the dead of Albert I a climbing accident at Marche-les-Dames, Leopold III took power. With the help of VNV, REX and the fascist in Italy and Germany the Benelux turned to National Socialism in '35. Leopold III now has the absolute power over the Benelux.
--------------------------------------------------------------------------
The year is '36 and this is the situation.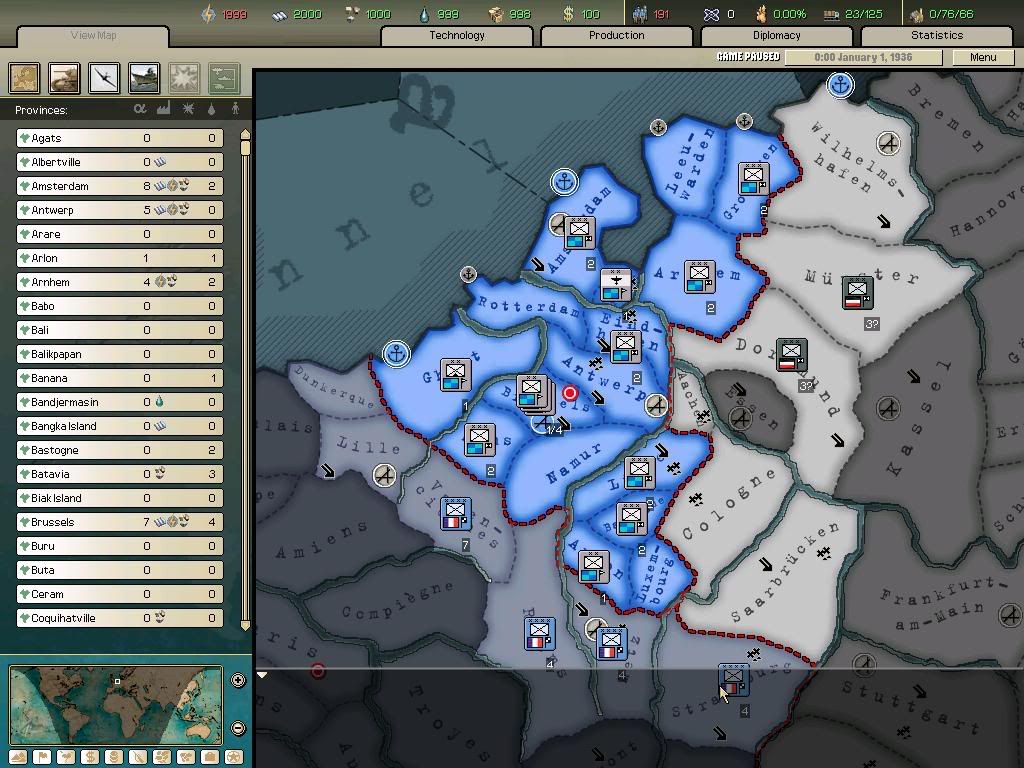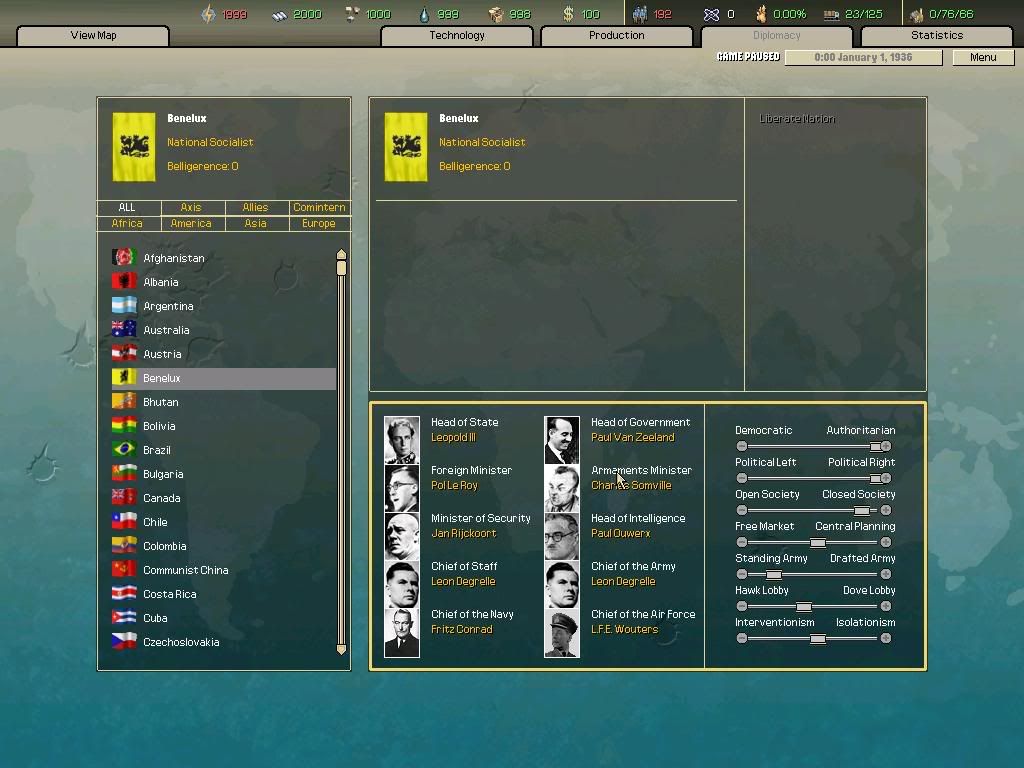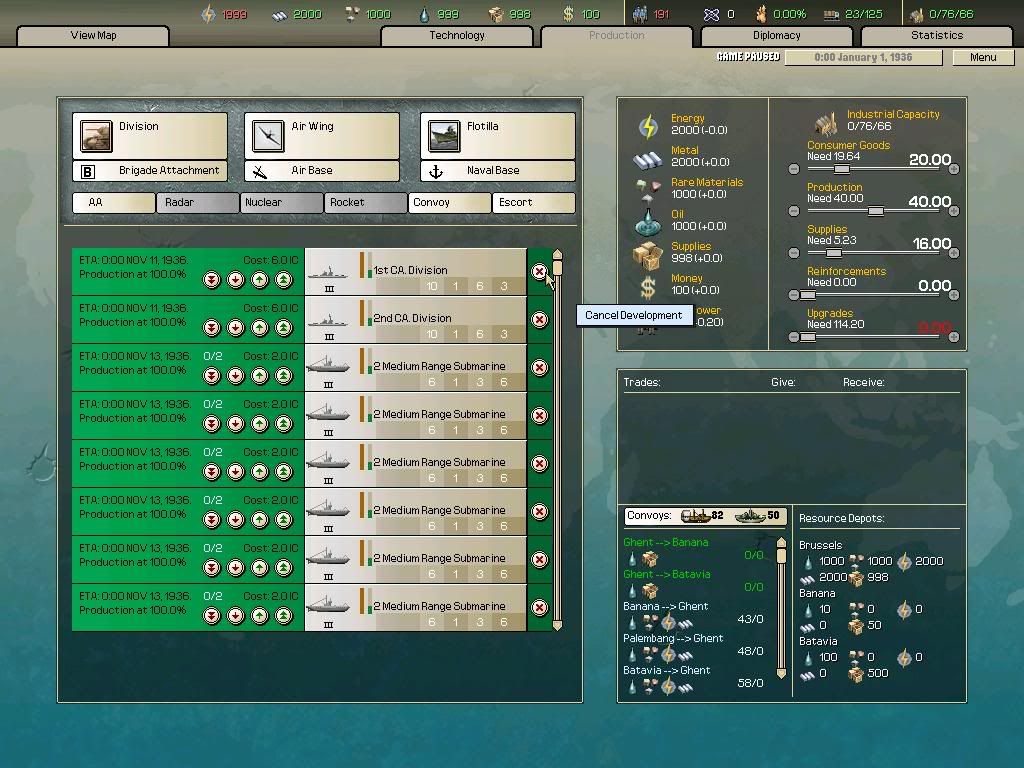 We need a medium navy if we want to keep our colonies protected.
2 CA's
2*12 SS's
and a 99 serie run of convoys
are orderd and being build.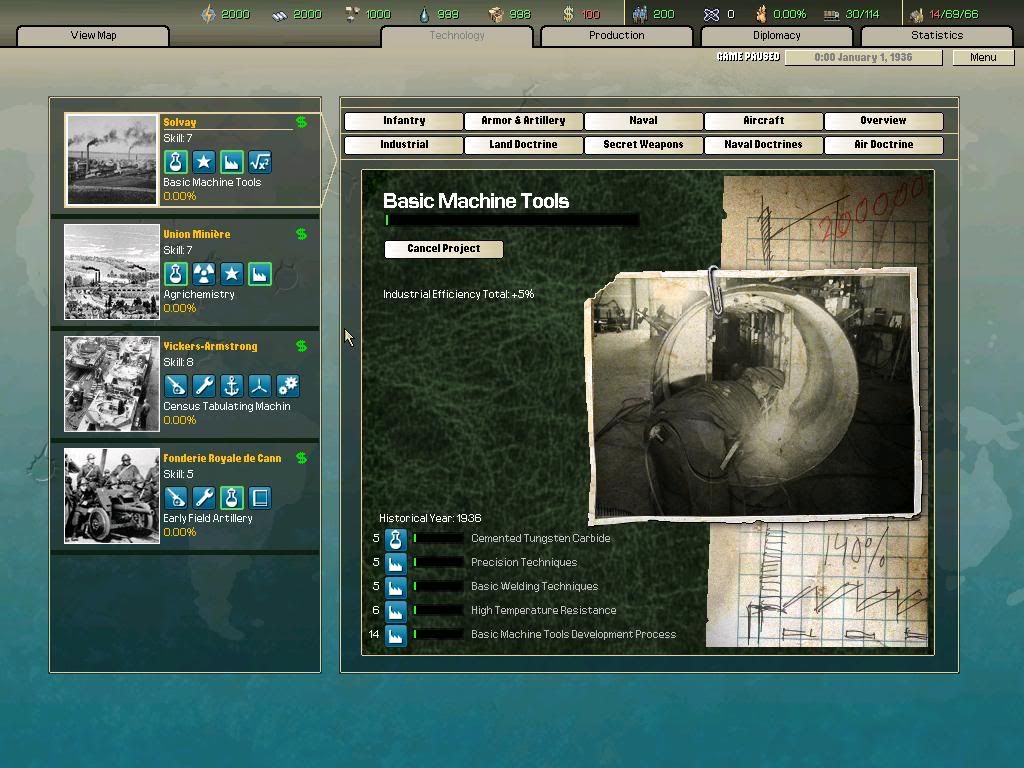 all of our forces are obsolete, the update of the army will start when we find free IC for it.
Last edited: