The Holy Roman EmperAAR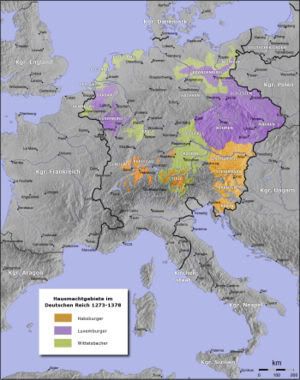 In this AAR I will assume the role of the Holy Roman Emperors, or at least give a summary description of what happened to their respective countries during their reign as Emperor.
Difficulty settings are set to imitate real life: Coward/Very Hard
Goals: The Holy Roman Emperor will try to acquire land within the boundaries of the Holy Roman Empire.
Over the last few weeks i've modded the MyMap a little.
Magindanao starts out with latin tech, but gets muslim tech by event later on, Bohemia has been given a nice purple colour,...
I've also made Burgundy and France Electors, not to be Austria the entire game.
This is my first AAR
First one up will be Zsigmond of Hungary...
Last edited: